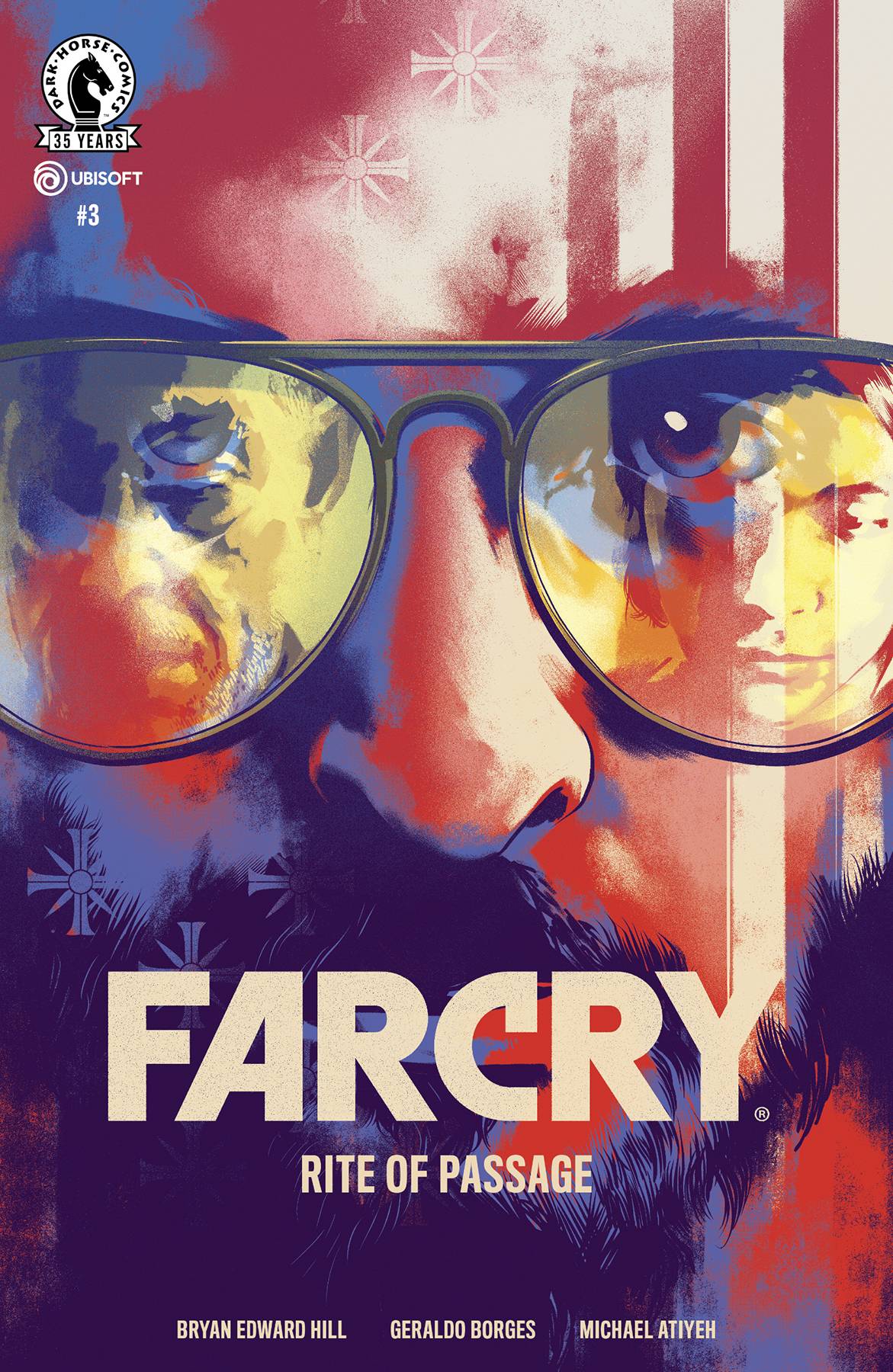 First Look: Far Cry – Rite Of Passage #3
As is the case with the comic series The Witcher: Witch's Lament, Far Cry: Rite Of Passage is another addition to the library of Dark Horse Comics. It is also seeing its last issue releasing later this year, in July, according to the solicitations that have been released.
Far Cry Rite Of Passage is only going 3 issues long, but it serves an important purpose in the series canon. Not only is the comic series going to lead into Far Cry 6, but it'll be following the game's new villain as well, Antón Castillo, during his 13-year old son Diego's birthday. The plot summary and cover art can be seen down below.
(W) Bryan Edward Hill (A) Geraldo Borges (CA) Matt Taylor

The appropriate response to pain is not to escape it, but to embrace and conquer it. The infamous preacher, Joseph Seed, illustrates this lesson in two ways: showing success with strength over pain, but also, caution, when one isn't strong enough.

In Shops: Jul 21, 2021

SRP: $3.99