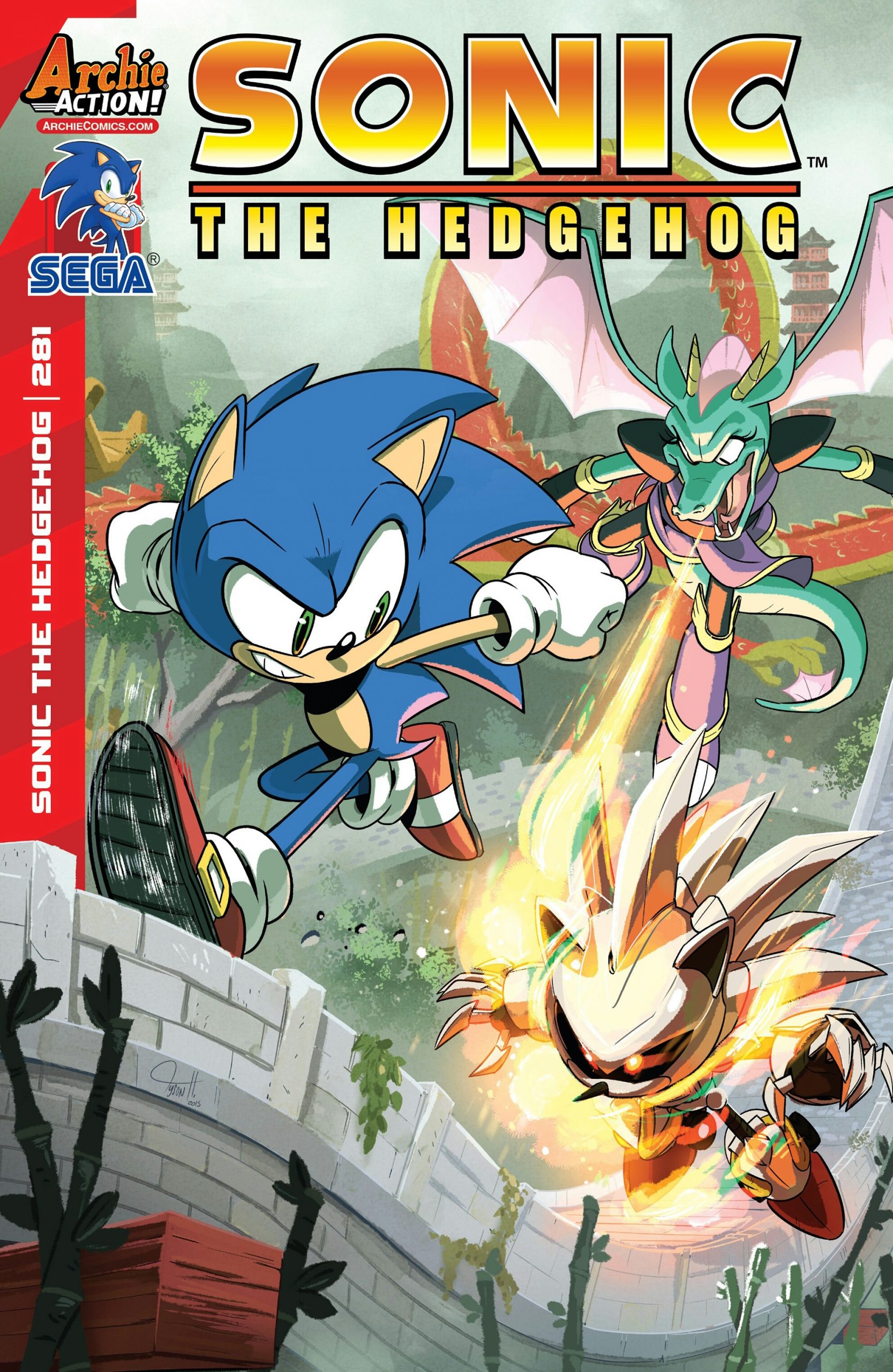 First Look: Archie Sonic Comics For January/February
And so the Archie Sonic comic previews continue, courtesy of Comics Alliance. You can see the covers and plot solicitations below.
SONIC COMICS SPECTACULAR: SPEED OF SOUND
Sonic the Hedgehog isn't just the fastest running hero around—he's the longest running too! From killer robots to mad scientists to evil wizards—Sonic's overcome them all! He's travelled the world at super-sonic speed! For every villain he's faced, there's a friend he's made! Sonic is simply the coolest hedgehog there is! SONIC COMICS SPECTACULAR: SPEED OF SOUND is a collection of some of Sonic's greatest adventures! You'll be racing right along with Sonic through over three hundred fifty pages of pure action, adventure and fun! Whether you're new to all of Sonic's awesome adventures, or a long-time fan reliving the magic, this is the end-all, be-all collection for you!

Script: Various
Art: Various
Cover:
978-1-62738-864-1
$8.99/$9.99 CAN
4 7/8 x 6 9/16″
TR
352 pp, Full Color
Direct Market On-Sale Date: 2/3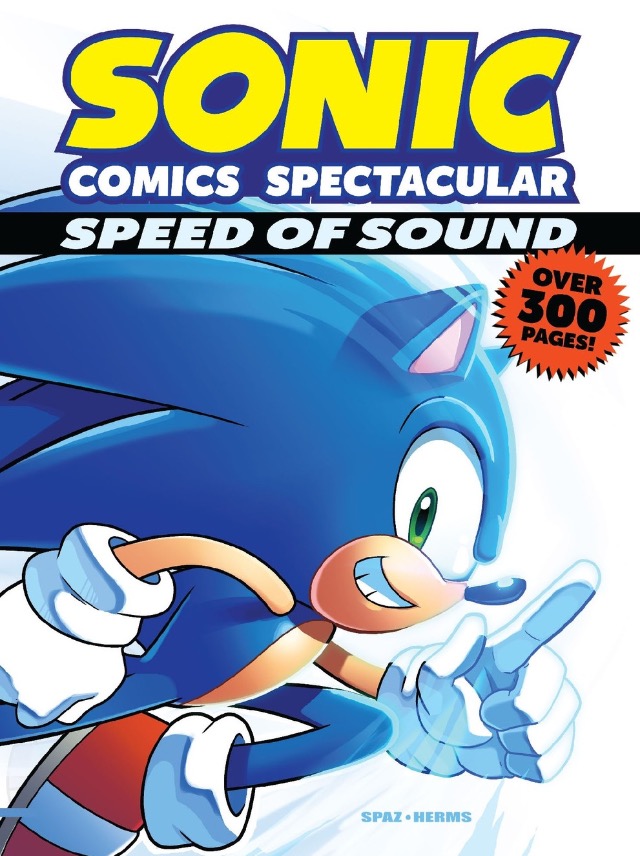 SONIC THE HEDGEHOG #281
SONIC is SPEEDING down the Dragon Road in "Wings of Fire" Part One: Sonic and the Freedom Fighters travel to city-state of Chun-nan in search of more Gaia Keys! Dulcy the dragon is bringing all her might to help, but is her fledging team ready for end-of-the-world stakes? Could anyone really be? Then in "Homesick," Bunnie and Tails come to the aid of a Key Guardian in a time of crisis! Featuring Cover art by the totally-terrific Tyson Hesse and a special Valentine's Day "Love Struck" variant by the super-expressive Diana Skelly!
Script: Ian Flynn
Art: Jamal Peppers, Jennifer Hernandez, Terry Austin, John Workman & Gabriel Cassata
Sonic the Hedgehog #281 CVR A Reg: Tyson Hesse
Sonic the Hedgehog #281 CVR B Variant: Diana Skelly, Rick Bryant & Matt Herms
On Sale Date: 2/10
32-page, full color comic
$3.99 U.S.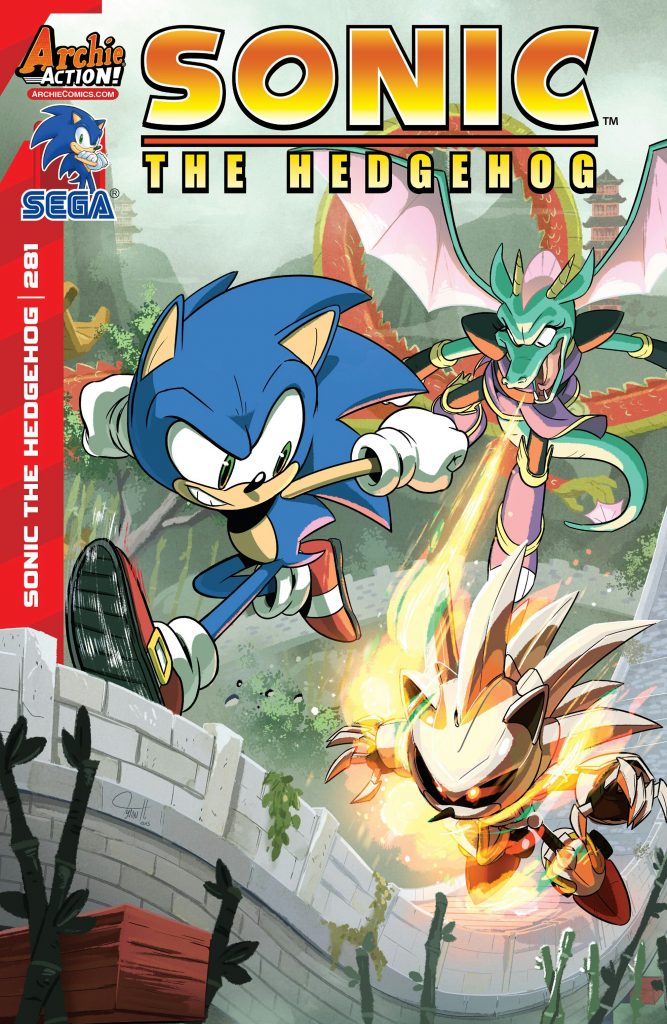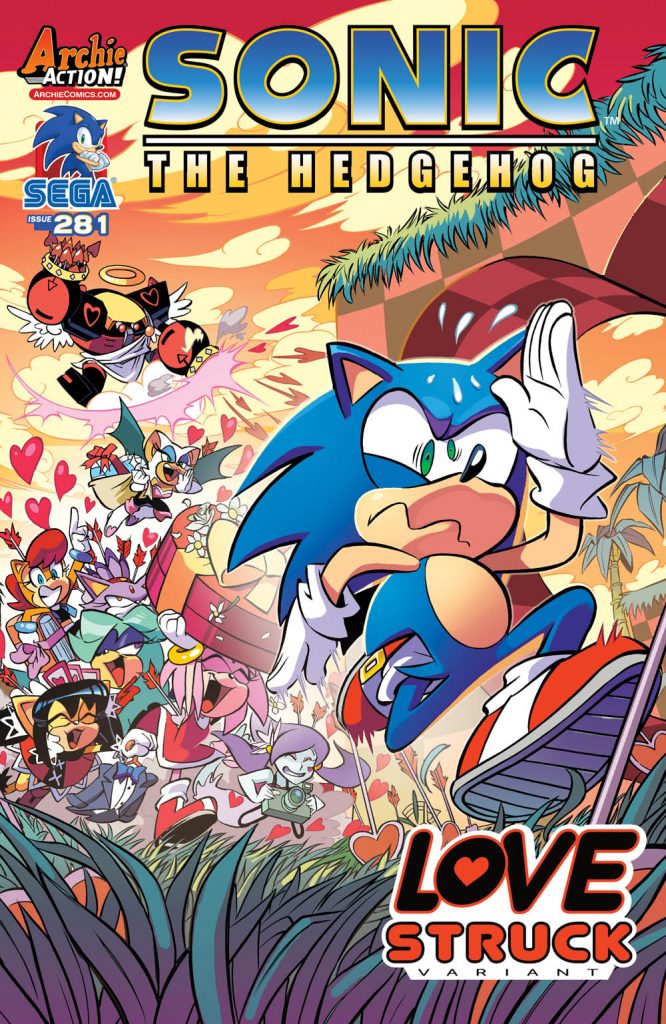 SONIC UNIVERSE #84
Eggman's got the MASTER PLAN in "Eggman's Dozen" Part Two: Dr. Eggman has suffered a humiliating defeat at the hands (and claws!) of the malicious Naugus Twins! But everyone knows that you just can't keep a good villain down-so what's a demented doctor to do? Form a coalition of evil! When Dr. Eggman forms a strike team of his Egg Bosses around the world to strike back, will these misfit minions mesh into a fighting force? And what sinister secret is Dr. Eggman using to keep them in line? Featuring cover art by jamming Jamal Peppers and an awesome "Boss Attack" variant by lightning Lamar Wells!
Script: Ian Flynn
Art:Tracy Yardley, Jim Amash, Jack Morelli & Matt Herms
Sonic Universe #84 CVR A Reg: Jamal Peppers, Jim Amash & Matt Herms
Sonic Universe #84 CVR B Variant: Lamar Wells, Jim Amash & Steve Downer
On Sale Date: 1/27
32-page, full color comic
$3.99 U.S.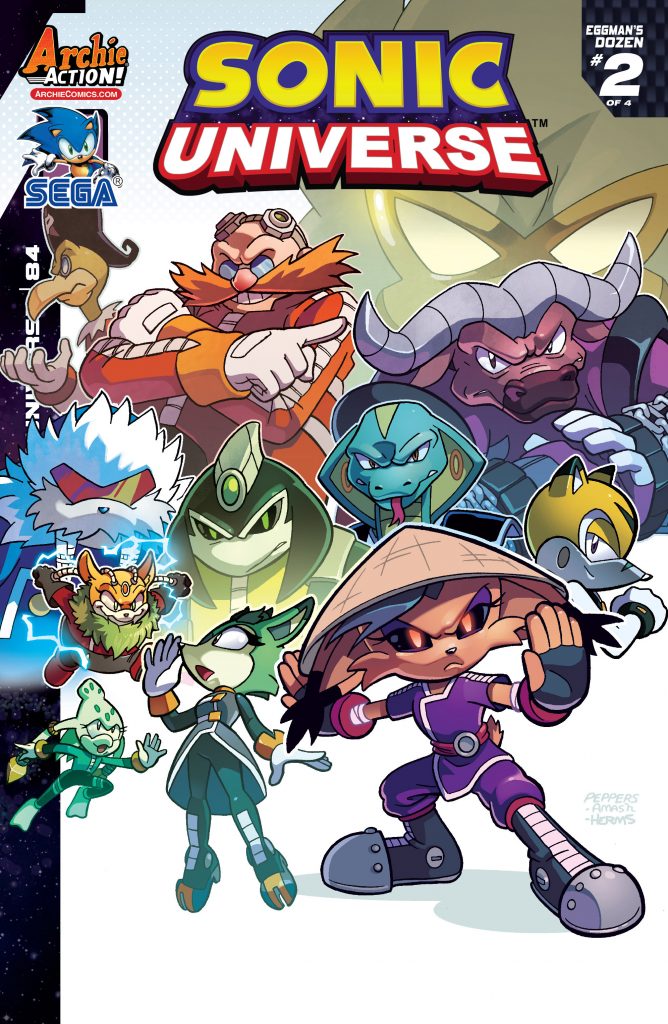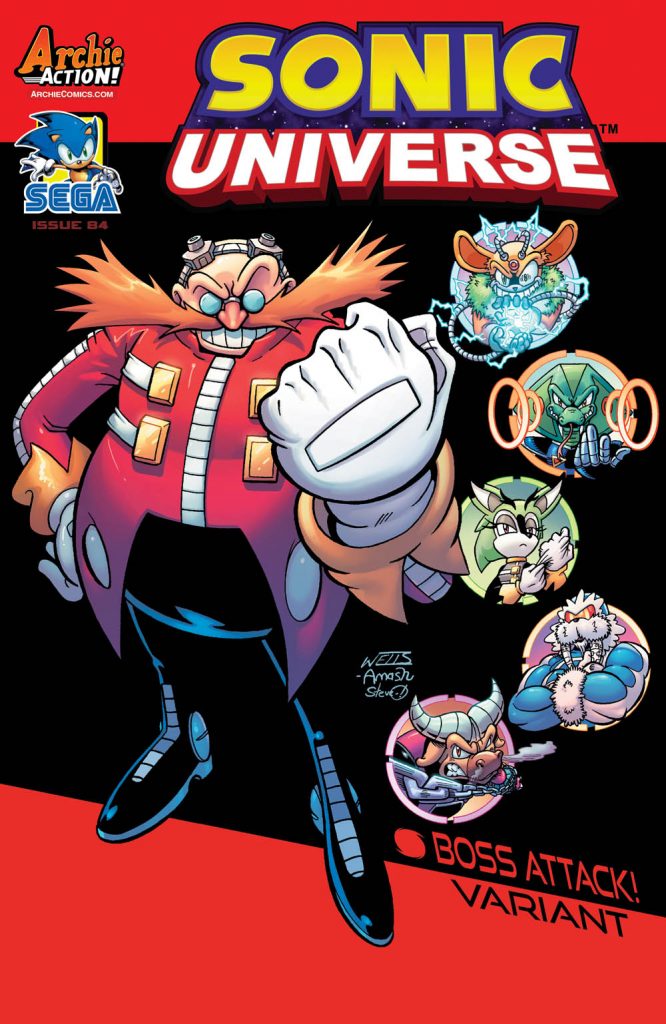 This post was originally written by the author for TSSZ News, images were replaced and expanded by LMC in 2020.