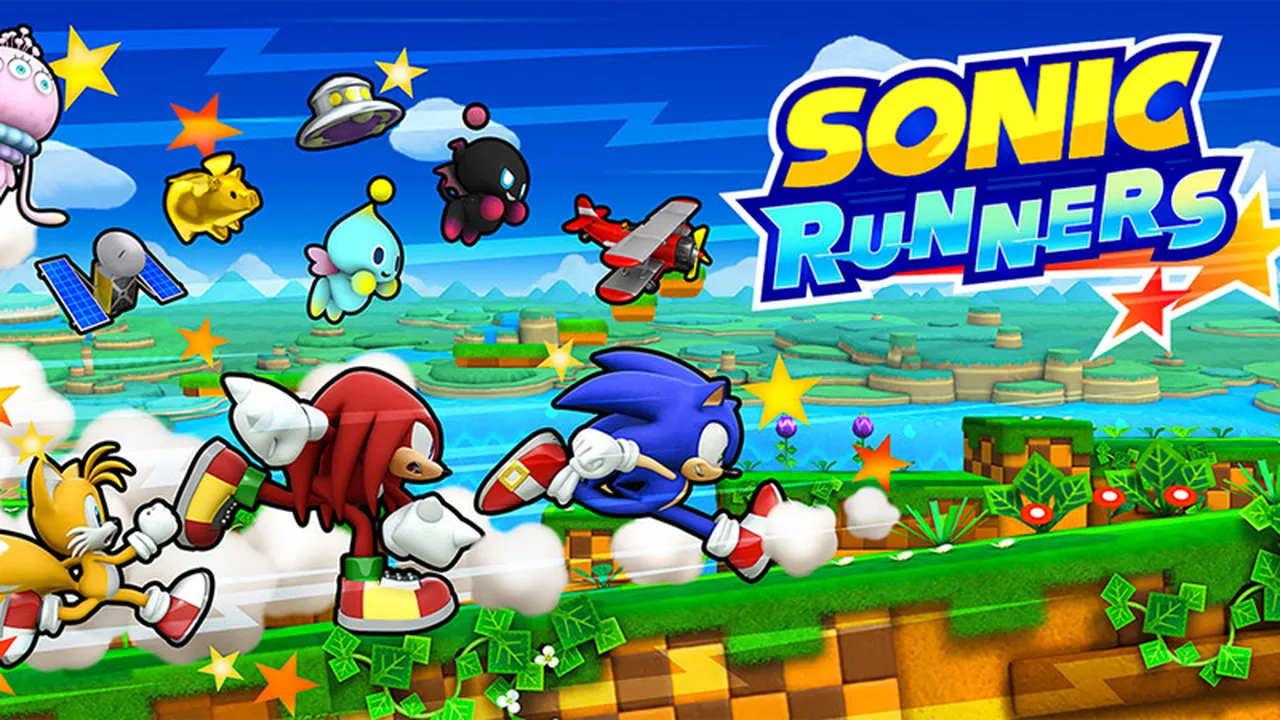 Even More Sonic Runners Info Discovered
At long last more info on Sonic Runners has been made. And it looks like the extended wait for any news was worth it.
Loads of details on the game continue to come out and Sonic Stadium has been translating as much of it as they can and as quickly as possible. Now more on the game has been discovered from Famitsu's interview with Takashi Iizuka, head of Sonic Team:
* It's an endless runner
* It's Free-to-Play
* Graphics are like Sonic 4: Basically 2D, with 3D effects for added depth
* Simple controls: Sonic runs by himself, touch screen to jump/use items
* Story is split into short scenarios spanning a couple of stages each
* Some scenarios will be call backs to the old games
* There will be 50 episodes on launch, more to come
* Stages have multiple (and hidden) paths
* Sonic, Tails and Knuckles will be playable, more characters to come
* Eggman pops up during the stages and has to be driven off
* New music is being written for the game
* Color Powers make a return
* There will be "companions" or support characters; if you pre-sign up for the game you'll get a "special companion"
* There are leaderboards
* Events for Christmas etc. are planned
As for that companion that was mentioned it was formally revealed on the Sonic Runners website via Takashi Iizuka's Facebook page. It's a golden pig that flies. You can see it in the promotional image provided below: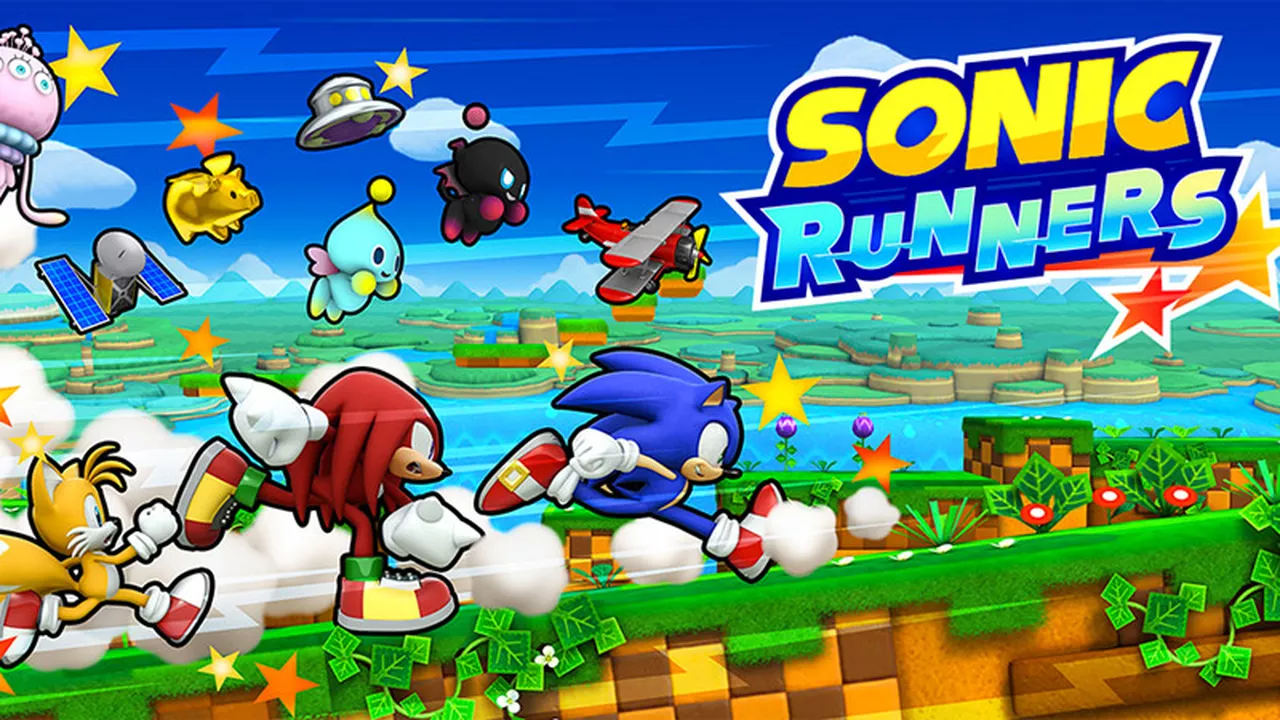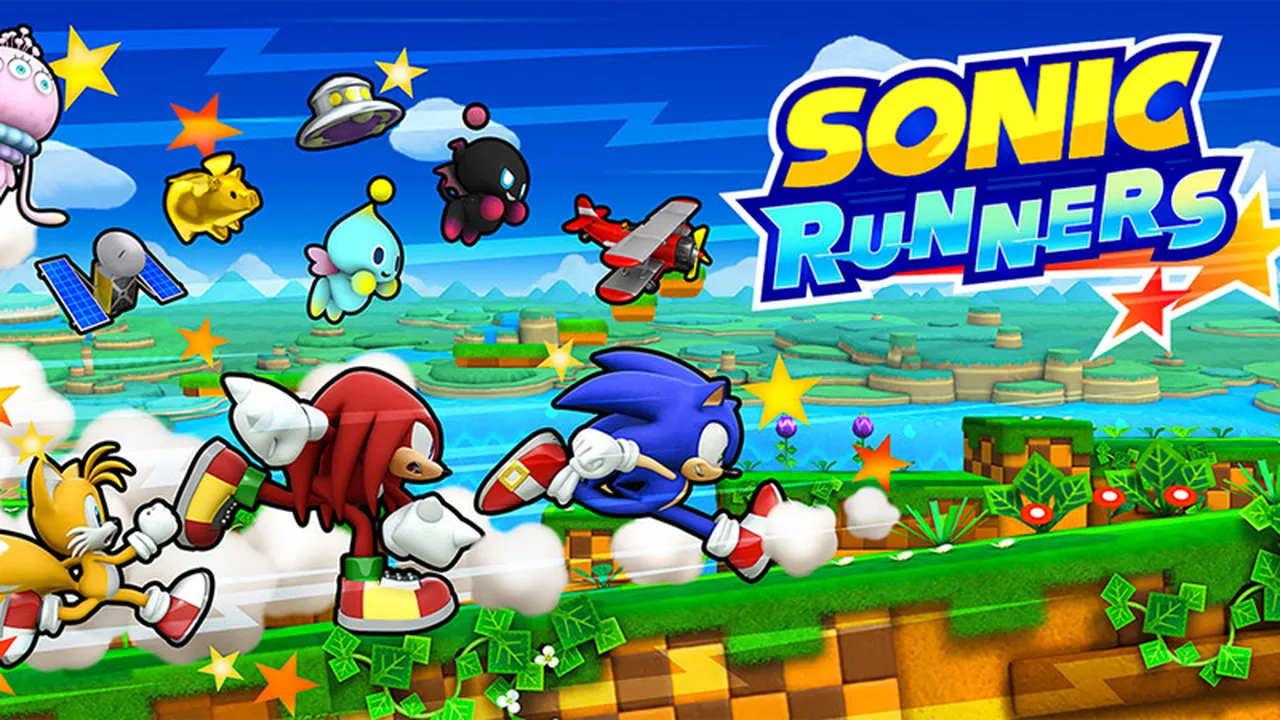 Sonic Runners is slated for a Spring 2015 release in Japan.
This post was originally written by the author for TSSZ News.