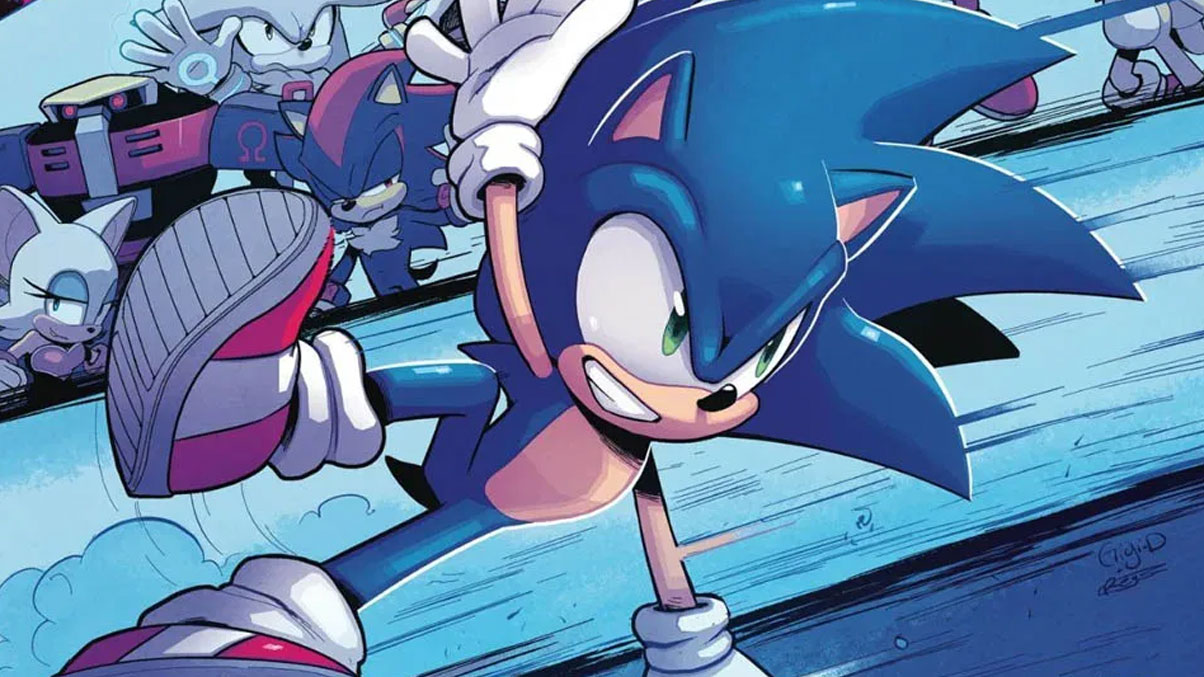 Evan Stanley to Take Over IDW's Sonic the Hedgehog Comics
Starting with issue #33, IDW illustrator Evan Stanley will be taking over as Lead Writer and Illustrator for the IDW Sonic the Hedgehog comic books. This news broke Tuesday with IDW announcing Stanley would be taking lead on the main storyline for IDW's Sonic Comics, while writer Ian Flynn works on a new spinoff series Sonic: Bad Guys.
Stanley commented on the announcement via her twitter account, stating: "I'd like to note that the way the article says 'taking over' is kind of ominous–it's actually more that Ian and I are collaborating on the overarching plot line, and taking turns writing specific story arcs." What this sounds like is that Stanley takes over for now as Flynn as he writes the new spinoff series, and once the arc concludes Flynn comes back to writing the main series as Stanley writes for the spinoff.
"The world of Sonic has a truly amazing creative legacy, and I've always pushed myself to make my contributions as meaningful and worthwhile as they can be — and that's more important than ever now. I hope I can deepen the world of IDW's Sonic The Hedgehog comics, exploring new places and characters while continuing to deliver exciting adventures about Sonic and his friends!" (Stanley, comicbook.com)
IDW has yet to provide an exact release date for the spinoff and the next arc, although it's assumed it will be announced once the pandemic subsides more and life begins returning to normal. What we do know is what the next main series and spinoff will be about; the main books will focus on trying to fix Omega after the Metal Virus while Shadow and Rouge team up with Cream to win parts for Omega-via Chao Races! This will likely be a welcome respite from the darker Metal Virus arc.
Meanwhile the Sonic: Bad Guys will focus on Dr. Starline after the Metal Virus pandemic, as he sets up in an abandoned Dr. Eggman base. Not much aside from that was given, but we as fans are assured that some familiar, not so friendly faces will appear in this spinoff series, though we have no idea who will be included beyond Starline himself.
"After exploring the power of trust and friendship in Tangle & Whisper, Bad Guys is going to be a completely different type of adventure." Flynn told comicbook.com.
This is definitely an exciting time to be a fan and reader fo the IDW Sonic the Hedgehog Comics, as it looks like amazing things are on the way.
This post was originally written by the author for TSSZ News.