E3 2017: Sonic Mania Chemical Plant Act 2 Gameplay From Polygon
Outside of the small footage we got earlier this month, Chemical Plant Zone in Sonic Mania has been largely unknown. Well, that has changed with Polygon E3 demo footage.
This post was originally written by the author for TSSZ News.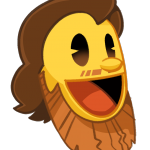 A chao that wears a news reporter hat, Donnie has been a part of LMC since 2012, LMC's main news writer Donnie is also a part of the Uncutting Crew commentary series.