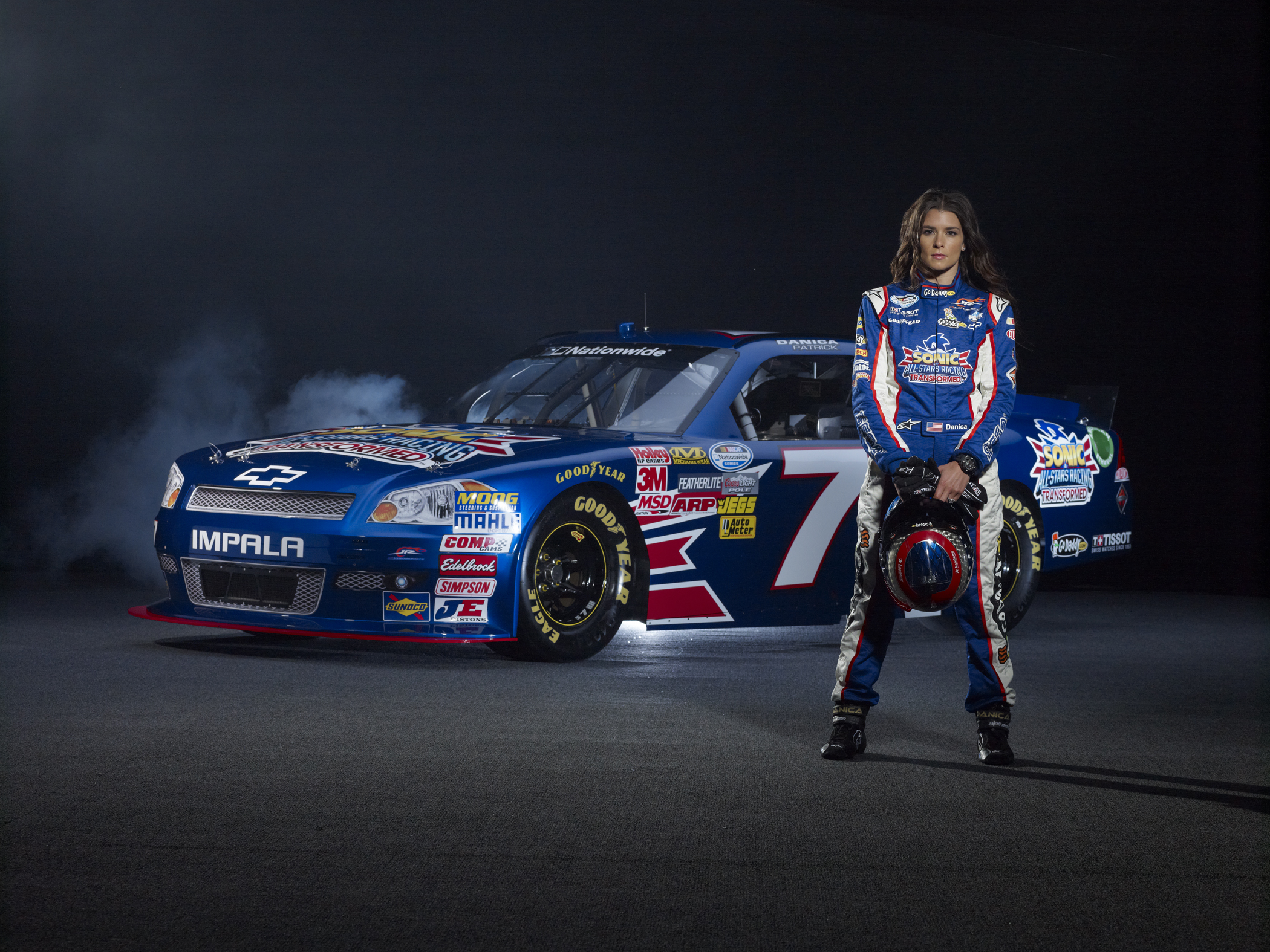 New Official Danica Patrick Photos With All-Stars Transformed Car
You'll likely have heard the news that NASCAR pin-up Danica Patrick is the latest famous SEGA character to be added to Sonic & All-Stars Racing Transformed.
After much teasing about a celebrity reveal, that many SEGA fans hoped would be Segata Sanshiro and pictures of a covered race car at the E3 event – which immediately made everyone think it was the famous Daytona USA Hornet. They were taken by surprise then when Ms Patrick was announced to a general chorus of "Er, WTF SEGA?"
There was many press photos put up by SEGA last night which many have commented shows her looking rather uncomfortable. Actually she's wearing the sort of smile that you put on when you have to smile for something. However there are these better press photos now up.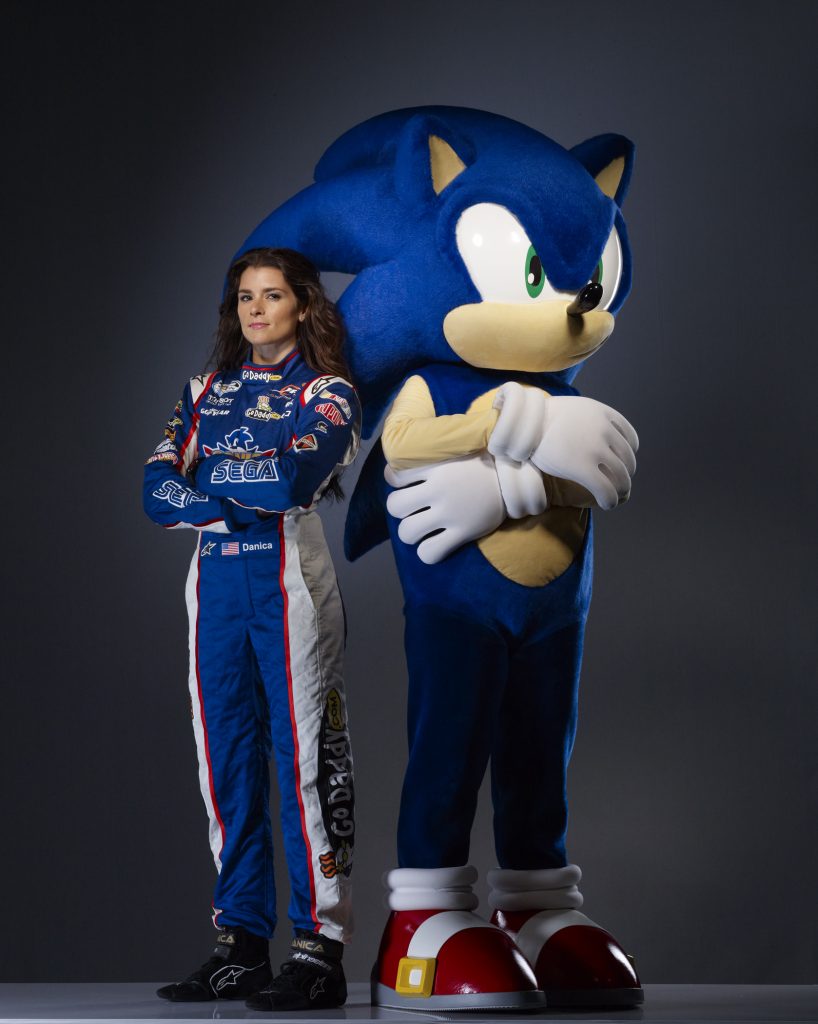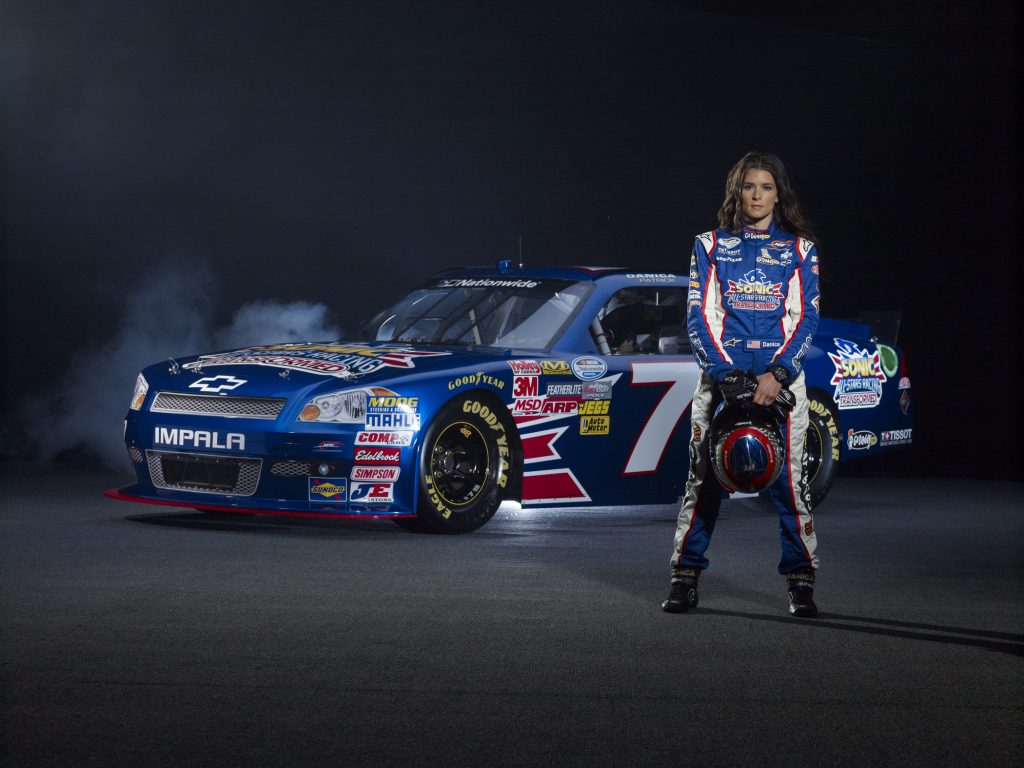 Now, if you don't know who she actually is – and if you aren't, you know, American you likely don't. She is apparently "one of the most popular athletes in the world" according to SOA. News Flash to them: this may be due to the Go-Daddy advertisements and swimsuit photoshoots she's done than actually being a racer, as in 14 years of being a driver according to Wikipedia she has won one race.
Ever.
Friend of the site, Executive Producer Steve Lycett popped up on Twitter intimating that the car she will be driving in the game will be more relevant – and will likely be the Hornet. He also reassured people she would not be taking up the space of a SEGA racer, that she was more of a bonus.
I'd like to call this one now – GameSpot exclusive DLC racer skin. Okay? Right back to the article…
Unfortunately though I've gotta side with SEGA Bits and TSSZ on this one. (Sorry Steve.) How much time and money has been spent on this exactly? Considering one of the reasons Segata Sanshiro couldn't be had last time was licencing costs, what justifies the expense to pull off a stunt that won't be cared about by the vast majority and has no real SEGA connection or benefit to the quality or indeed SEGA-ness of the game. You don't just licence someone – and we all know how SEGA's tendency to not think ahead when doing licencing (see: Dreamcast, in-games adverts) – who's popularity is based on their gender and that "they look hot".
Does there need to be more female racers in this game? GOODNESS ME YES. If only we had a some of those on hand. Like Miku, Blaze (either of them), Bayonetta, or Orta or Sakura for goodness sake.
I'm sure she's a lovely lady, although the only times I've ever seen her or heard her mentioned on sports broadcasts was on clips of Sportscentre I watched in passing on YouTube where she was almost in a cat fight with another female racer and ran one of her own pit crew over.
If she is driving the Hornet that's a proven… well seasoned race car driver I guess, but come lap two when it transforms into a boat or plane she's gonna be a bit crap. Are we going to see someone sponsored from the Red Bull Air Races or the World Power Boat championship soon to have a full set?
The press release for this bizarreness is below:
LOS ANGELES, Jun 05, 2012 (BUSINESS WIRE) — SEGA(R) of America Inc. is thrilled to announce that Danica Patrick will be appearing alongside Sonic the Hedgehog in Sonic & All-Stars Racing Transformed(TM), the new racing game where players speed across land, air and water in fully transforming vehicles. Known for her talents behind the wheel, Danica will be a playable character with customized vehicles in Sonic & All-Stars Racing Transformed. Gamers will get the chance to test their racing abilities as Danica against an All-Star cast of SEGA characters including Sonic, Knuckles, AiAi and others.

"It's a very exciting experience since I'll be sharing the screen with such an iconic character," said Danica Patrick.

"I cannot wait for gamers to jump into my customized, transformable vehicles and give Sonic a run for his rings this holiday season!" "Danica Patrick is one of the most popular athletes in the world and her accomplishments both on and off the track make her the perfect partner for Sonic & All-Stars Racing Transformed," said Masanao Maeda, President and COO, SEGA of America.

"Danica's involvement showcases the broad appeal of this title — everyone from casual gamers to hard core racing fans will be able to enjoy the fun." To further enhance this partnership, Danica will be racing in a custom No. 7 Sonic the Hedgehog Chevrolet, fielded by JR Motorsports, during the O'Reilly Auto Parts Challenge on November 3at the Texas Motor Speedway (to be televised live on ESPN). The race, part of NASCAR's Nationwide Series, marks Sonic the Hedgehog's NASCAR debut. The customized race car will be unveiled today at the SEGA booth at e3 (the Electronic Entertainment Expo) in the Los Angeles Convention Center. Additionally, Danica will be integrated into the national marketing campaign for Sonic & All-Stars Racing Transformed.

Sonic & All-Stars Racing Transformed will be available on the Xbox 360(R) video game and entertainment system from Microsoft, PlayStation(R)3 computer entertainment system, PlayStation(R)Vita system, the Nintendo 3DS(TM) hand-held system, Nintendo's Wii U(TM) system and PC Digital Download this holiday season.