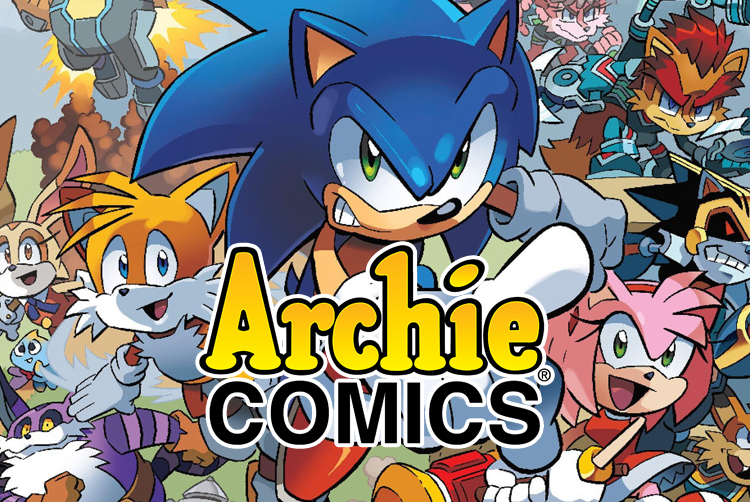 Comic Previews: Sonic #77, Knux #31, Sonic Super Special #11
Sonic #77
Written by Karl Bollers and Ken Penders, art by James Fry and Chris Allan.
"Rebel Without A Pause." Sonic and Sally tirelessly continue their crusade against Dr. Robotnik, even if it goes against King Max's wishes. After their latest escapades, he orders Sonic to his chambers. What fate awaits him? Meanwhile, Sally has a tearful reunion of sorts with Alicia, who sleeps peacefully in her cryogenic tube. And what's this lurking on the horizon? Could Overlander vessels be heading for Mobius? 32 pages, $1.79, ships on Sept. 10.
Knuckles #31
Written by Ken Penders, art by Ken Penders, Harvey Mercadoocasio, Colleen Doran and Andrew Pepoy.
"The Thrill of the Hunt." The Overland known as Hunter sets his sights on none other than everyone's favorite echidna – and he's not giving up until he bags his trophy. It's no-holds barred excitement as Knuckles must team up with Monk the gorilla in a desperate attempt to make the hunter the hunted. Meanwhile, what about the Guardians while all this is going on. "The Best Of Friends." Espio gets the shock of his life when an old friend turns out to be his greatest enemy. 32 pages, $1.79, ships on Sept. 24.
Sonic Super Special #11
Written and inked by Ken Penders, pencilled by Jim Valentino, Patrick Spaziante, Colleen Doran, James Fry and Penders.
A special all-female furry issue. "Ascension" showcases Princess Sally undergoing the rite to follow in her father's footsteps, while "Family" reveals the fate of Lupe and her kin. See Bunnie Rab-bot experience an "Upgrade," resulting in a major redesign, as Hershey goes "Solo" on a mission deep in enemy territory. Finally, the story all Julie-Su fans have been waiting for, as her past is revealed in the haunting tale "Shadows." 48 pages, $2.29, ships on Oct. 1.
This post was originally written for TSSZ News.