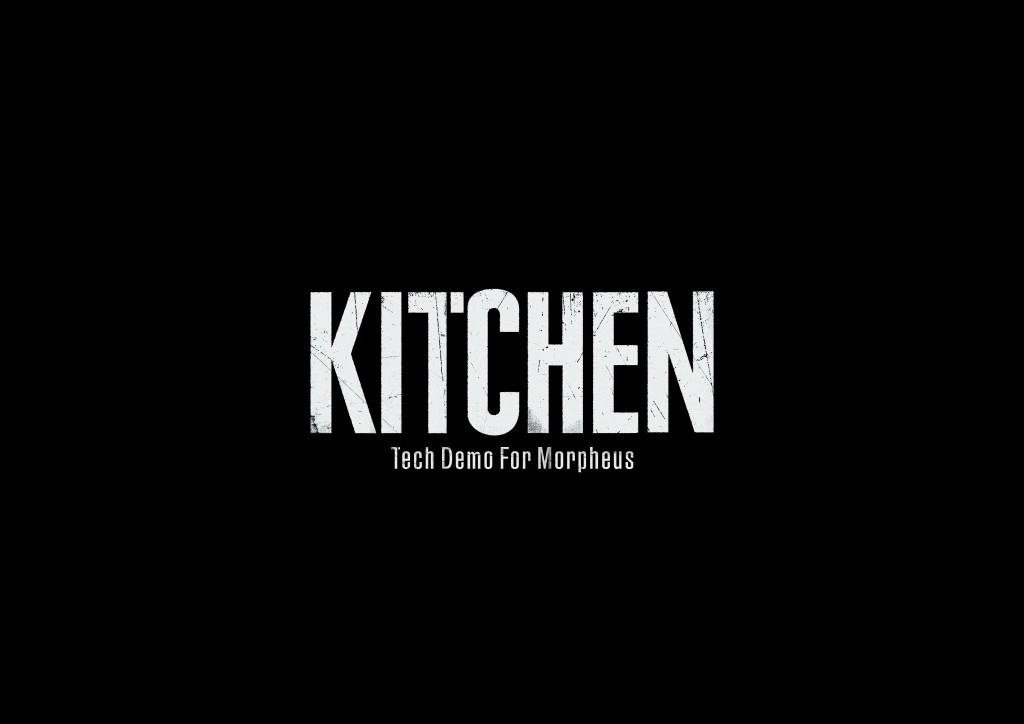 Capcom Brings VR Engine Tech Demo 'Kitchen' To E3 And Project Morpheus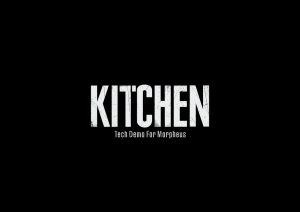 With both Microsoft and Sony significant investing time and money at this year's Electronic Entertainment Expo (E3), as well as the continued promotion of both the Oculus Rift head-mounted display (HMD) and it was only natural that a number of big name studios also tipped their hand in regards to their support, through full game projects or demos, technical or otherwise.
One such major studio is Street Fighter developer Capcom, who today sent out a press release for Kitchen, a virtual reality (VR) tech demo showcasing Capcom's as yet unnamed new game engine. One that the developer says 'pushes boundaries of virtual game play possibilities'.
Morpheus users will enter a new immersive world as they journey through a 'disturbing' kitchen, with realistic 1080p visuals at 60 frames per second. The engine, it is also noted, is capable of using Project Morpheus' 'increased 120 frames per second output'. E3 attendees can find Kitchen at booth #4144 in Sony Computer Entertainment's area in West Hall.
CAPCOM SHOWCASES NEWEST GAME ENGINE IN "KITCHEN" TECH DEMO FOR "PROJECT MORPHEUS" VIRTUAL REALITY (VR) SYSTEM ON PLAYSTATION®4 AT E3 2015
LOS ANGELES – June 16, 2015 – Capcom, a leading worldwide developer and publisher of video games, has confirmed it will showcase "KITCHEN," a technological demonstration for the virtual reality (VR) system for PlayStation®4, "Project Morpheus" (Morpheus), at the 2015 Electronic Entertainment Expo (E3) in Los Angeles beginning today. The atmospheric tech demo pushes the boundaries of a gameplay experience with an unprecedented level of sensory immersion. A disturbing kitchen provides the unsettling backdrop for a tense scenario that draws players into a hyper-realistic virtual world like never before. Running on Capcom's fully VR compatible, new game engine (name TBD), "KITCHEN" is just a sample of the next level benchmark of gameplay that the company has in the works. The tech demo will be featured at the Sony Computer Entertainment America booth #4144 in the West Hall of the Los Angeles Convention Center.
"KITCHEN" utilizes state of the art technology to demonstrate what future Capcom titles have in store. The tech demo renders photo-realistic visuals in full 1080p HD at 60 frames per second. Furthermore, it supports the Morpheus system's increased 120 frames per second output, utilizing the high refresh technology to deliver a smooth and undeniably natural sense of presence to the user. In addition, "KITCHEN" incorporates DTS Headphone: X, the latest surround sound technology from DTS, Inc. (Nasdaq: DTSI), which provides an unprecedented level of surround sound through any set of headphones, greatly enhancing the overall sense of auditory realism integral to the virtual reality experience. Capcom plans to use this next generation technology along with advanced photo scan and visual effects tools to bring highly realistic characters and environments to life, delivering exciting new gameplay experiences for fans.
This post was originally written by the author for VRFocus and expanded in 2020 for Last Minute Continue..
.