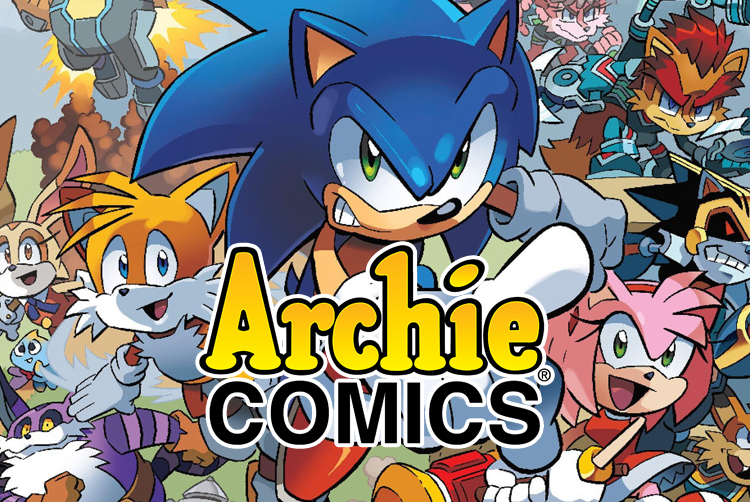 Buy Sonic #200, Get 2 Figures From Toys 'R Us
Jazwares have been on fire recently with their Sonic toys line-up. Recently you've been able to buy Sonic Super Posers, the Werehog from Unleashed, a Black Knight themed Sonic and the Juvi Metal Sonic.
Now not only are they releasing the previously seen awesome 10 inch Metal Sonic but a new comic bundle too.
TSSZ reader MilesDX has sent us a scan of an advertisement in Sonic #203 featuring a 'Sonic & Knuckles 200th Issue Comic Book 2-Pack'. Basically that pack will contain Sonic #200 and two figures; Sonic & Knuckles. As all things Jazwares recently the pack with be exclusive to Toys 'R' Us and will be released 'late August'.
Take a look at the scan below. Is it me or does Sonic appear to be translucent…? Thanks again to MilesDX for the scan.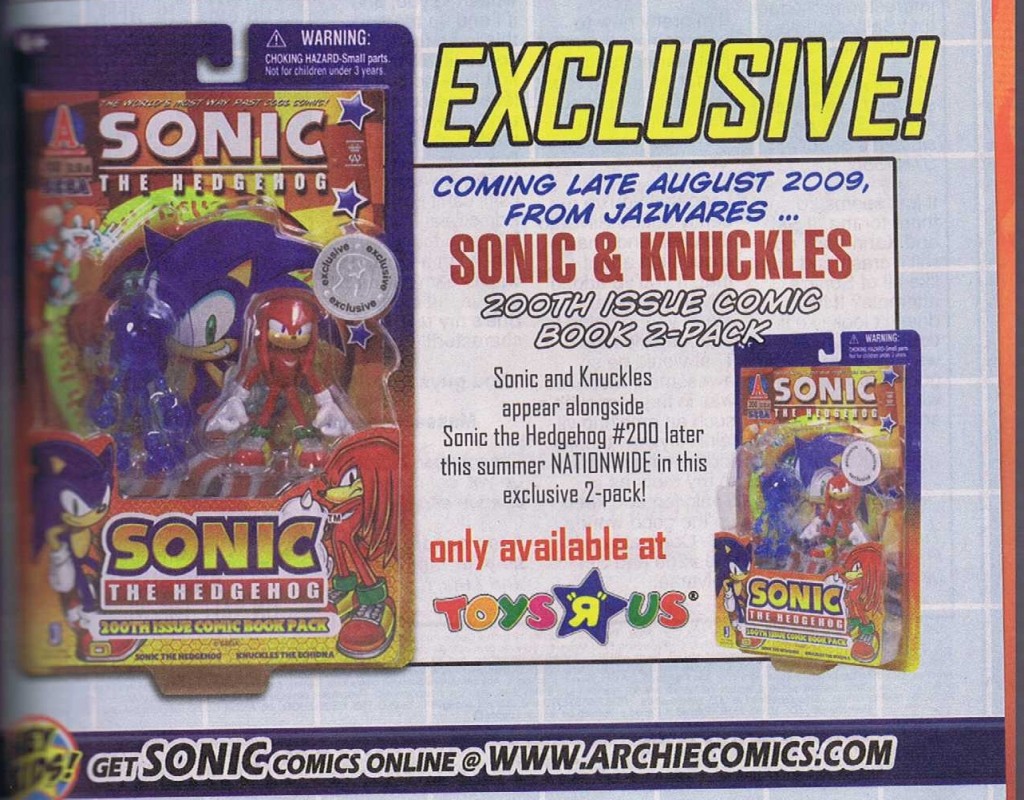 This post was originally written by the author for TSSZ News.