11 New ASR Next-Gen Screenshots & Artwork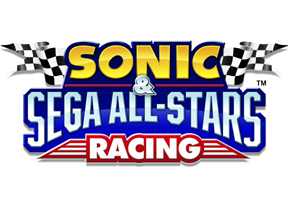 How does Multiplayer Handle?  That and Alex Kidd Art Inside
They had to come eventually: After release of Wii and DS shots yesterday, another batch of screenshots from Sonic & Sega All-Stars Racing has surfaced–this time for the XBOX 360 and PS3 version, courtesy of Team XBOX.
The ten screenshots below include a first look at split screen multiplayer visuals.  Remember–ASR can handle up to four player races locally.  We only see two player races here–but so far, so good.  It's hard to tell from the stills, but it appears there won't be a noticeable loss of visual quality when going multiplayer.  Of course, the big test will be that four player action.
Also for you below is high resolution artwork of Alex Kidd.  Enjoy, and come back for more ASR coverage as we are now less than a month to launch day.