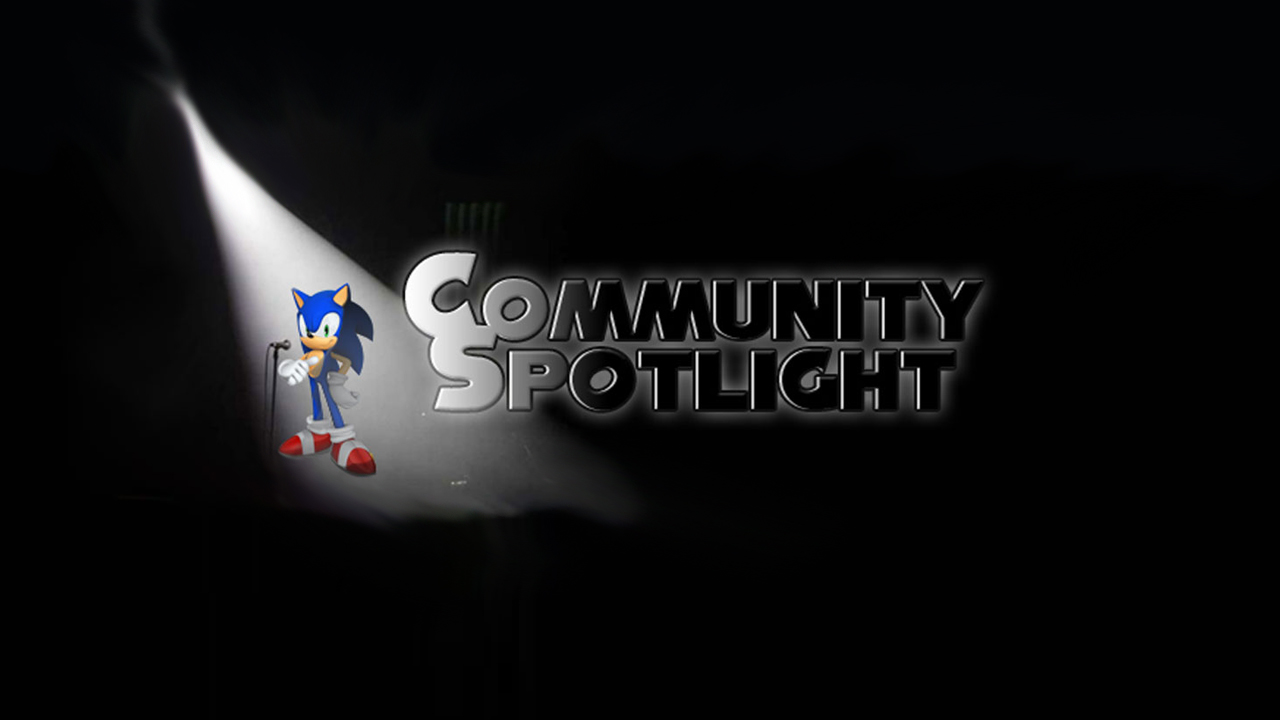 Community Spotlight: The Sonic Show
Welcome to the Community Spotlight, where from week to week, I will take a few moments with a member of the community and see how their art of different varieties has shaped over the course of the years, among other things.
Today, that spotlight shines brightly on The Sonic Show, and it's creator, Jamie Williams, who you'll more wildly recognise by his alias of Discoponies.
So, sit back, relax, and enjoy what I hope will be an insight into the artistic side of some of our community.
Titans Creed: Thanks for taking the time to sit down and answer these questions!
Discoponies: No problem, I wish more people asked me about me. It's my favourite subject! And on Wrecks, the site that first believed in us. WE LOVE YOU SONIC WRECKS xxx

TC: What first gave you the inspiration to start "The Sonic Show" and why?
DP: Back in 2005 there was a part of The Sonic Stadium Network known as Fast Feet Media. FastFeet had an online video series called Sega Sonic: TV which I really enjoyed. However I felt I could do better. I had no reason to believe I could, and to this day I don't personally think I've done anything that says I have done better, but it inspired me to have a go at doing something similar. In fact Fast Feet is the reason I started it at all, so thank/blame him for that.
I had previously done a podcast (Which I will never let you guys know about) that was not Sonic related. I was very integrated in the LGBT Podcasting community and it helped me transfer to The Sonic Show very easily. I set up the show as a video podcast as podcasting was quite on trend at the time while YouTube was still a baby. I think we did something new, people were now owning ipods that could play video and we offered something Sonic fans could watch anywhere.
The show was then picked up by Sonic Cage Dome then transferred to The Sonic Stadium, the format has left from being a TV show and is now about short video content, it's important that we can change what we are as trends change. It's odd to think I'm now the video show for The Sonic Stadium, just like the show (SS:TV) that inspired me was,maybe it's a circle of life kind of thing?

TC: Can you show us examples of how your video work has improved over the years?
DP: The show has improved in so many ways, but an easy way to demonstrate this is with the following video.

It may just be the intro sequence along the years but it shows how our approach has matured. You start off with me, no idea what I'm doing, taking Sonic art off Google and putting it together. Then you see I get art drawn for me. Then I get more professional art done, and a theme tune created and then you have what we use now, a fully animated, original theme tuned intro. It shows how with the years I have taken the approach of reaching out to people I know are good to help me make content that is better and better.

TC: Out of all the videos you've released so far, do you have a favourite one?
DP: I adore many videos for different reasons. I love all our Summer Of Sonic Retrospect videos. I don't think anyone covers it as well as us. It takes a team of people to put those together, from the presenting, filming, and me making it work as a "show". On the other hand my I love our short videos. With the Shadow The Hedgehog 2 trailer and possibly Nyan Sonic 2.0 being my favourites. Purely down to how random they are.

TC: Moving onto Summer of Sonic, how did you find the event?
DP: Working at the Stadium, i've always been involved as staff. It gives you a very different look on it.
I view Summer Of Sonic the same way the people watching at home do, despite being in the actual venue! I think this year was awesome but every year is awesome! I'd love to be in the crowd, playing the demos and meeting new people and getting stuff signed, but instead I'm sat at that laptop sorting the internet for the live feed so I'm sure people enjoy it more than I do.

TC: What was your favourite Summer of Sonic moment?
DP: Since I do get to live stream and film you pick up all these moments that would otherwise be forgotten. Svend shouting during the Open Your Heart Remix, "Who remembers the Bentley Jones bit? NOBODY!" Just makes me giggle.
In terms of the days events, I will forever love Kevin rocking out with Jun to Live and Learn. That is a moment that will never happen again, I loved it!

TC: How do you come up with new ideas for your original videos?
DP: I get bored. It's a shame we were hacked as more time is spent re-uploading all material rather than creating new stuff. Sometimes I feel like I want to share a thought or start a conversation. Sometimes I just think something random like, "Why does T-Bird always where the same hat" and end up making a video of him in numerous hats. I think I enjoy those "wtf" moments more actually!
TC: Do you have any secret projects lined up for "The Sonic Show"?
DP: We have out Halloween video done. Something in the vain on the Mario and Sonic training video we did. Plus a potential music video first, depending if our artist stays onboard to do it. It should be fun and maybe our biggest project yet!

TC: What advice would you give for anyone looking to start up their own web based show?
Don't call it The Sonic Show. Don't make it involve plushies. If your interested in making a real show for the net, then have a clear idea what you want to do at first. It's ok if that changes, but try to at least know where you want to begin. Of course The Sonic Show loves new blood, so if you want to create content that already had audience, always drop me a message!

Thanks to Jamie for taking his time out to answer these questions for us, and if you felt like viewing more of his work, you can see the rest of his works at the following links:
YouTube – The Sonic Show's YouTube channel.
Facebook – The Sonic Show on Facebook.
Twitter – If you want to follow Discoponies/The Sonic Show on Twitter.
Side note: Don't forget to hit the "Subscribe" button when you visit The Sonic Show's YouTube channel!