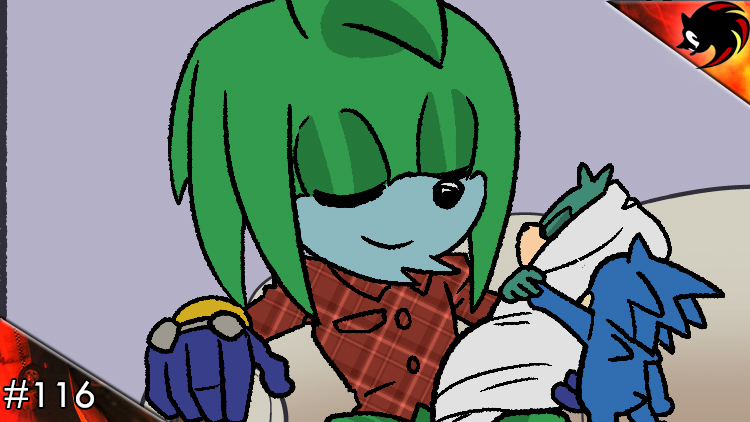 COMIC NOTES
To Svend, Krystal and Jamie. With love, Team LMC
SW #116: "Counting Stars" was finalised on January 27th 2022.
The comic celebrates the birth of one Jamie Erik Viggo Joscelyne.
Though planned for a while it was quickly put together with Jamie's birth, DoubleXXCross working until past 2AM on consecutive nights to get it finished. Because, when all is said and done, the creators of this thing are extremely sentimental.
Consequently, we have the first appearance of Svend's old Dreadknux character since 2009's "Apocalypse Now, Dreadknux" (#087)
Dreadknux was actually supposed to be a cameo character in #115: "You're In The Army Now" too, but accidentally got left out.
The lyrics and title are of course from the song Counting Stars by OneRepublic.
Though heavily filtered, all the images in the frames are based in reality. The first is a picture of Svend and Krystal's wedding, the second a 2015 picture of the pair and the third is the Dobbyn/Yardley! collaborative print from Summer of Sonic 2011. (The second and third images were actually put in by Kevin later during the editing process.)
Young Jamie's toy is a Baby Sonic plush from the Sonic The Hedgehog movie.
Jamie's first and middle names are all referenced in the disclaimer, although with a bit of wiggle room on the exact spellings:

Jamie by Wheezer – originally, "Jamie, what you doin' now. What you doin' now girl?"
Song for Eric by Tori Amos – "You know me, you know me like the nightingale"
With "the Scourge of Carpathia, the Sorrow of Moldavia" part of the description of/intro to Vigo the Carpathian from Ghostbusters II.