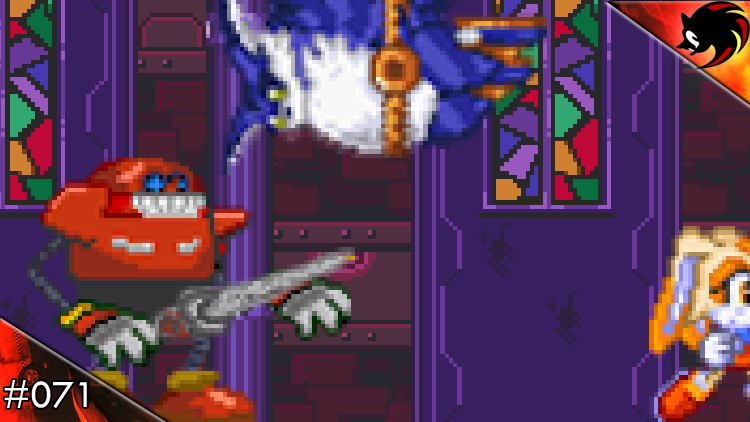 #071 – The Ballad Of Purr Lancedalot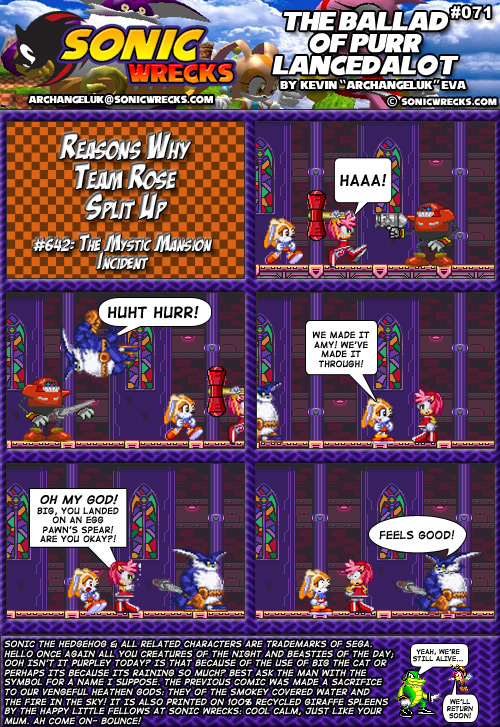 COMIC NOTES
"The Ballad Of Purr Lancedalot" was completed on 26/07/2007.
We get taken back to the days of Sonic Heroes to discover why Big doesn't hang with the girls anymore.
The disclaimer holds a lot of purple song references.
Purple Rain by Prince, who's infamous name change is referenced also.
The rock band Deep Purple, and their song "Smoke On The Water".
And D-12's Purple Hills/Pills, is refenced in the last line.