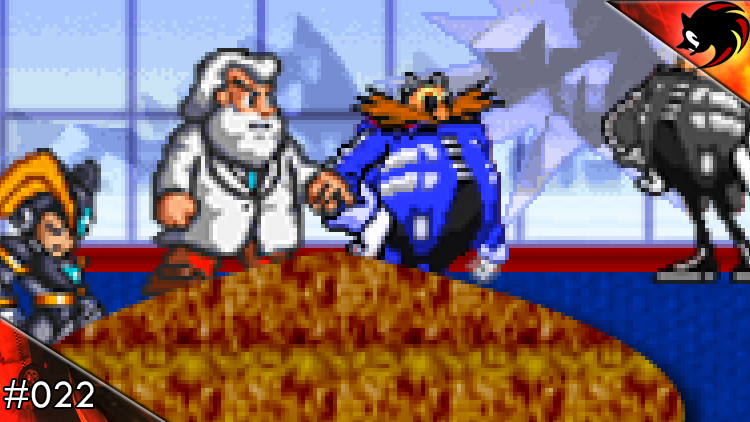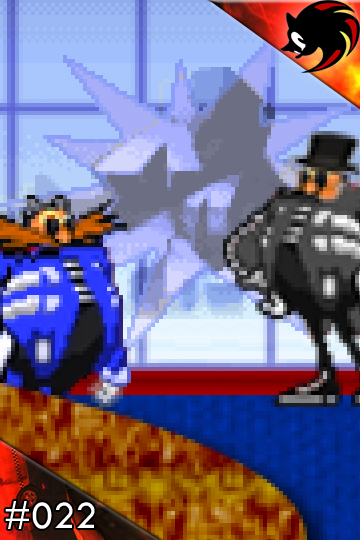 #022 – Need For Speed Sonic Underground

COMIC NOTES
'Need For Speed Sonic Underground' was completed 03/06/05.
The comic is a bit of a dig at the 'Shadow The Hedgehog' game and some decisions made regarding it.
'Gunfight At The Less Than Satisfactory Corral' is a homage to the movie 'Gunfight At The OK Corral'
NFSSU was originally going to be an entire comic special on a NFS take off.
I count two Eggmen, with Bass, Dr.Wily and Dr.Dot from Mega Man.
The 'survey said' and frame three are referring to the TV show 'Family Fortunes'
You have no idea how many other things might have been on those 'mature' signs.
The Gangsta Amy speech is again a dig at Need For Speed Underground's main game opening sequence.
Gangsta Amy is sporting the quintessential faux-posh accessory – the Burberry baseball cap!
And, though it's not clear she's got a $ sign pendant, Nike shoes and a camo print dress.
Shadow's got some of those wrap around shades too!
Yes, Shadow drives a DeLorean! I'm assuming he was observing the 88mph speed limit.
And yes it's the DeLorean from the Back To The Future videogame.
We haven't even got around to discussing the aliens and the guns yet – so, like James Bond: THE BOARD WILL RETURN.