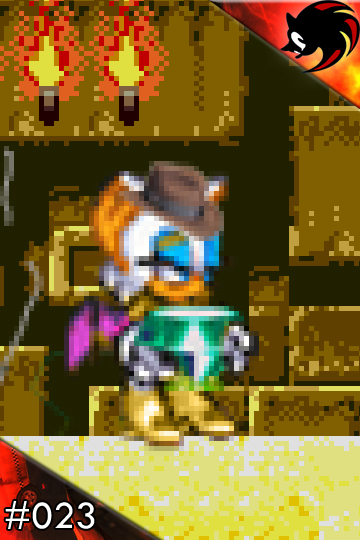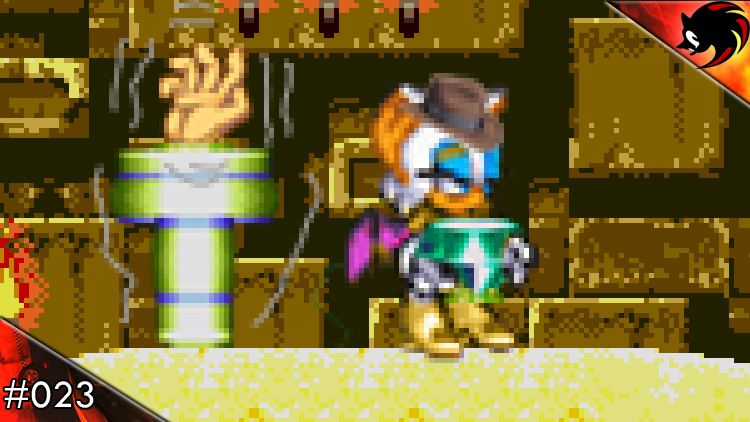 #023 – Colorado Rouge & The Last Outrage

COMIC NOTES
'Colorado Rouge & The Last Outrage' was completed 22/06/05.
I'll level with you, this comic is really just a mechanism to get Rouge and Eggman into making another appearance.
Eggman's new role as a psychiatrist will see him talk to many characters in his consultation room.
Who dared to write the graffiti on the door???
Colorado Rouge? Wonder what on earth we're taking off here.
Actually the title is essentially wrong as the pun is made on the 'Last Crusade' but the scene is a parody from 'Raiders of the Lost Ark'.
The bag is from LTTP.
The first ever appearance of the Sonic Wrecks Award trophy also known as the 'Handies'.
Frame 8 very carefully mimics the scene in 'Raiders…' where Indy weighing up his sand back rubs his chin in thought.
This comic is very very long….
Seriously.
Colorado Rouge is run over by a Sonic shaped ball…
As with the Indiana Jones films the Germans seem to be the enemy.
Baron von Richthofen was the World War I German flying ace also known as 'The Red Baron' and Knuckles is red – you see, it all fits!
Why he has a beard I don't know. Maybe because I'd just shaved my semi-beard off due to the heat.
As with all Eggman machines its made up of bits of sprites of his old ones.
Told you this was a long comic. At the time the longest one to date.