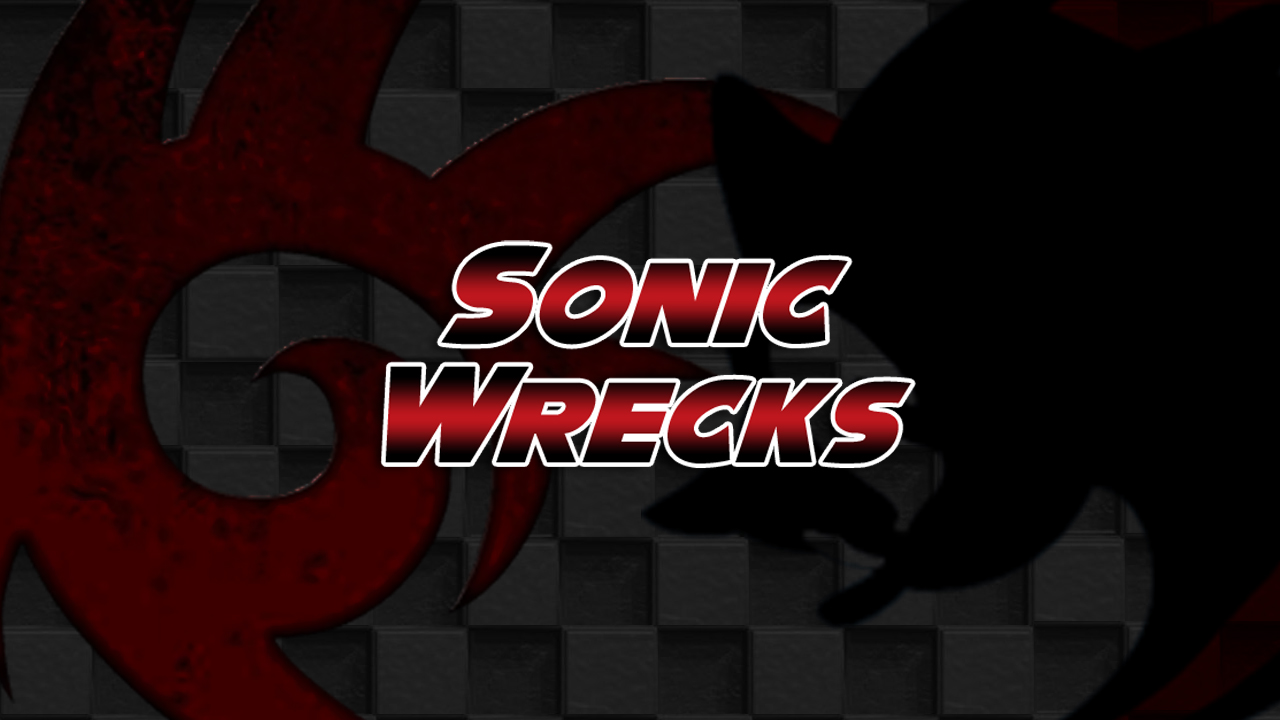 State Of The Website Address: Major SW 2009/Future News
Welcome to 2009! The Sonic Wrecks skin default has been switched back to SW Classic and there are major changes afoot that I'd like to address in my annual State of The Website address – I've actually done these the past two years if you've been paying attention.
I'm very much aware as I slowly inch my way up the totem pole and come into contact with more and more senior Sonic/SEGA peeps that my role in SW may have to end or I'll have to take a "less prominent" role lets say as it may end up being a bit of a conflict of interest. I'm kinda tolerated atm, because I'm not that well known and kinda kept at arms length from Japan – I would scare them frankly – but if things like my reports back to Sonic Team (I fed back on Unleashed in a major way both personally and your general feelings and it was definitely looked at and noted by the team) are successful I'm gonna get more and more shall we say 'noticed'.
This may not happen for several years yet, with any luck and contrary to some fears, and going against the trend of the community to shrink and congregate more around TSSMB. Combined with the seeming short lifespan of new smaller and even mid-range Sonic websites Wrecks isn't going to die anytime soon. SW will still be waving a fist at TSS's ankles until such times as we get repetitive strain injury or they develop a slight limp.
Still, with the success of Summer of Sonic and I continue to have an impact at SEGA on your behalf (SOJ thinking up community stuff on their own without prompting anyone?) it'd be damn foolish of me not to think "yeah, clock is probably ticking here."
So I'm in the process of making a new much more advanced SW, not as advanced as I'd LIKE it to be, as I'm no B'Man, not time to learn to B'Man levels and I have no equivalent of B'Man to call on. But needless to say its much beyond this what you see here on a graphical level. I want it done so updating will be easier and things are more uniform and organised, and dare I say under my breath maybe… a little more professional looking.
If its all done then I'll be able to leave the site to someone if/when I have to… at the moment, so long as they don't kill each other that'll be Echo Hawk (so I'll still be able to call the shots behind the scenes, heh heh!).
Renovations for this have begun in earnest.
All Radio Redux shows (the actual recordings) are being moved to a new home away from libsyn, that's right they're being moved to the SW server as I have enough bandwidth and space. Series 3, comprising both the recorded and LiVE shows is also being combined into just "Series 3" so there will be renumbering of shows going on.
These changes are part of a whole swathe of changes to your favourite repository of all things Sonic happening right now for 2009.
I'm currently in the process of reformatting the masters of all the old Season 1 shows into a better format, with unified tags and that will allow them to be playable on RRPlay. Speaking of, you will now note RRPlay and the RR Archive only currently show episode #301. The Radio Redux RSS will ALSO only show #301 as this is getting an overhaul too. I'll be adding shows to this on a daily basis until we're up to speed again.
It's been updated with the Radio Redux Season 4 artwork already.
I'm starting with the series 3 shows #301 to what will be now #321, after which I'll work backwards from #301, so it'll be #215 to #201, then #115 – #101. As I've said these will all be tagged up in a uniform way. Also ready to go are the four Radio Redux Guest Control shows, these will be added in when appropriate.
Please note, the comics will ALSO be getting a renumbering – which is pretty major I'd say, and the concept of Wreckslets and Specials will bite the dust. You'll find the old headers like "Retro" and "Dedicated Follower Of Fashion" and "Dogfight" will become bone-fide comics. These are pretty major changes, so major I'd imagine many of you will baulk at the amount of work I'll be doing.
But it needs doing.
Yeah, I know, I seem to be saying that a lot.
There is a Version 6 of Sonic Wrecks currently under development which I hope will see the light of day in February. There will be updates in the meantime perhaps daily, its about time the community took a bit more notice of SW so it's gonna MAKE you take notice.
PS: It's not going to be sodding WordPress.