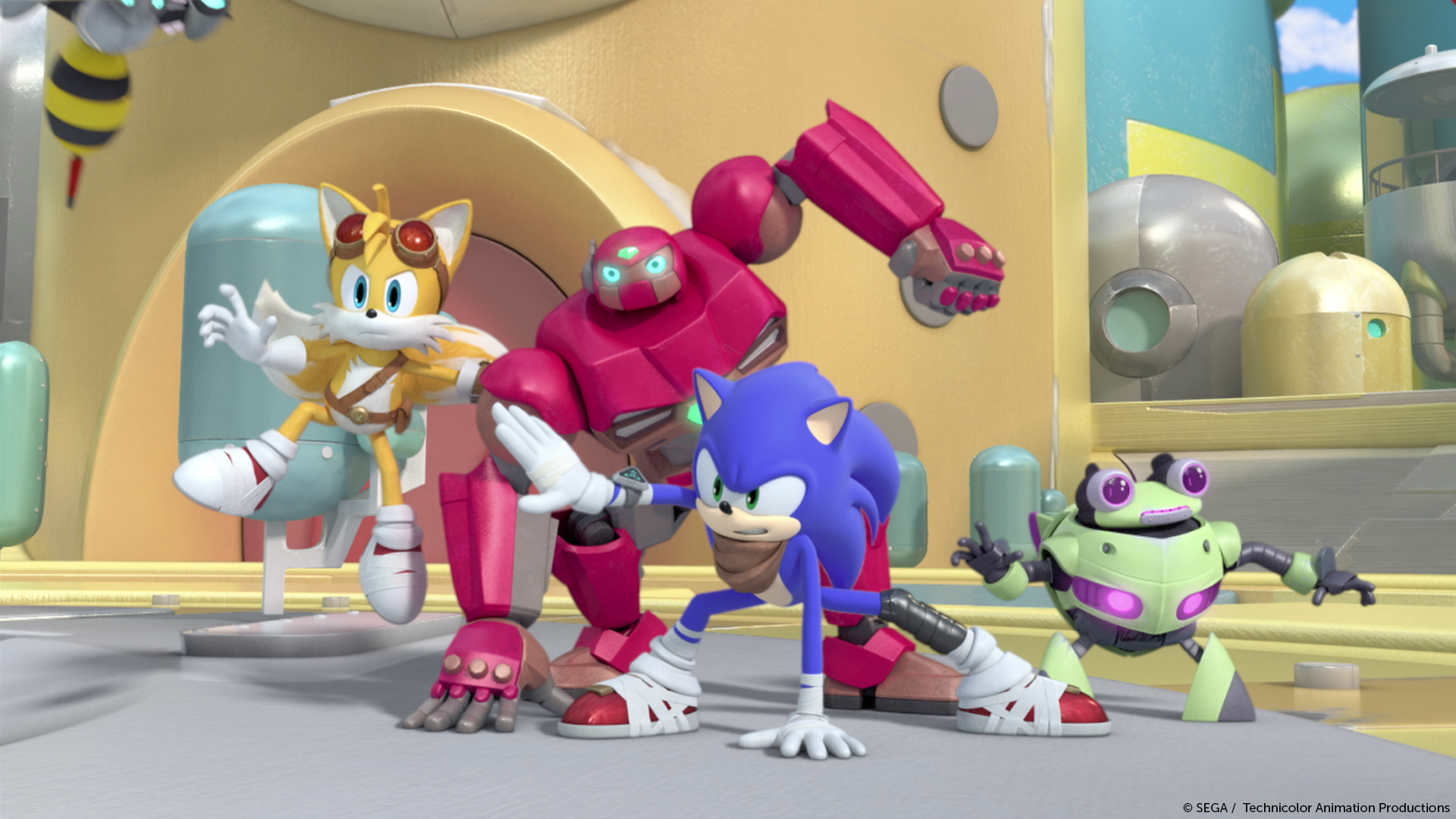 Preview – Sonic Boom "Robots From The Sky" Impressions
The Sonic Boom cartoon has been around for a few years now, but the show is about to have its biggest event yet. For the first time in the cartoon's history, there is a multi-parter coming. Although "Robots From The Sky" has already premiered in France, those in North America will soon be able to see the saga for themselves. Cartoon Network and SEGA have generously allowed us an opportunity to see all 4 parts of "Robots From The Sky" early, and we were allowed to write some impressions about it. So here we are. I won't spoil much, but I can definitely see why SEGA and Cartoon Network wanted us to see it. It's worth the hype.
The general plot of the saga goes like this. Sonic and his friends learn of a species of robots that live in a metropolis in the sky. However, during the saga, there are multiple instances where this presents a problem for Team Sonic and the villagers. In fact, they do a great job spreading the plot out. The pacing felt amazing, and it suggested to me that 11-minutes does not do enough justice for an episode. Nothing felt rushed, and in fact, the improvements that the Boom writers implemented in season 2 are really shining. One of those improvements was an increase of action scenes, and wow does this saga have a lot of them. There are even times you get to see some really cool moments in this midst of all that action, courtesy of some slow-motion usage. The music also reflects the amount of action and certainly the amount of stakes raised. For the first time ever in this show, I was on the edge of my seat as Team Sonic battled and I was genuinely concerned if they were okay. And if you're concerned about the characters going, well, out of character, do not worry. Although the show's snarky humor is as present as ever, along with some absolutely amusing references, nobody mistreats other characters to a point where they really don't deserve it. Sonic's the egotistical leader, Tails is the understanding but nerdy sidekick, Amy is selfless but prone to a temper, Knuckles is Knuckles, and Sticks is paranoid. Sonic, Eggman, and Tails all shine in this saga. Roger Craig Smith does a great job delivering some lines as Sonic in a way that had me laughing, and Mike Pollock continues to shine as Eggman. In fact, Eggman gets a wonderful moment at one point in the saga that was easily among Eggman's most hilarious moments in the show so far.
What is interesting about Tails, however, is that he ends up with the most character development in "Robots From The Sky", and this character development is a major contributor towards the plot's conclusion. Speaking of which, Team Sonic's method of finally saving the day once and for all is a highlight on its own. Which reminds me, it's not just Tails that will contribute. All of Team Sonic helps save the day during the entire saga, and they even get some help from returning faces that were seen in previous episodes. Some returning faces help Team Sonic, and other returning faces try to destroy them. At one point in the saga, their need for help leads to the villagers having easily their best moment of the entire cartoon so far.
Robots From The Sky is Sonic Boom at its best. If I had something from this show to point to, this saga would be it. It perfectly captures everything I love about this show, and the ability to see how the writers can carry a Sonic Boom plot longer than 11 minutes gives you just a better idea on how talented they are. If you haven't been able to see the show yet, I highly recommend you do so. The show's rocky start has given way to what has been an amazing second season, and so far, Robots In The Sky is the best one in season 2 so far.
Part 1 of the saga airs this Saturday at 6pm Eastern on Boomerang. Part 2 airs on the 13th at the same time slot. Part 3, the 20th, and part 4, the 27th. Cartoon Network and SEGA not only allowed us to see the saga early, but gave us four images to share with you. We've included them below.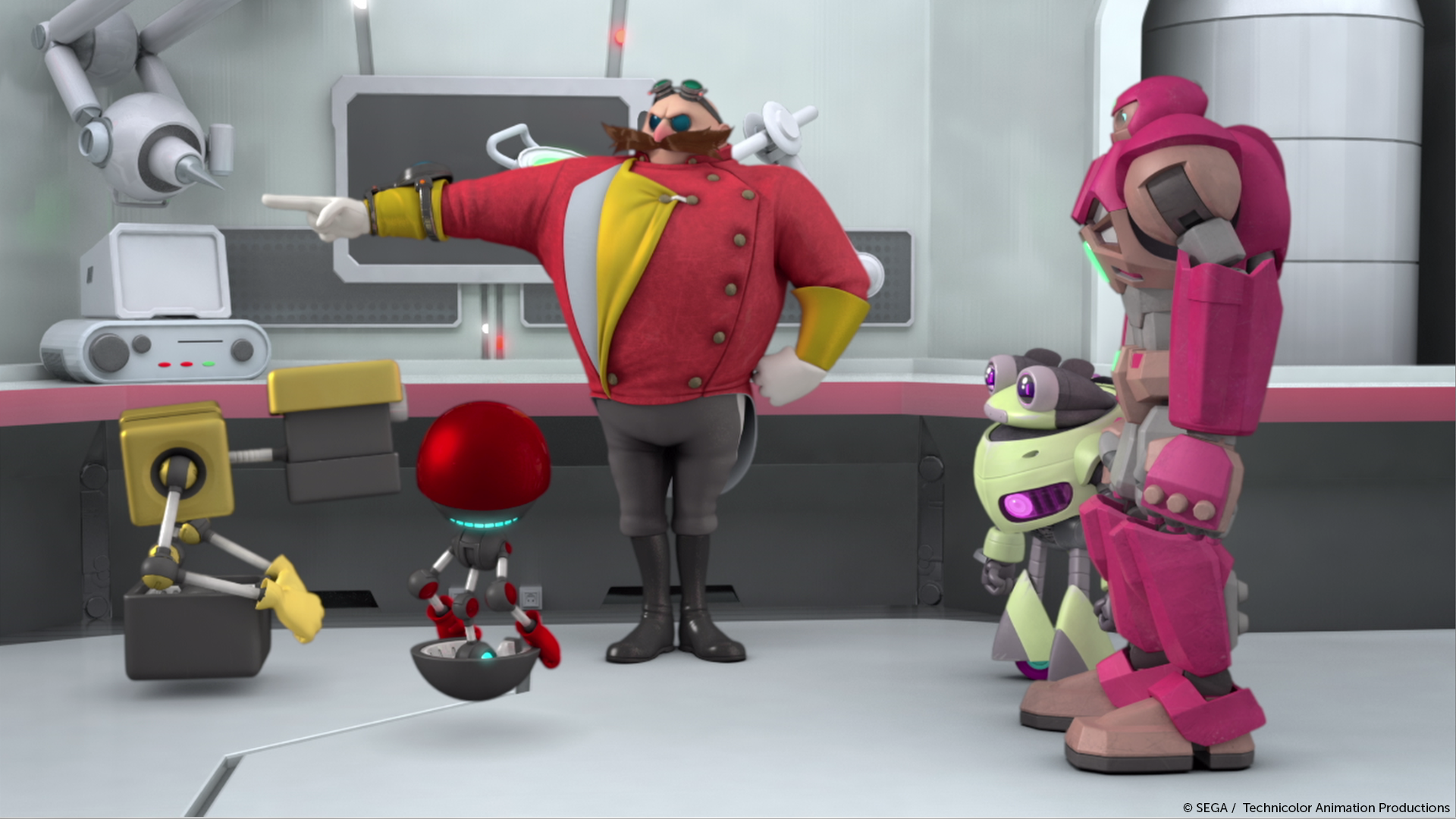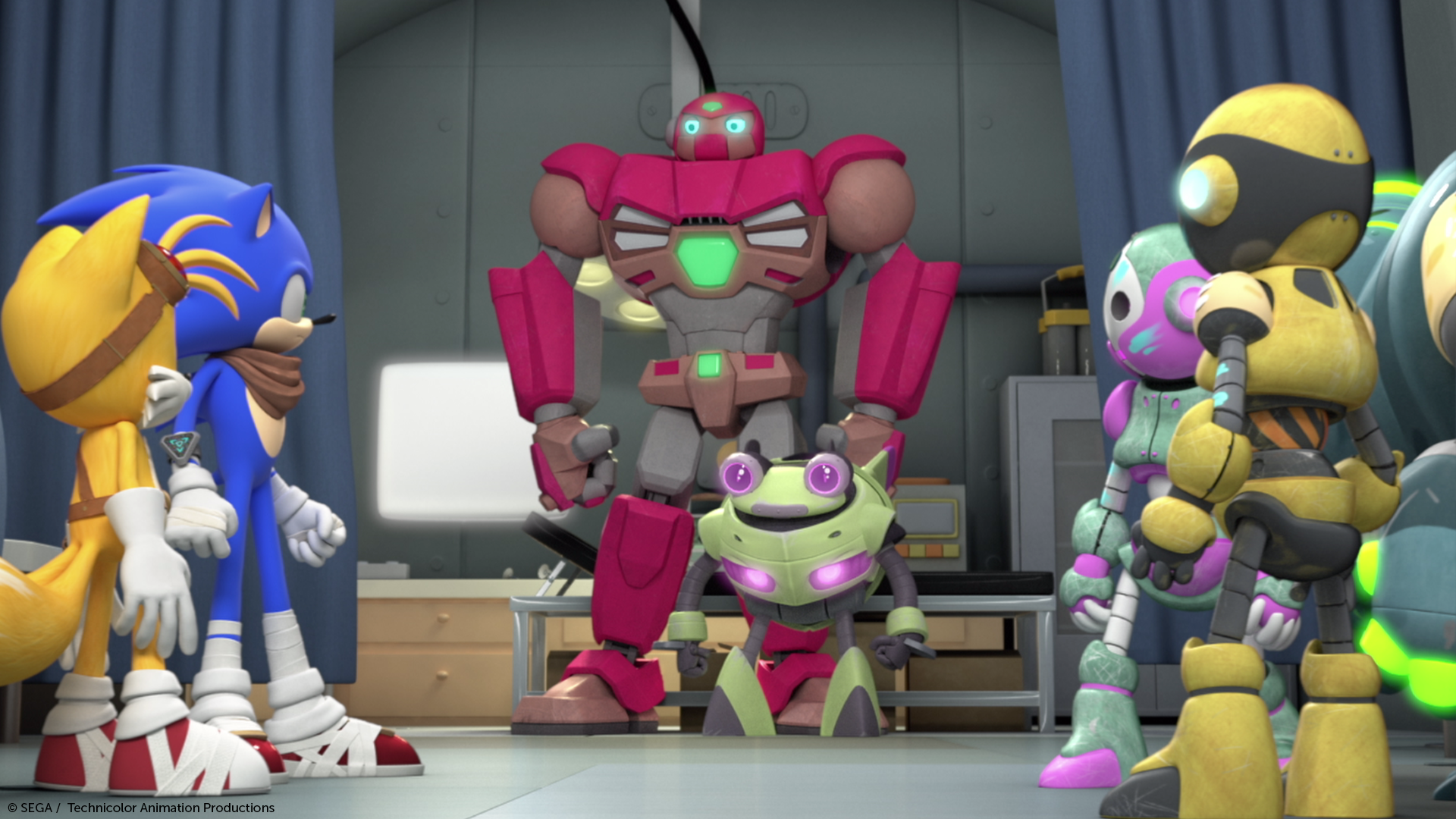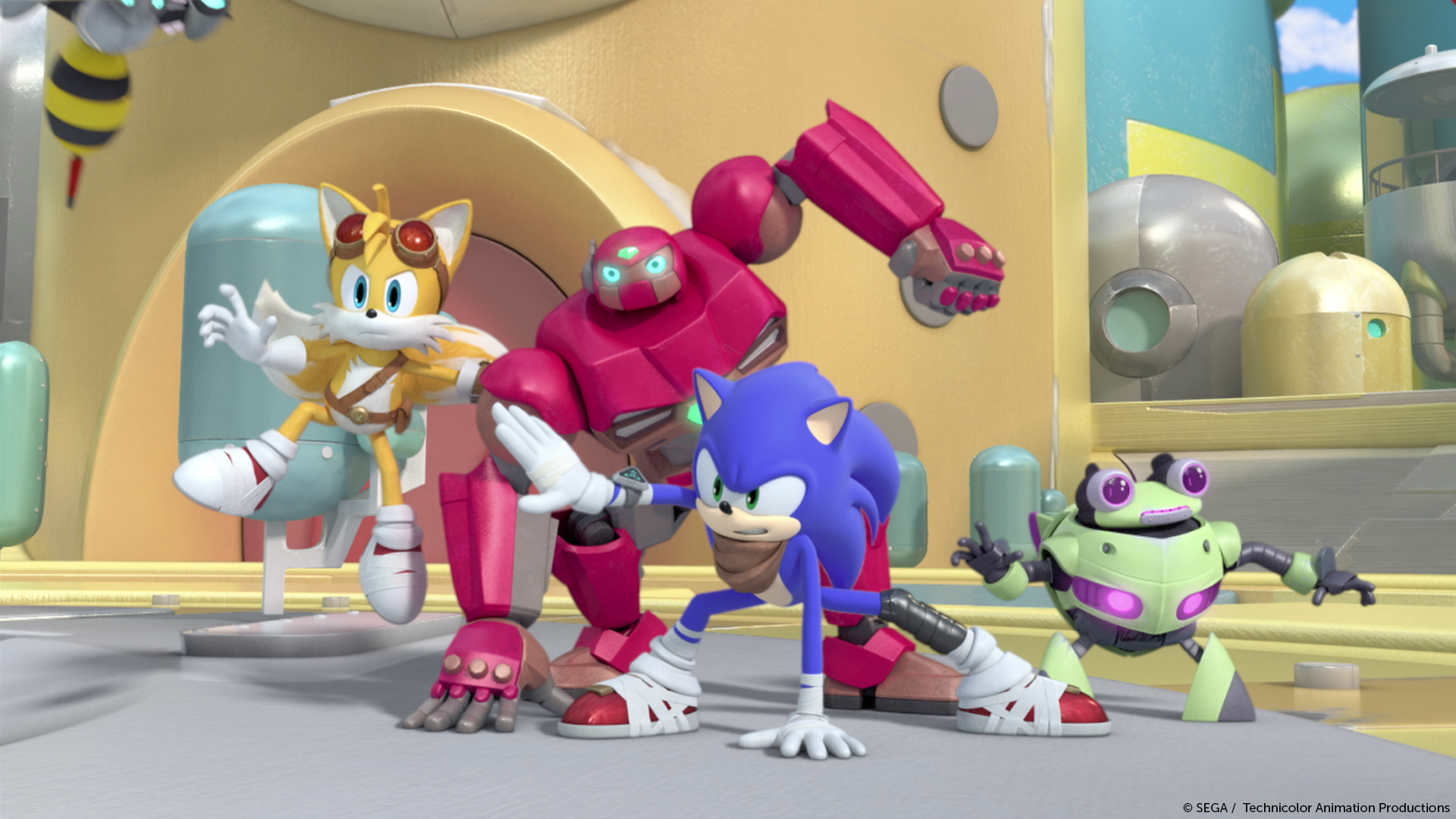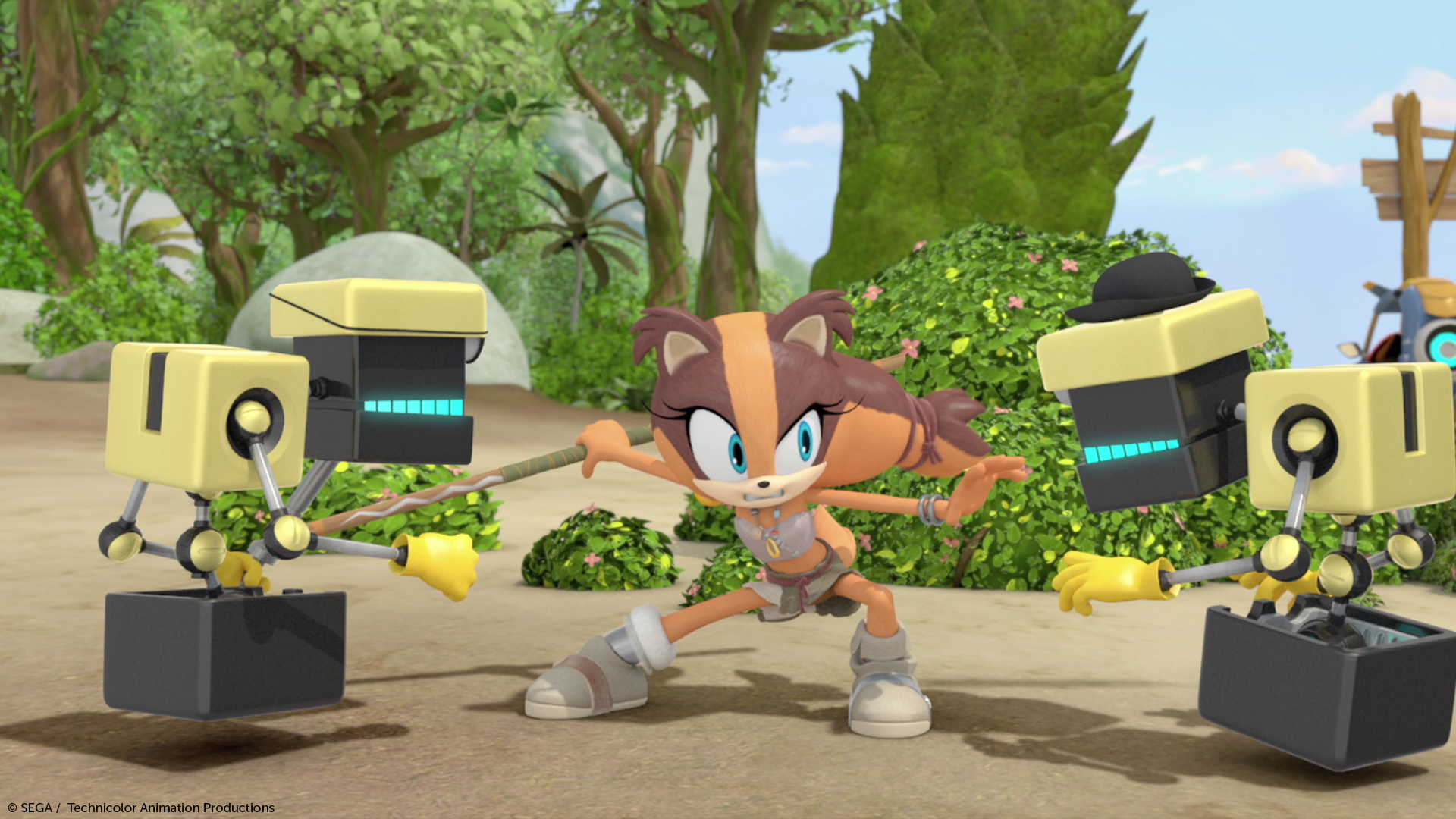 This post was originally written by the author for TSSZ News.