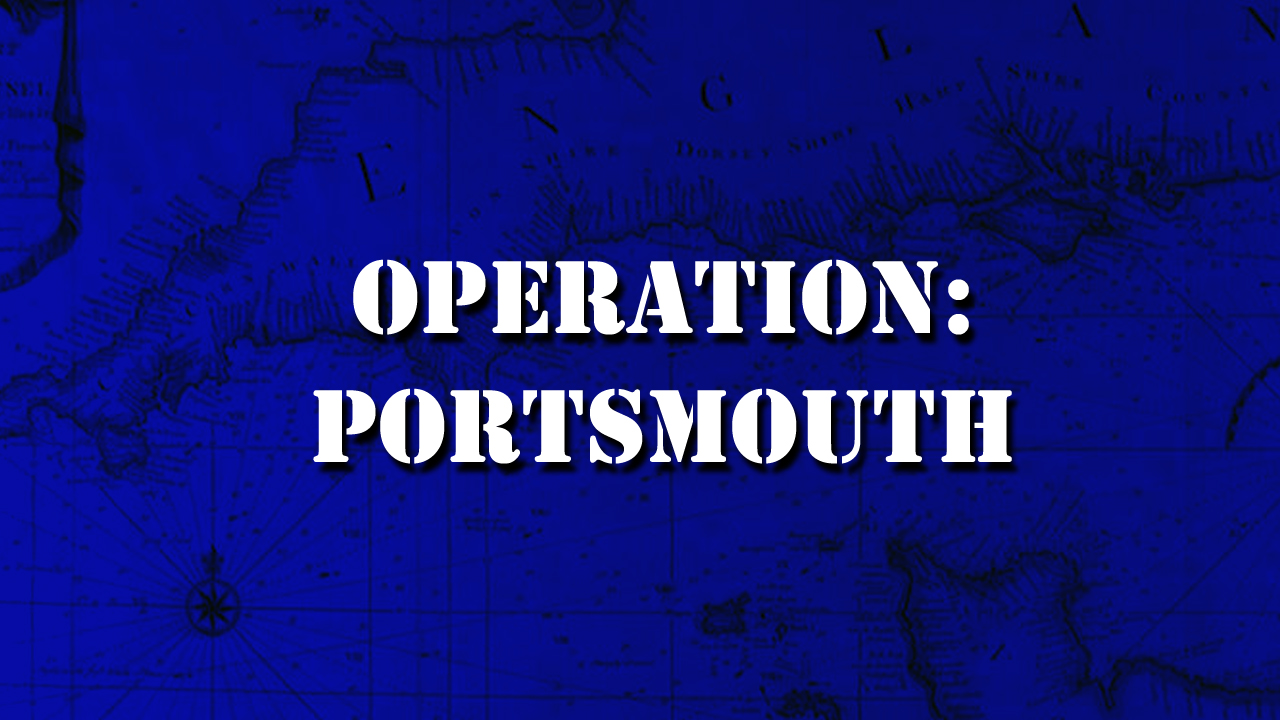 Operation Portsmouth 2012 – Super Sonic Meetup Memories & Thoughts
The city of Portsmouth, a lovely waterfront city situated in the deep south of the United Kingdom, where Titans Creed and myself live and was the place for a recent Sonic Community Meetup (mostly all the meetup's are at London or up north, so it was nice to go somewhere different :)), and we had the likes of none other than Mr. AAUK, Shadowfox, Nemain, Dreadknux, Sonic Yoda, ShadowFox04 and Siriku come down to the south for this awesome event.
The whole weekend started on the Friday when some of the guys tuned up for the evening for some epic fun times which included Kinect, Free Riders, eating pizza and laughing at very random Robotnik YouTube poops.
On the Saturday when everyone was fed we headed towards are first destination, The Spinnaker Tower (aka The SPACE PINGAS), Once we got there everyone that went up loved it, the look of the tower (sorry I meant PINGAS), the views and sights once we were up it and of course the ever so awesome glass floor, everyone had a go at walking, running, laying down even dancing on the glass floor.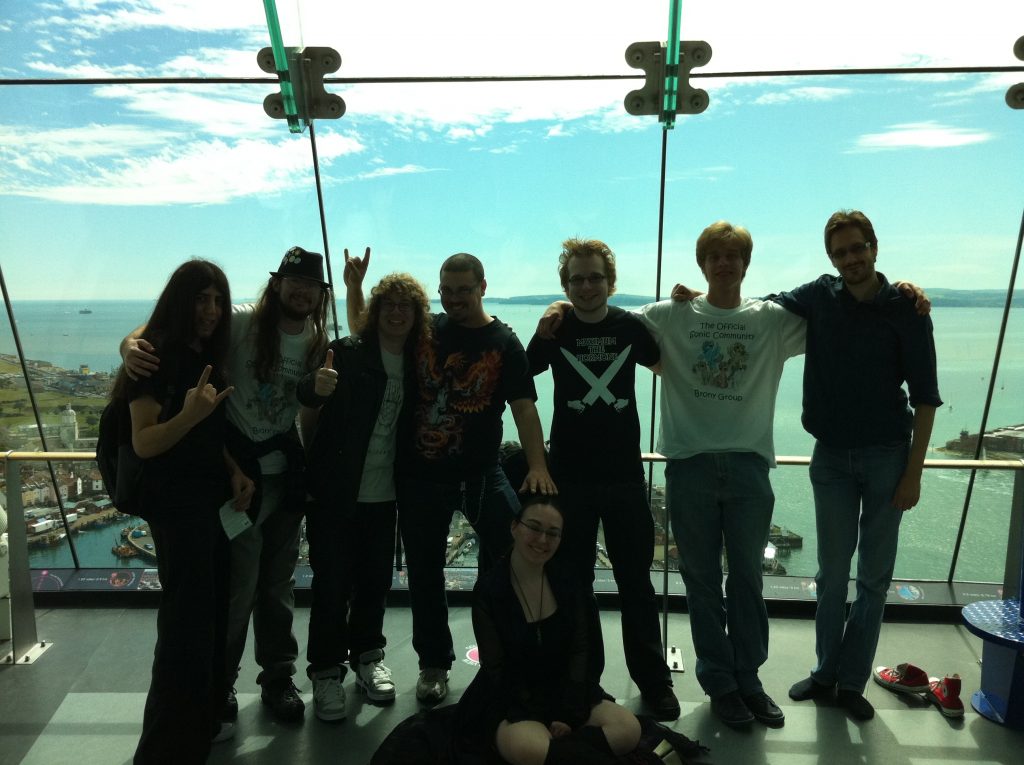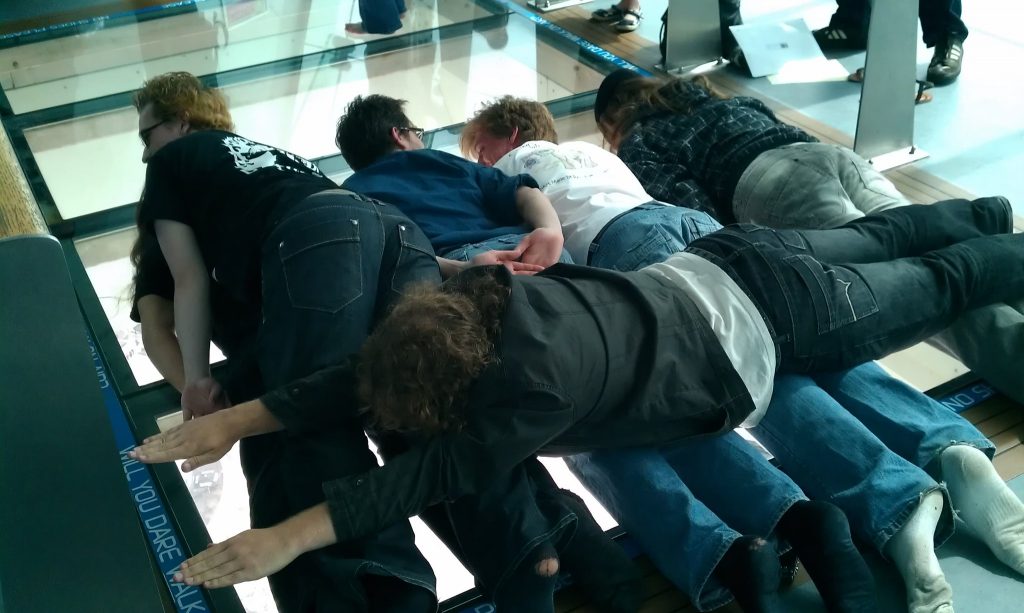 After venturing up the SPACE PINGAS we then headed down the pier and played some awesome mini golf and of course EPIC PIRATE BATTLES!!!! Where ShadowFox (Pirate Ship: The Lollipop) was victorious in the fight.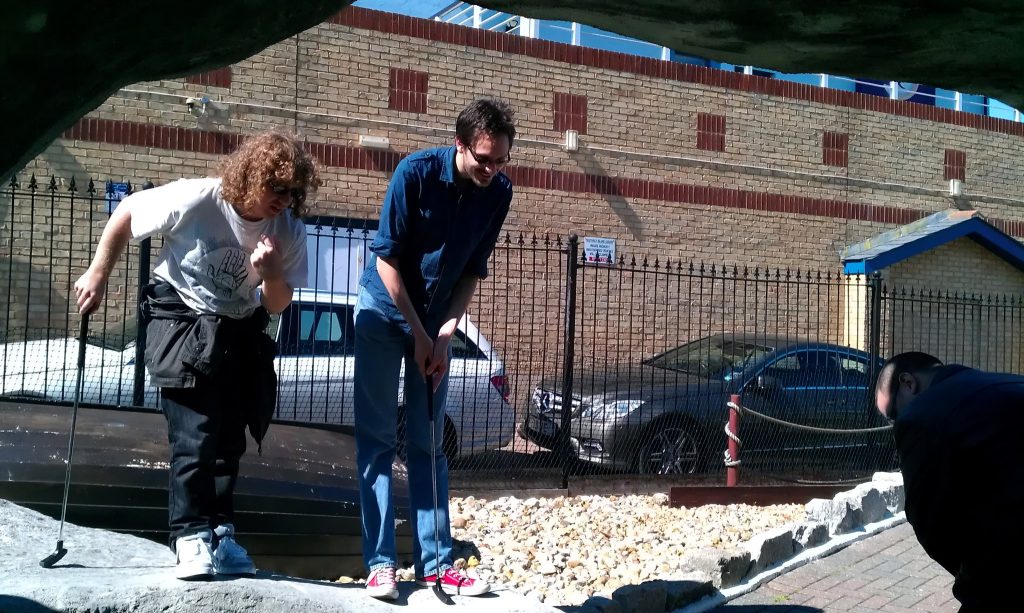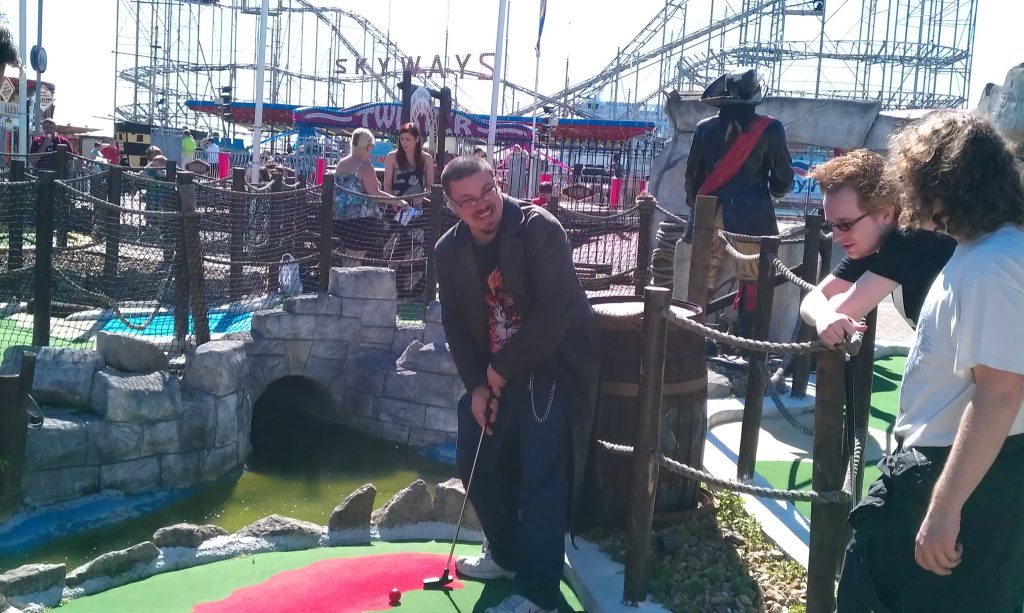 After we did mostly everything in and around the pier we then decided to head back to the house of Titans Creed, where we had a barbecue, epic tunes, Kinect and Sonic Free Riders, Sonic 06 (do not ask why we played 06), if you're friends with Dreadknux and Sonic Yoda on Facebook, there should be videos going up on their profiles soon maybe. and seeing the look on Nemain's face when we gave her an Akhmin plushy – yes Nemain has now got a custom Akhmin plush.
Then Sunday came along and we all went to a place called Southsea Castle where we saw many fascinating and historic items (and also finding out that it has never seen the face of battle, which is kinda good I guess…) Also we stuck our beloved king AAUK in the stocks just for being too damn awesome. Serves him right.
After that we then headed over to the local cafe where we had a spot of tea and some breakfast. And then it was time for people to depart there separate ways but with smiles on their faces and happy memories.
Titans Creed Edit: Alohas. I did do a post over on Emerald Coast, which kinda summarises things, but it was a truly amazing weekend, where people were just able to chill out, relax all cool, shoot some B-ball from outside of the school (or not ;)). But, in all honesty, it was brilliant, everyone had a fantastic time, and let their hair down without any need or worries about any upcoming events or the similar. Just a good bunch of friends relaxing.
All in all it was a really fantastic weekend and everyone very much enjoyed themselves, and here's looking forward to the next exciting Sonic Southern Meetup.