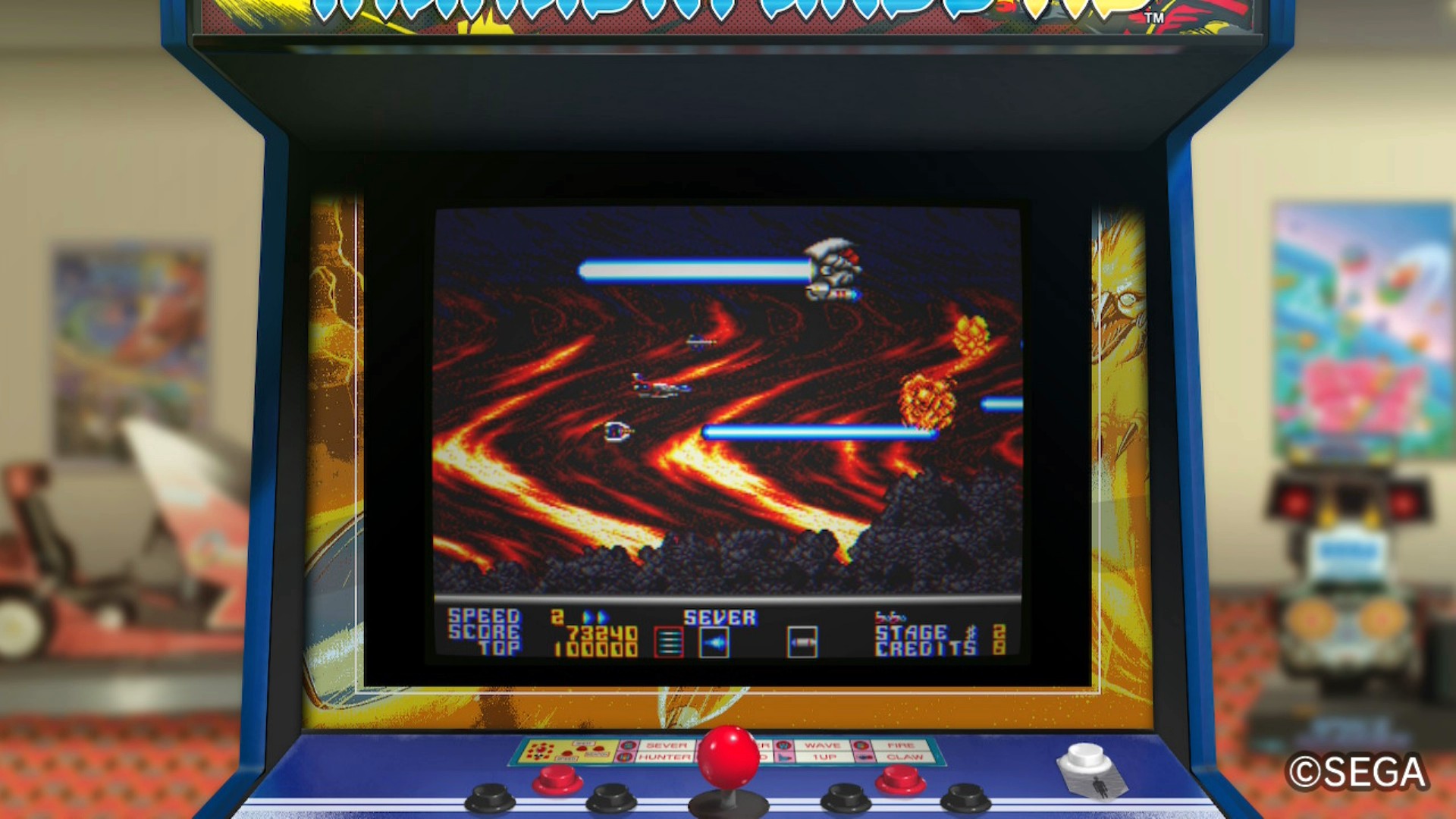 Review: SEGA Ages Thunder Force AC
A fear of horizontal shooters ("shmups") was instilled within me from an early age. Friends of mine owned Gradius III for the Super Nintendo, and from the moment I saw that game, I knew I'd hate it. I saw exactly how difficult it was, and that was it. Two years later, I found a copy of Gradius III on sale and bought it anyway.
This isn't some grand tale of redemption, but it does explain my relationship to shmups. I still hated Gradius III. Not because it was a bad game, definitely not. Gradius III is one of the landmarks of the shmup genre. But it taught me what these games are, and it taught me to fear them. Though I could respect the art and music of Gradius III from a distance, put a controller in my hands and I'd be tempted to snap it in half.
Though the Super Nintendo had shooters, it did not have nearly as many as the SEGA Genesis. SEGA got games like Gaiares, M.U.S.H.A., Sol-Deace, Biohazard Battle, Sub-Terrania, and yes, even the legendary Zero Wing. But sitting atop them all was Thunder Force, the most prolific shooter franchise on the Genesis. Thunder Force was not completely exclusive to the SEGA Genesis, appearing on the Japanese Sharp computer systems in Japan, and briefly, even the Super Nintendo. But it definitely felt the most at home on the Genesis, with its higher-resolution output and faster processor.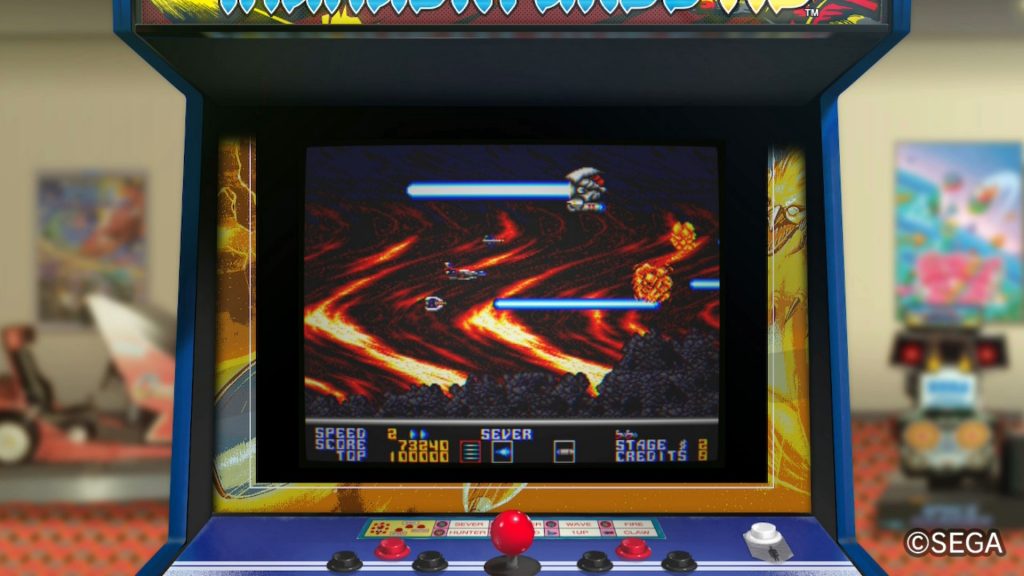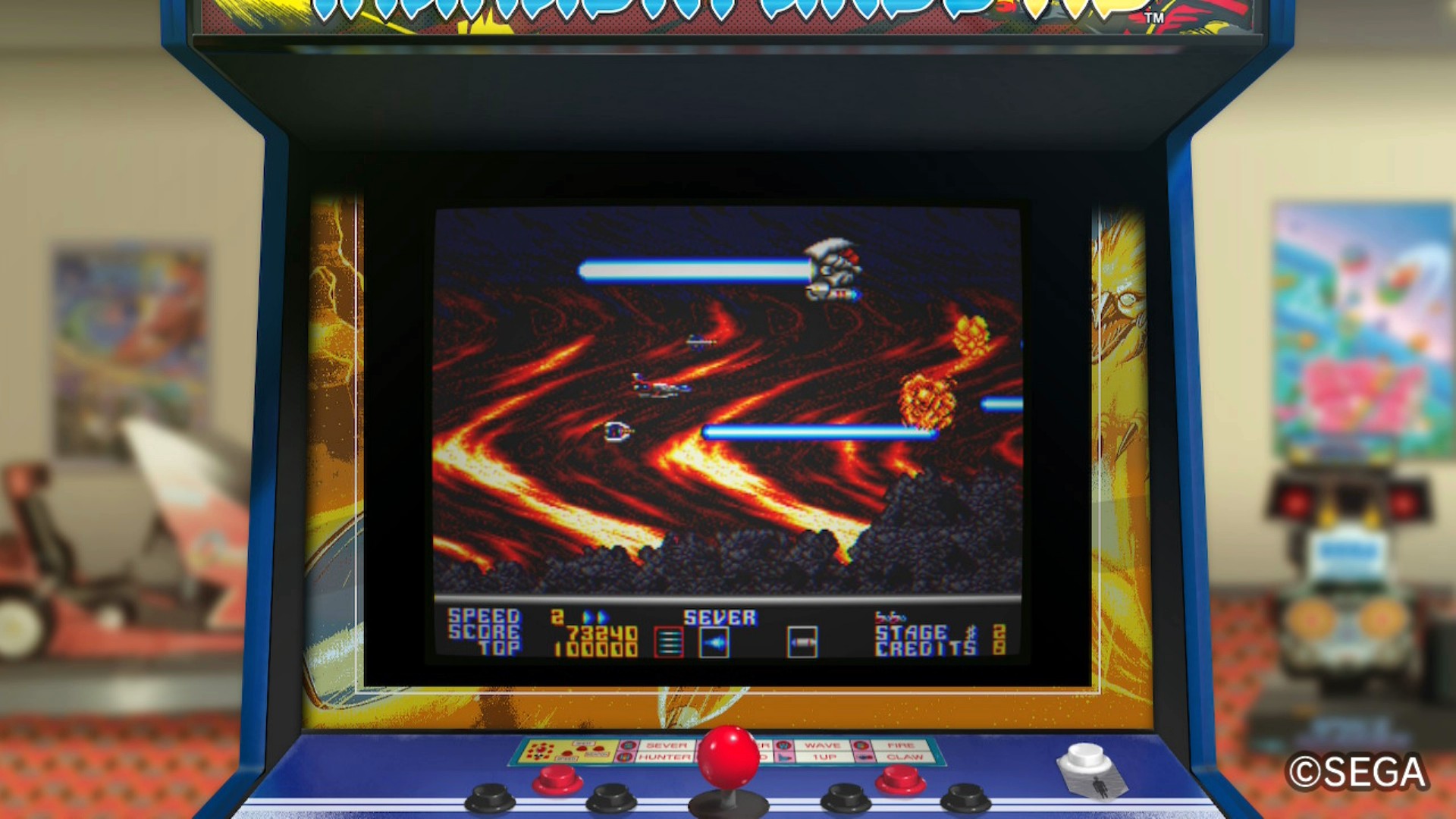 Of the Thunder Force series, Thunder Force III has always been given special attention, receiving the aforementioned Super Nintendo port as well as making the jump from home consoles to the arcade. The arcade version of Thunder Force III (now called Thunder Force AC) plays very similarly to the SEGA Genesis release, though certain elements have been reworked, including two stages near the end of the game being replaced with callbacks to Thunder Force II.
Don't mistake me for a closet Thunder Force fan. I merely think that, when it comes to retro releases, having a little context for the era helps one appreciate things a little more, so I try to do a little bit of research and figure out a game's origins, while also explaining how I've felt about these sorts of games in the past.
I am also, in general, running out of things to say about these SEGA Ages releases. That's not to say they are unwelcome, but if you've seen the other ones, it should be obvious what this one contains: an excellent conversion, on par with some of the best in the business. Options include the fun novelty of playing in a virtual arcade cabinet, a handful of other border and filter options, online leaderboards and very accurate emulation.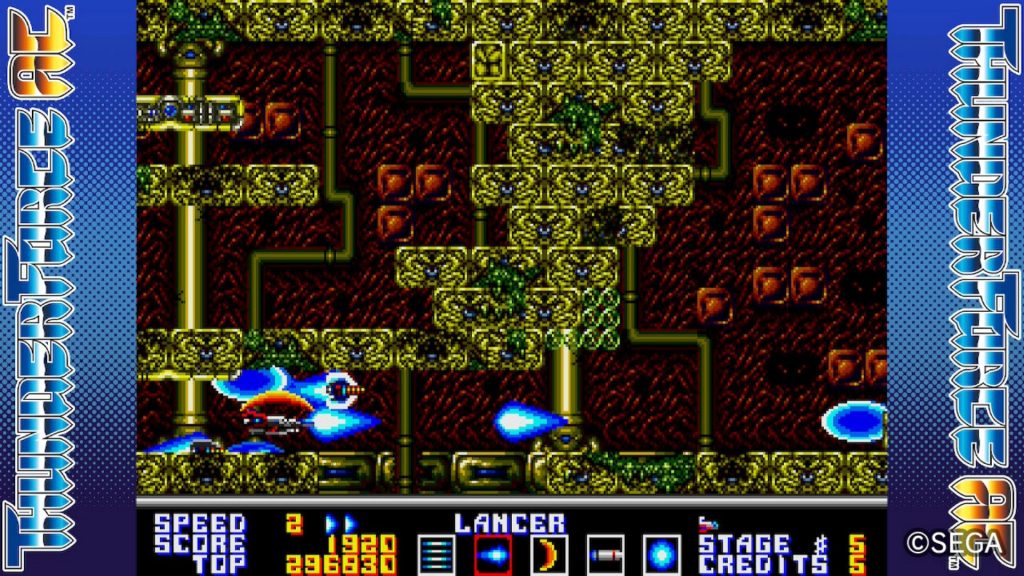 All SEGA Ages games come with a brand new bonus mode, and in the case of Thunder Force AC, we get a new "Kids Mode" — a life saver for someone like me, this mode gives you 9 credits to clear the game and changes the rules so you no longer lose your weapon upgrades upon death. If that still doesn't give you a fighting chance, you can also crank the difficulty down to "easy" mode, reducing enemy health significantly. In what is effectively The Ultimate Baby Mode, even I managed to finish Thunder Force AC with minimal trouble.
This version of Thunder Force AC also comes with the ability to unlock and select extra ship types ported over from Thunder Force IV. This includes weapons, too, so if you're a fan of, say, the Blade shot or the Freeway gun from TF4, those are available once you unlock the Rynex ship type. Even if I'm not that familiar with the Thunder Force franchise, this feels like a really fun extra, and I have to admit, the Thunder Force IV weapons have a much punchier feel to them.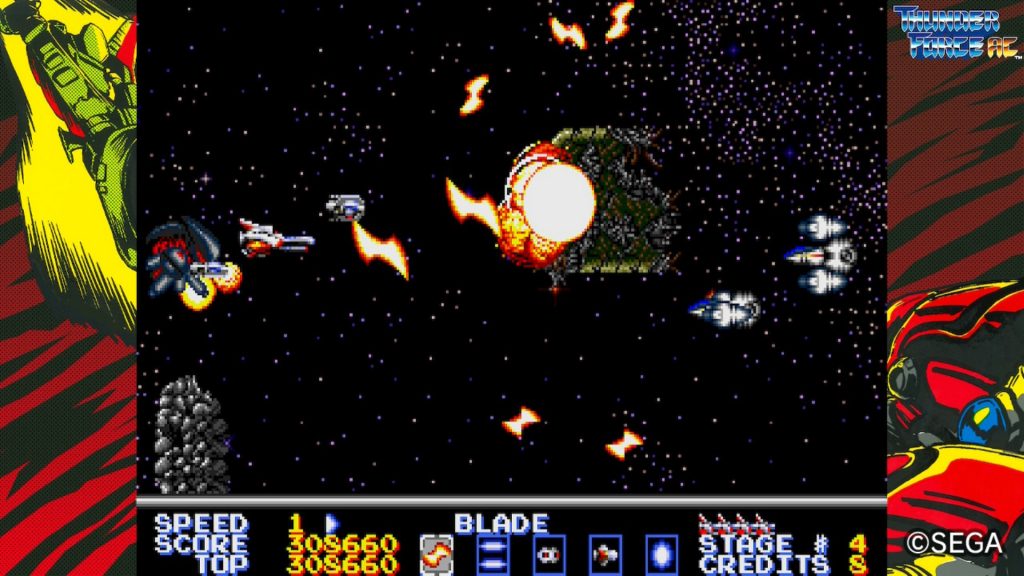 As for the actual game itself, it's a pretty standard shmup. Controls seem nice and responsive, and I appreciate the ability to freely adjust movement speed. Graphics seem decent for the era, with lots of large bosses capping off the end of each level. Levels themselves are decently varied, with a wide array of enemies to shoot down and patterns to avoid. This is the sort of game where it's completely fine, but it's not going to blow your socks off or show you anything you haven't seen before. Just a nice, solid, middle-of-the road horizontal shooter.
The thing is, there's already a growing list of shooters releasing on the Switch, with classics like Ikaruga, Gunbird, Darius, and even more modern titles like Satazius and Super Hydorah. If you wanted to, you could even just play SEGA Ages Thunder Force IV (aka Lightening Force). Perhaps this is my bias against the genre showing, but aren't there better games to give the SEGA Ages treatment? I know there are those working for M2 that love shmups like this, but this feels a bit indulgent, and after G-LOC Air Battle failed to excite, I'm starting to look at these games in a different way.
There's nothing to really complain about with Thunder Force AC, but just the same, I don't know if there's enough in this game to set it apart from every other shooter on the market. For fans of this game, this version is about as good as it will probably ever get, but for everyone else, it may be a better idea to shop around for other shmups first.
This review was originally written by the author for TSSZ News, with review code provided by SEGA.