"The Quartercenturymass Experiment" (TDL #198)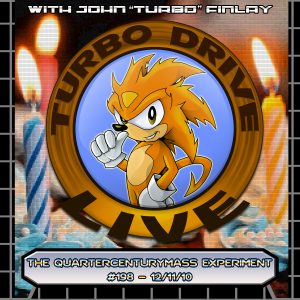 The weather's not been good ("Scotland – what do you expect?") but Turbo's cheery as he's celebrating his 25th birthday and it's been a busy day. In fact Sonic Colours has launched this very day in the UK – nice of SEGA to arrange that into their release schedule.
Elsewhere there's a serious "Ninten-fail" to be upset about, Sonic Free Riders would be fine if it wasn't for the Kinect and will Turbo fall in battle to a plague of Time Bots?
Podcast: Play in new window | Download