"Someone Call For A Locksmith" (TDL #206)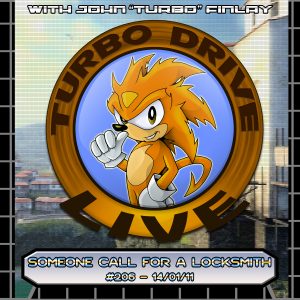 After a "slow, sluggish and dull" news week on the Sonic front, which is perhaps unsurprising considering the date. Still, there's Dreamcast games to enjoy soon thanks to the Dreamcast Collection – and now Steam as well.
But Turbo's more immediate issue is that he's found himself locked out of the chatroom. Which is somewhat ironic, as keys are what's frustrating him in Team Fortress 2 at the moment, too.
Podcast: Play in new window | Download