Saturday Night SEGA – Episode 58 (#GC013)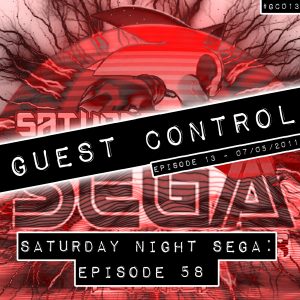 Things don't go quite as planned during an on air decision to Skype in "The Zombie Crew", a.k.a the Call of Duty Zombies loving members of Emerald Coast/Sonic Wrecks . Things would be fine, but there's been a couple of drinks had since they began their little get together and that means trouble – for Gavvie. With plenty of music from the likes of Guardian Heroes and Valkyria Chronicles III, Urtheart joins Gavvie for chat – and tries to keep ShadowFox, TallGuy-91 (TheBritishAndy), Nemain (Akhmin) and Titans Creed in some vague order.
For more episodes of Saturday Night SEGA head to RadioSEGA.net.
Podcast: Play in new window | Download
Subscribe to
Radio Redux - Guest Control
Or subscribe with your favorite app by using the address below