"That. Damn. Screwdriver.": Hell In A Cell 2018 Review (LMKO #019)
A year after they did the first LMKO on Hell In A Cell, Pete, Kevin and Turbo are here to discuss the 2008 edition. One that had a surprising amount of brutality. Becky wins. Drew McIntyre is a bad ass. Randy Orton produces a screwdriver for the most horrific sight in WWE for years, Ronda Rousey gets praise, the main event gets derision and Kevin's still got issues with the qualty of Charlotte's wrestling. BUT WHO CARES?! BECKY WINS!
Featuring discussion on:
WWE Universal Championship — Roman Reigns (c) vs. Braun Strowman (Hell in a Cell Match)
WWE Championship — AJ Styles (c) vs. Samoa Joe
SmackDown Women's Championship — Charlotte Flair (c) vs. Becky Lynch
Raw Women's Championship — Ronda Rousey (c) vs. Alexa Bliss
Jeff Hardy vs. Randy Orton (Hell in a Cell Match)
Daniel Bryan & Brie Bella vs. The Miz & Maryse
Raw Tag Team Championship — Dolph Ziggler & Drew McIntyre (c) vs. Seth Rollins & Dean Ambrose
SmackDown Tag Team Championship — New Day (c) vs. Rusev Day (Kickoff Show)
Podcast: Play in new window | Download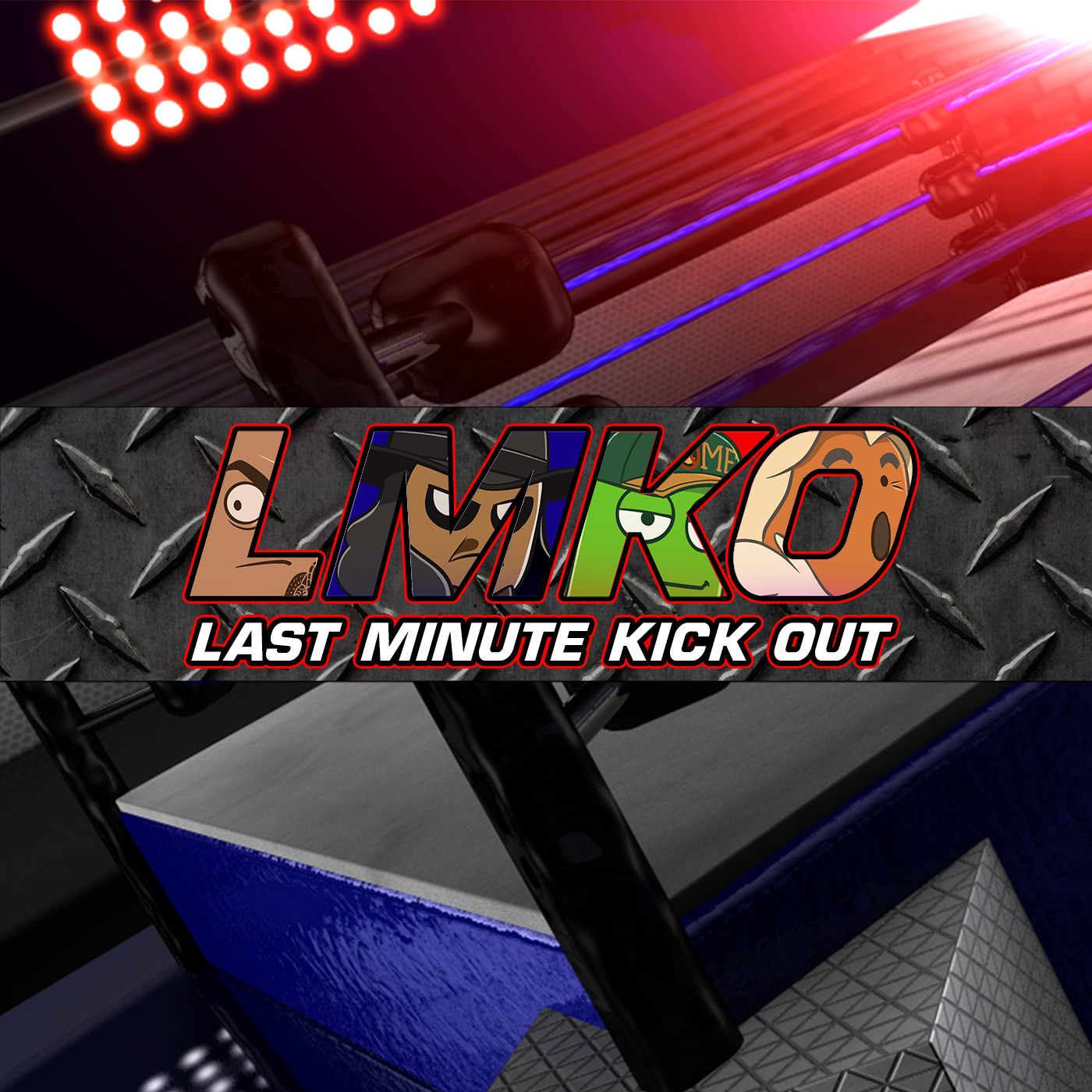 Last Minute Kick Out
Last Minute Continue
A trio of bearded Brits wax lyrical about the latest wrestling PPVs.
__
Find Last Minute Kick Out on iTunes here: https://tinyurl.com/lastminko
And be sure to follow us on our other channels as well.
Twitch ► https://www.twitch.tv/lastminutecontinue
Twitter ► https://twitter.com/lastmincontinue
Facebook ► https://facebook.com/LastMinuteContinue
Discord ► http://discord.gg/jFS94t8
Pete's Channel ► http://youtube.com/user/ProjectPhoenix
Pete's Twitter ► http://twitter.com/TitansCreed
Turbo's Channel ► http://twitch.tv/turbodrivelive
Turbo's Twitter ► twitter.com/TURBOXLR
If you enjoyed and would like to donate to help us get new things to entertain you, you can do so here: https://streamlabs.com/lastminutecontinue/
Check out our YouTube channel for many more Let's Plays, unboxings and other video content!