"SkippySlam": WWE Super Show-Down 2018 Review (LMKO #020)
Another Network Special? Sure why not, Australia gets the nod this time around but will it be any good or suffer from card fatigue? Speaking of fatigue. The Undertaker vs Triple H is on the card. Pete, Turbo (whose microphone is VERY loud for some reason) and Kevin give their thoughts on what Kevin terms "SkippySlam".
Covering:
Undertaker vs. Triple H
The Shield (Rollins, Reigns, Ambrose) vs. 'The Dogs of War' (Strowman, Ziggler, McIntyre)
AJ Styles (c) vs. Samoa Joe (WWE Championship)
Ronda Rousey & The Bella Twins vs. The Riott Squad
Becky Lynch (c) vs. Charlotte Flair (SmackDown Women's Championship)
John Cena & Bobby Lashley vs. Kevin Owens & Elias
Daniel Bryan vs. The Miz
The New Day (c) vs. The Bar (SmackDown Tag Team Championship)
Asuka & Naomi vs. The IIconics
Cedric Alexander (c) vs. Buddy Murphy (Cruiserweight Championship)
Podcast: Play in new window | Download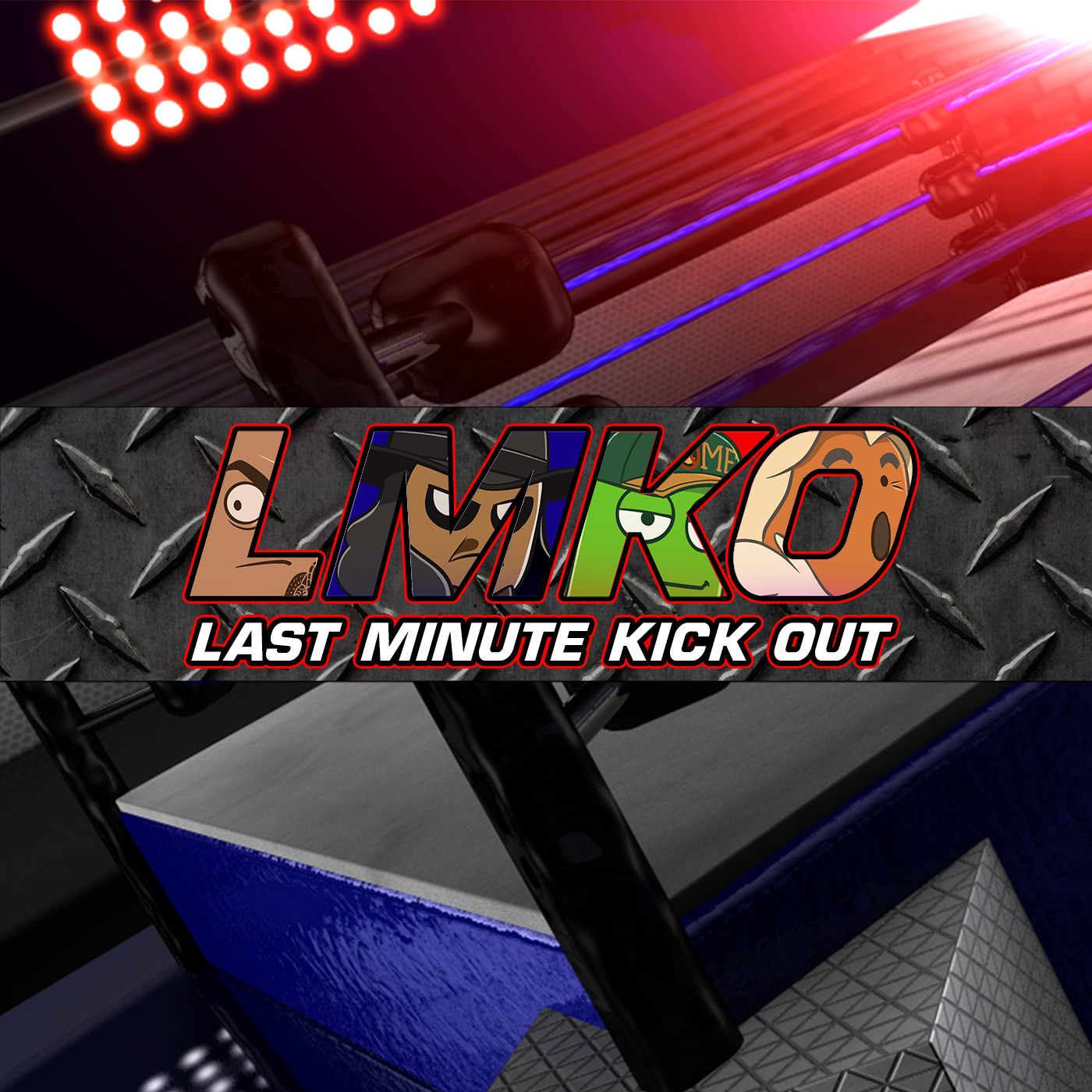 Last Minute Kick Out
Last Minute Continue
A trio of bearded Brits wax lyrical about the latest wrestling PPVs.
__
Find Last Minute Kick Out on iTunes here: https://tinyurl.com/lastminko
And be sure to follow us on our other channels as well.
Twitch ► https://www.twitch.tv/lastminutecontinue
Twitter ► https://twitter.com/lastmincontinue
Facebook ► https://facebook.com/LastMinuteContinue
Discord ► http://discord.gg/jFS94t8
Pete's Channel ► http://youtube.com/user/ProjectPhoenix
Pete's Twitter ► http://twitter.com/TitansCreed
Turbo's Channel ► http://twitch.tv/turbodrivelive
Turbo's Twitter ► twitter.com/TURBOXLR
If you enjoyed and would like to donate to help us get new things to entertain you, you can do so here: https://streamlabs.com/lastminutecontinue/
Check out our YouTube channel for many more Let's Plays, unboxings and other video content!