"Ain't No Cure For The Summerslam Blues": WWE Summerslam 2018 Review – Pt 2 (LMKO #018)
Pete, Kevin and Turbo finish off their discussions about WWE Summerslam 2018′ with the final hour and a half's worth of matches. Including a great bout between The Miz and Daniel Bryan… unfortunately it all went rather downhill from there. Pete wonders how Randy Orton can make even doing nothing boring. Kevin explains why they've missed a trick in putting Reigns with Paul Heyman – and just what does "Ravishing John Finlay" on his tights? There's plenty of wrestling related laughs in the next come in the next hour.
Featuring:
Daniel Bryan vs. The Miz
United States Championship – Shinsuke Nakamura vs. Jeff Hardy
Finn Balor vs. Baron Corbin
Raw Women's Championship – Alexa Bliss (c) vs. Ronda Rousey
Universal Championship – Brock Lesnar (c) vs. Roman Reigns
Podcast: Play in new window | Download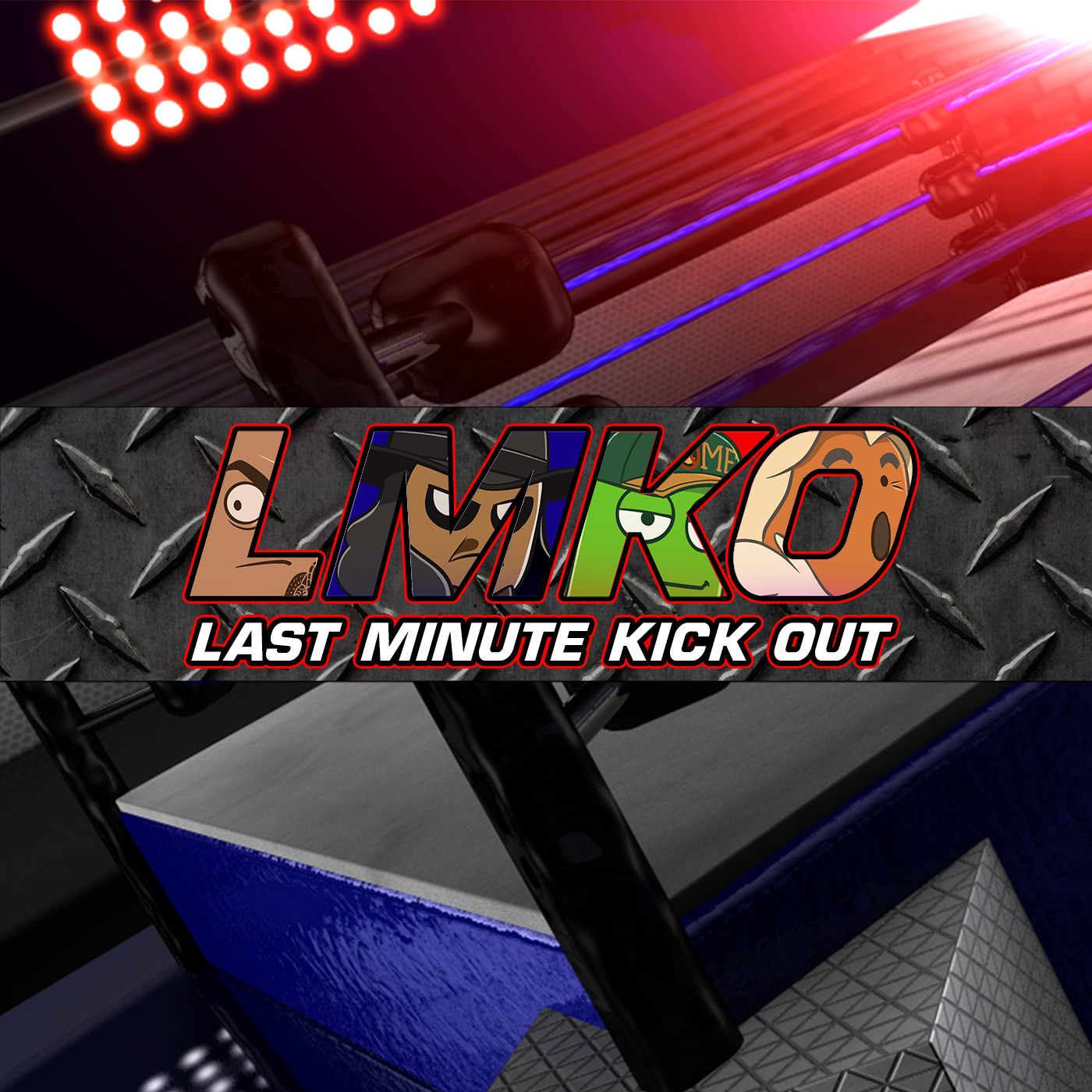 Last Minute Kick Out
Last Minute Continue
A trio of bearded Brits wax lyrical about the latest wrestling PPVs.
__
Find Last Minute Kick Out on iTunes here: https://tinyurl.com/lastminko
And be sure to follow us on our other channels as well.
Twitch ► https://www.twitch.tv/lastminutecontinue
Twitter ► https://twitter.com/lastmincontinue
Facebook ► https://facebook.com/LastMinuteContinue
Discord ► http://discord.gg/jFS94t8
Pete's Channel ► http://youtube.com/user/ProjectPhoenix
Pete's Twitter ► http://twitter.com/TitansCreed
Turbo's Channel ► http://twitch.tv/turbodrivelive
Turbo's Twitter ► twitter.com/TURBOXLR
If you enjoyed and would like to donate to help us get new things to entertain you, you can do so here: https://streamlabs.com/lastminutecontinue/
Check out our YouTube channel for many more Let's Plays, unboxings and other video content!