"All Against Adversity": AEW x NJPW Forbidden Door 2022 Review (LMKO #081)
It was long. It was problematic. It was cursed. It was enjoyable.
All Elite Wrestling does battle with New Japan Pro Wrestling in the first ever Last Man Standing Pay Per View.
00:00:00 – Unforbidden Intros
00:03:00 – An Ode To Kevin Kelly (The Buy-In)
00:10:48 – Bask In His Testicular Glory (The Buy-In)
00:15:00 – Run, Ass Boys, Run (The Buy-In)
00:18:14 – For The Love Of Red Shoes (J.A.S. vs Kingston/Yuta/Umino)
00:25:43 – The Star Men (Tag Team Triple Threat)
00:31:42 – Everyone Hates PAC & AEW's Akuma (All Atlantic Championship)
00:42:35 – Sting's Nipples feat. PWG (Bullet Club vs Dudes With Attitudes)
00:51:40 – Storm: Love & Thunder Rosa (AEW Women's Championship)
00:58:58 – Armchair Booking: THE WIZARD OF GOLD!
01:04:01 – Osprey vs Orange-ochet
01:09:15 – Claudio Castagnoli Tries To Erase A Man's Face
01:16:50 – Too Many Toys In The Toybox (IWGP Championship)
01:24:53 – Ace In A Hole (AEW Interim Championship)
01:29:16 – Forbidden Door II: Tokyo Dome?
01:34:35 – Scores
#AEW #NJPW #wrestling
Podcast: Play in new window | Download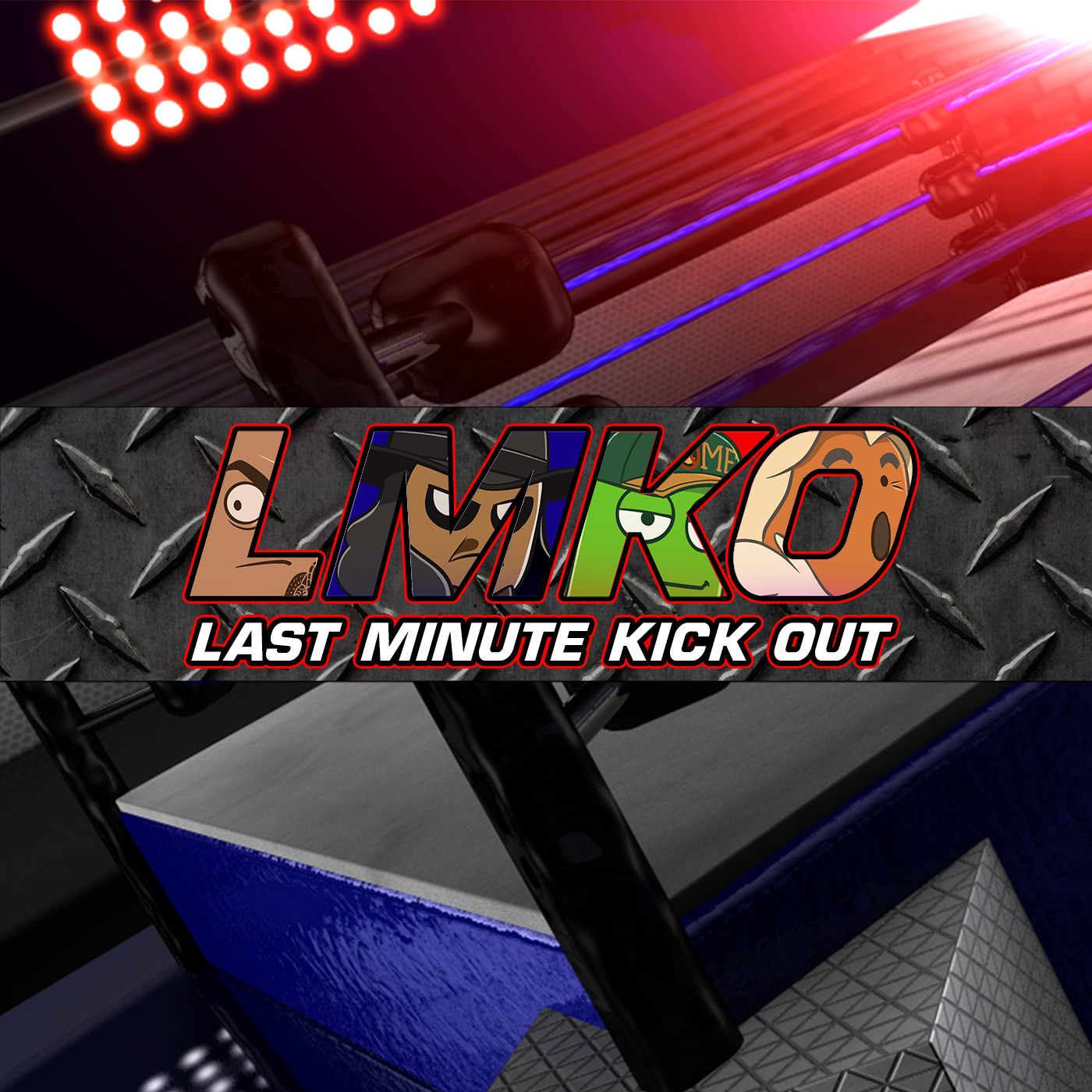 Last Minute Kick Out
Last Minute Continue
A trio of bearded Brits wax lyrical about the latest wrestling PPVs.
__
Find Last Minute Kick Out on iTunes here: https://tinyurl.com/lastminko
And be sure to follow us on our other channels as well.
Twitter ► https://twitter.com/facesinperil
Discord ► http://discord.gg/jFS94t8
Facebook ► https://facebook.com/LastMinuteContinue
Twitch ► https://www.twitch.tv/lastminutecontinue
Pete's Channel ► http://youtube.com/user/ProjectPhoenix
Pete's Twitter ► http://twitter.com/TitansCreed
Turbo's Channel ► http://twitch.tv/turbodrivelive
Turbo's Twitter ► http://twitter.com/TURBOXLR
If you enjoyed and would like to donate to help us get new things to entertain you, you can do so here: https://streamlabs.com/lastminutecontinue/
Check out our main YouTube channel (https://www.youtube.com/c/lastminutecontinue) for Let's Plays, unboxings and other video content!