"A Tale Of Swords & Flat Pack Furniture" (LMCC #076)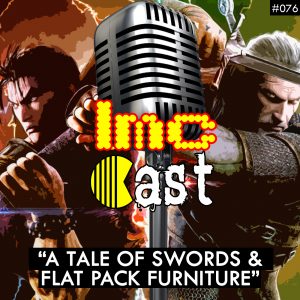 Another week, another game. The crew are starting up another round of Machi Koro, and ready to start talking about… IKEA furniture? And why is one among their number breaking them?
Once they regain their senses, they huddle round The Random Genius as he's been playing an assortment of relaxing games, from driving in Forza Horizon 5 and taking photos in New Pokémon Snap to Soul Calibur?
Track list:
Featuring the following tracks:
Forza Horizon 5 – Exclusive Metrik [Route 174]
New Pokémon Snap – Results Theme
Soul Calibur VI – Hunt or Be Hunted [SCVI Reprise]
Podcast: Play in new window | Download
Subscribe to
LMC Cast
Or subscribe with your favorite app by using the address below