"A Lust For Greed" (LMCC #068)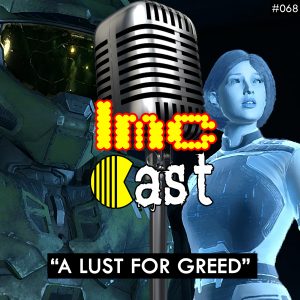 Into the fourth stretch of their Incan Gold session and the crew aren't too pleased that Vanato's turned things upside down with his luck. Or perhaps it's his greed, and it'll come back to bite him in the form of cursed gold?
Regardless, it's now a race to stop him steam rolling through the temples for the gold. After these next two temples, ShadowFox runs down a list of the main things he's been watching, from Inside Job, to the Sonic Movie from 2020, before he talks about Halo Infinite.
Featuring the following tracks:
JoJo's Bizarre Adventure: Stone Ocean – Stone Ocean (Full Version)
Halo Infinite – The Road
Sonic the Hedgehog 2 (8-Bit) – Under Ground Zone Re-Imagined [Ft. Tee Lopes] (Sonic Sessions)
Podcast: Play in new window | Download
Subscribe to
LMC Cast
Or subscribe with your favorite app by using the address below