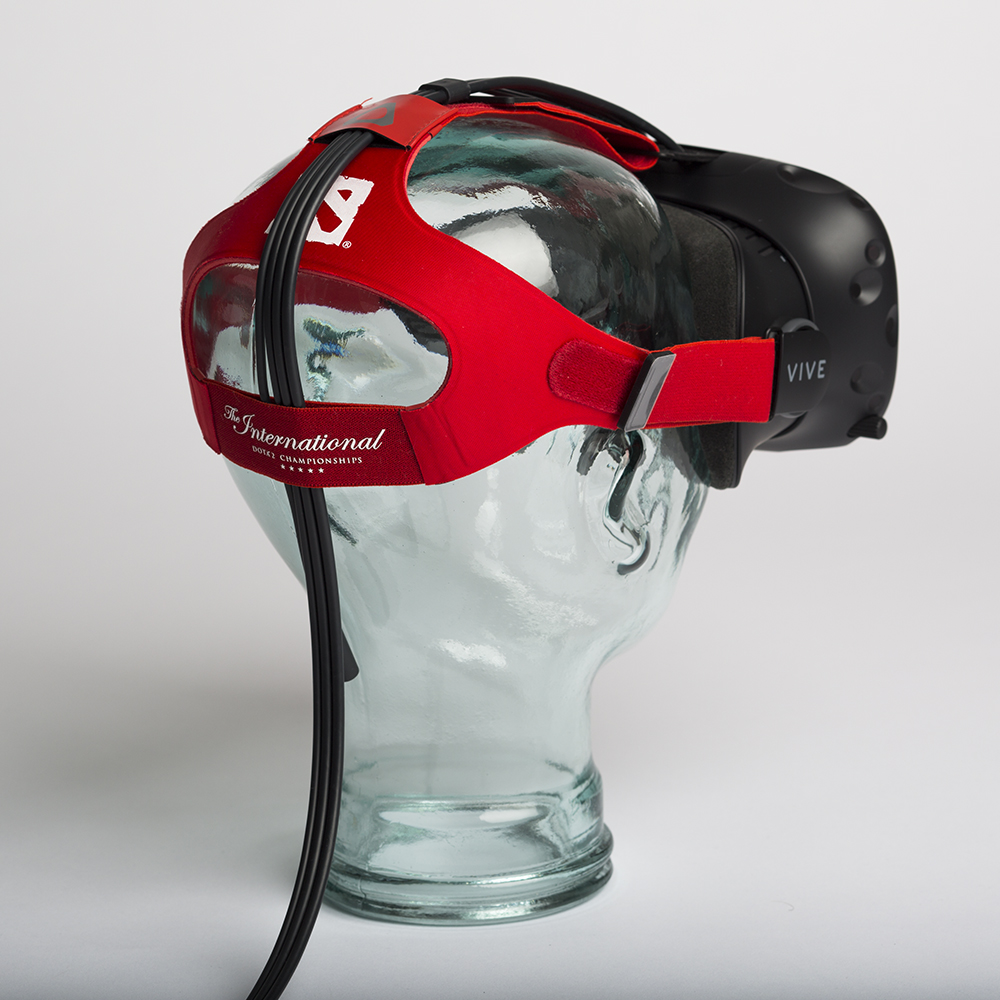 Valve Reveals 'Special Edition' HTC Vive For Dota 2's The International 2016
For Valve one of their biggest ongoing successes is not virtual reality (VR) related – or at least not entirely VR related. As developers of Dota 2, the free-to-play multiplayer online battle arena (MOBA) video game and one of the biggest games online, the company is preparing for the imminent opening of their annual Dota 2 eSports tournament known as The International. The 2016 event, aka TI6, is scheduled to begin August 3rd with the finals being contested over Friday August 12th and Saturday August the 13th.
Earlier this year Valve revealed a Dota 2 Spectator Mode for the HTC Vive head-mounted display (HMD) as part of a video showcasing the SteamVR Dashboard, Game Theater mode and DOTA 2's spectator mode in action. Now, with The International around the corner, it seems that Valve are hoping big Dota 2 fans will take the leap into VR by releasing a 'special edition' version of the HTC Vive.
Priced at $800 (USD), the TI6 Vive – mistakenly called the "HTC Vibe" in the url – can be found in the Home & Office section of the event's 'Secret Shop'. Whilst not officially open yet, the Secret Shop can still be browsed and attendees will soon be able to place pre-orders for items there according to the message on the homepage. As you can see from the pictures below, the differences are obvious and purely cosmetic. Bringing a red TI6 branded strap to the HMD. It is however an interesting indicator of how Valve might seek to provide more custom 'branded' HTC Vive HMDs for franchises and events in the future. It also potentially opens the door to purchasing game branded accessories, such as straps, for existing HTC Vive units.
This post was originally written by the author for VRFocus.