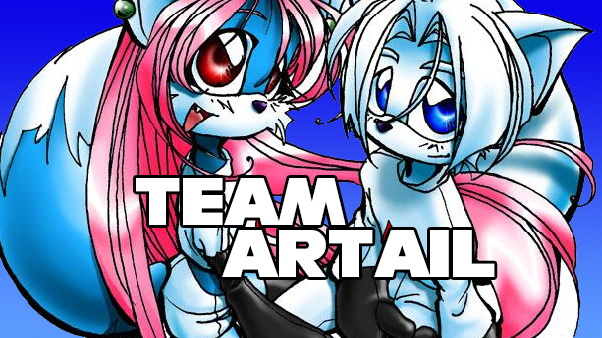 Team Artail: An Eye for an Eye
Artie has brought back the profiles; here's why:
Yeah, the profiles are back up, mostly because I was tired of getting email and stuff like this:
YOU JERK!!!!!!!!!
YOU TOOK DOWN THE PROFILES PAGE, YOU MAY HAVE JUST LOST YOURSELF A CUSTOMER
HOW ABOUT YOU MAKE A SEPARATE WEBSITE FOR THE PROFILES?
Yeah, that's an actual email I got. Well, anyway, although they're back up, don't expect them to be updated anytime soon, or at all. I know a lot of you have wanted me to do stuff to your characters, but I just can't get the time to do it. Either I get flamed for having the profiles up, or I get flamed for having them down, so I'm just keeping them up. I dunno if I'll ever update them again.
However, what he didn't tell you is that his message board is gone. In place is this message:
I've decided to just take down the message board. With all the insulting, flaming, cussing and what not, it's just not appropriate for this site, and nothing I can do will stop the jerks out there (who shall remain nameless) from coming back and doing it again… So as of now the board is gone and I don't have any intentions of putting it back up. I'm not laying blame on anyone in particular for this, but I'm sure anyone involved pretty much knows who the troublemakers were. Sorry to those of you who could actually carry on nice clean conversations. If you would still like to chat, I recommend checking out IRC and coming to our channel on EFnet, #artail. Visit the #artail page on this site for more info. Also note, it's easy to ban annoying people on IRC, so watch it there.

This post was originally written for TSSZ News.