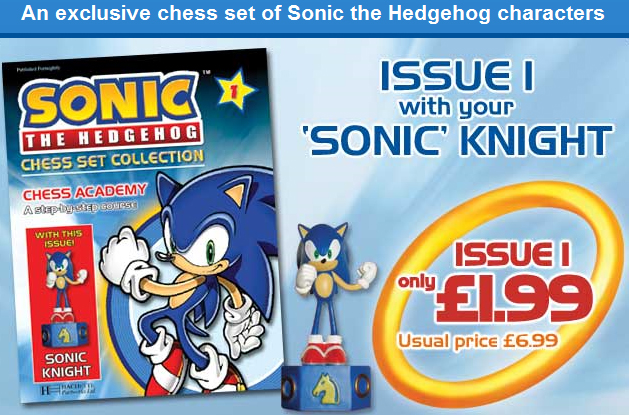 Stalemate Proves Endgame For UK Sonic Chess Magazine
News from merch-machine T-Bird who initially broke the story we reported on back in March, of the UK Sonic chess magazine.
He reports that the magazine, which seemingly never even made it to print now never will after STC-O head Stiv was the first to receive a letter in the post informing him his subscription would not be forthcoming:
Unfortunately, due to circumstances beyond our control, we have had to cease publication of Sonic the Hedgehog Chess Set Collection. As we are unable to complete the series at this time, we would like to apologise by enclosing a LED keyring free of charge. We apologise for any inconvenience caused.
What "circumstances" these are that led Hachette Partworks Ltd to not follow through on the fortnightly publication are of course open for discussion – but likely options could be they either did not get enough interest or alternatively the exceeded the boundaries of either their licencing agreement or someone elses. Remember there was already a Sonic Chess Set about.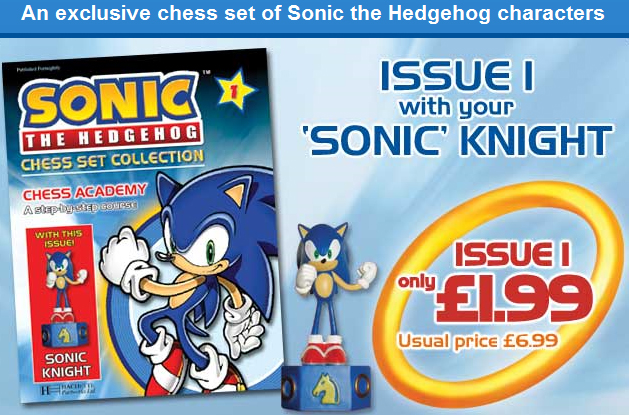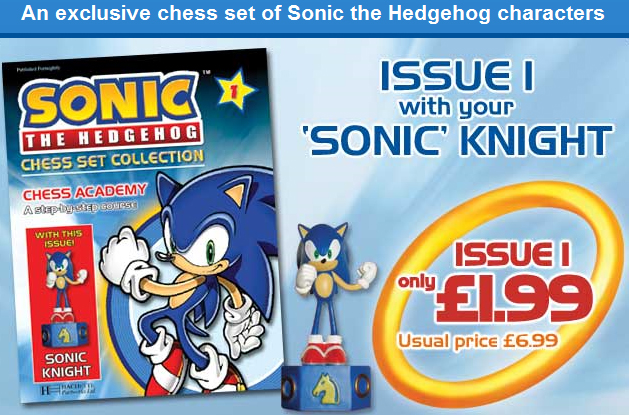 The news has gone down with mostly disappointment with fans although a fair few are none too impressed by Hachette's customer service. SSMB's Hogfather said the following:
I subscribed, I never received a welcome letter. I never received a reply back to any of my emails to their customer service. I never recieved any information from them regarding my subscription.

Then today I got a scrumpled up letter telling me it was cancelled.

However, the good news is that I finally have a subscription number… so… yay? Oh and an LED keyring… yay?
If we hear anything else we'll let you guys know.
[Via: The Sonic Stadium]
Everyone else used checkmate for their headlines, consider us slightly more creative I guess.- AAUK