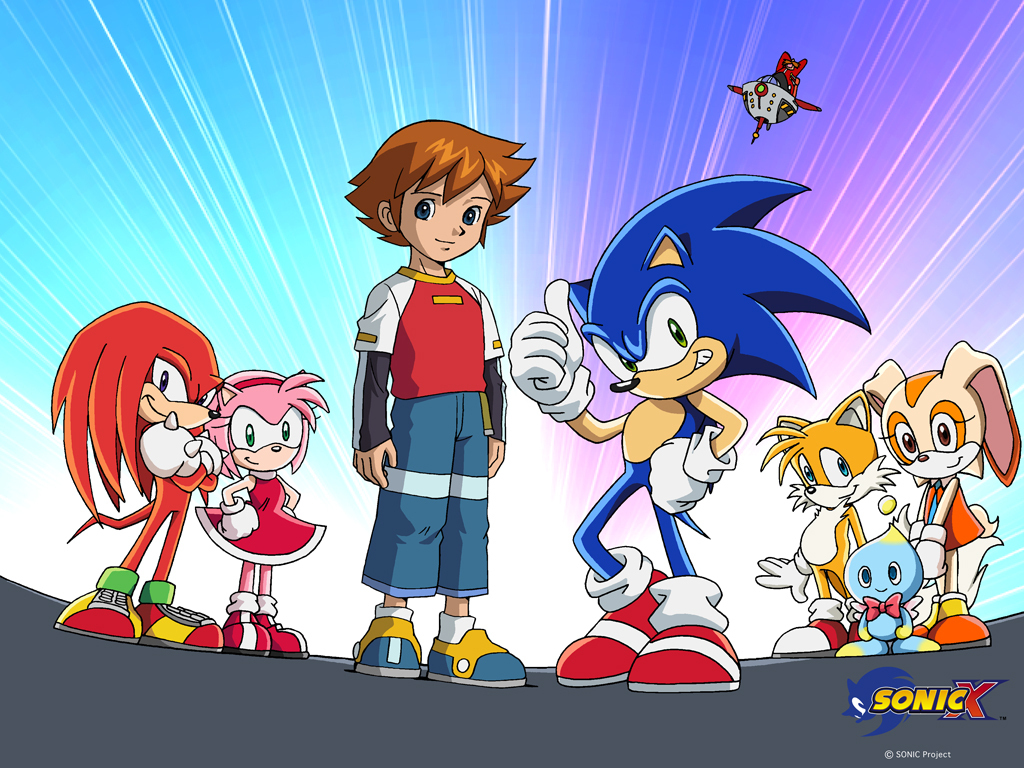 Sonic X speeds on to Netflix. Well, most of it does…
December started off with a small present for Sonic The Hedgehog fans that use Netflix, as the Blue Blur's early 2000 animated adventures came to the platform in both the US, UK and other regions.
Sonic X is, in terms of episodes, the second longest running animated series only surpassed in recent years by comedic short-form series Sonic Boom and took the action away from "Sonic's world" (no seriously, that was what it was officially called) to Earth thanks to an errant and mass-scale chaos control reaction. Teleporting everyone to Earth in another dimension. Episodes featured Sonic and co trying to fit in to this new world, though initially trying to remain a secret, with the aid of young boy Chris Thorndyke as well as fending off Dr. Eggman and making new friends and enemies.
The episodes listed on Netflix do not include the later third season involving plant girl (and Tails' doomed love interest) Cosmo, cyborg race the Metarex and the gang's adventures in space. Choosing instead to cut up the first 52 episodes into four 'seasons': "New World Saga", "Chaos Emerald Saga", "Chaos & Shadow Sagas" and "Egg Moon & Emerl & Homebound Sagas". Episode titles are also missing, instead just being listed by number – so if you had an episode you wanted to watch you may need to do a bit of homework first.
For fans of the Japanese dub sadly that isn't an option either, as it uses the US/4Kids cut unlike Hulu which has multiple versions. This version does have dubs for German, Spanish, Italian and Brazilian Portuguese as well as subtitles in additional languages.
It's unsure for how long Sonic X will remain on the Netflix or whether the later season will eventually be added. The first season of Sonic Boom is also on Netflix at present whilst Sonic Underground has previously appeared on the platform but left it several months ago. Episodes from across all three seasons of the show are also available officially on TMS ENTERTAINMENT's YouTube channel.