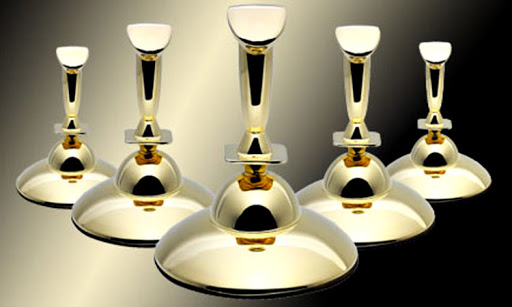 Sonic Generations Up For Two Golden Joysticks
The good old blue blur has received not one, but two nominations at this year's Golden Joystick awards! The prestigious gaming awards event has revealed the line up of nominees, and amongst it's ranks, Sonic appears twice! Or… four times, if you count Classic Sonic. My head hurts.
Anyhow! Sonic Generations is up for Best Action/Adventure Game, against the likes of Assassin's Creed Revelations, Batman Arkham City, and Saint's Row 3-so some pretty darn large competition! Also, City Escape's Generations make-over has been nominated for the Top Gaming Moment award, against the likes of Modern Warfare 3's "Turbulence" plane crash, Skyward Sword's "Sand Sea," and "The Ending" of Batman Arkham City.
So Sonic has his work cut out for him to take on these games! But hey, there's a chance-and it's a chance to can help increase if you vote! Voters must be at least 16 years of age, so ironically I'm exempt from it-how unfortunate. But if you're at least 16, why not help SEGA take home an award they deserve after finally making another classic, after years of… mediocre games?
You can vote for Best Action/Adventure Game here , and Top Gaming Moment here.
Good luck SEGA-looking at the competition, you just might need it!