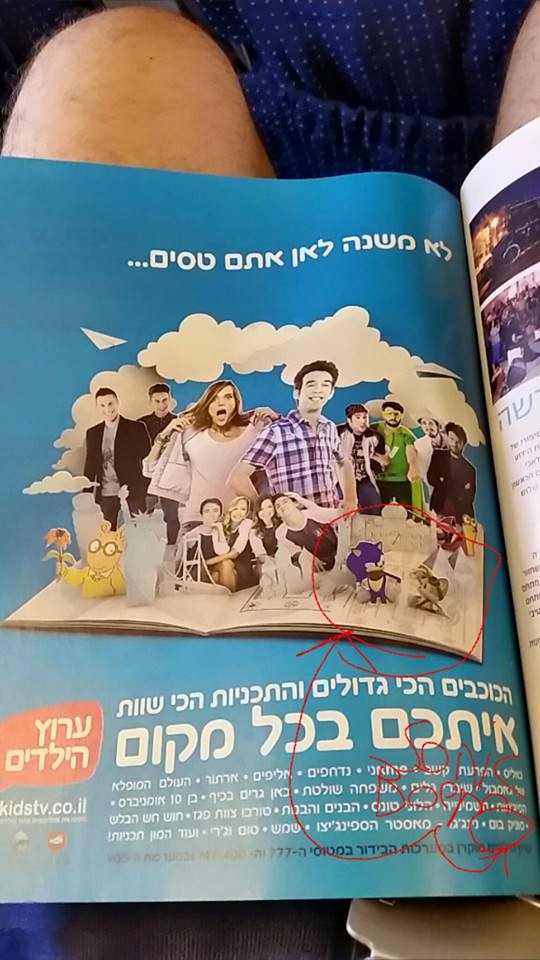 Sonic Boom Coming Soon To Israel
Israel is about to join the list of countries airing Sonic Boom on television. A user on the SSMB has posted a promo from an Israeli magazine promoting the show: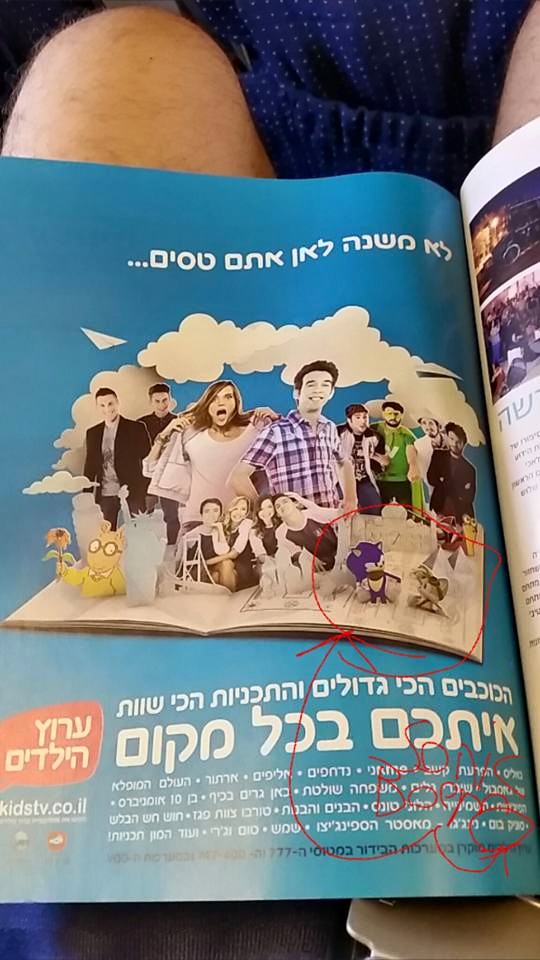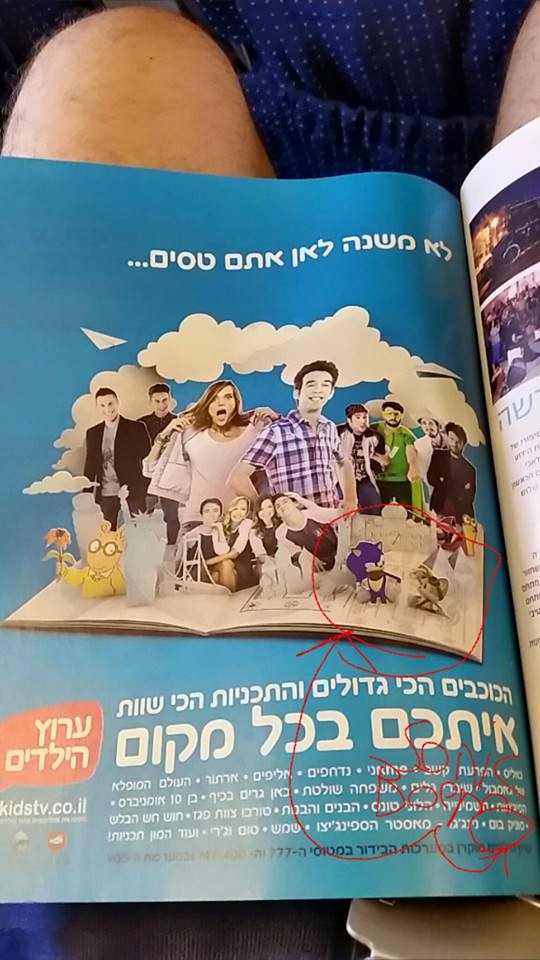 I live in Israel and a few days ago I went to Germany, and I flew to Germany on an ELAL air plane, which is basically a an Israeli plane, so while I was in the plane I got bored and noticed the magazine in the seat in front of me, so I took it and went through the pages until I saw what you see in the picture, this page is actually advertising Israel's well-known channel for kids "the kids channel" (yep, that's the name) and as you probably can notice you can see sonic and tails in their sonic boom models in the picture, also it says "Sonic Boom" in Hebrew in the show list below, this is the only information I could find about this, I checked their channel and their website and there doesn't seem to be any clue that this show is coming other than that magazine, but I think this definitely confirms that Sonic Boom has plans to broadcast in Israel on the kids channel ("ערוץ הילדים/arootz hayeladim" in Hebrew)
Although no exact date was given that will likely change very soon. We'll let you know of any further countries premiering the show when the news breaks.
This post was originally written by the author for TSSZ News.