RadioSEGA's Winterfest thaws out Radio Redux for one more show
For the last three years Radio Redux, our long running video game music related podcast and live radio show, has been reanimated from its dormant state through the arcane magics of former broadcast partners RadioSEGA. Bringing LMC's own brand of audio zany back to the airwaves for an annual overdose of good music, bad jokes and more than a little 'what the actual hell'.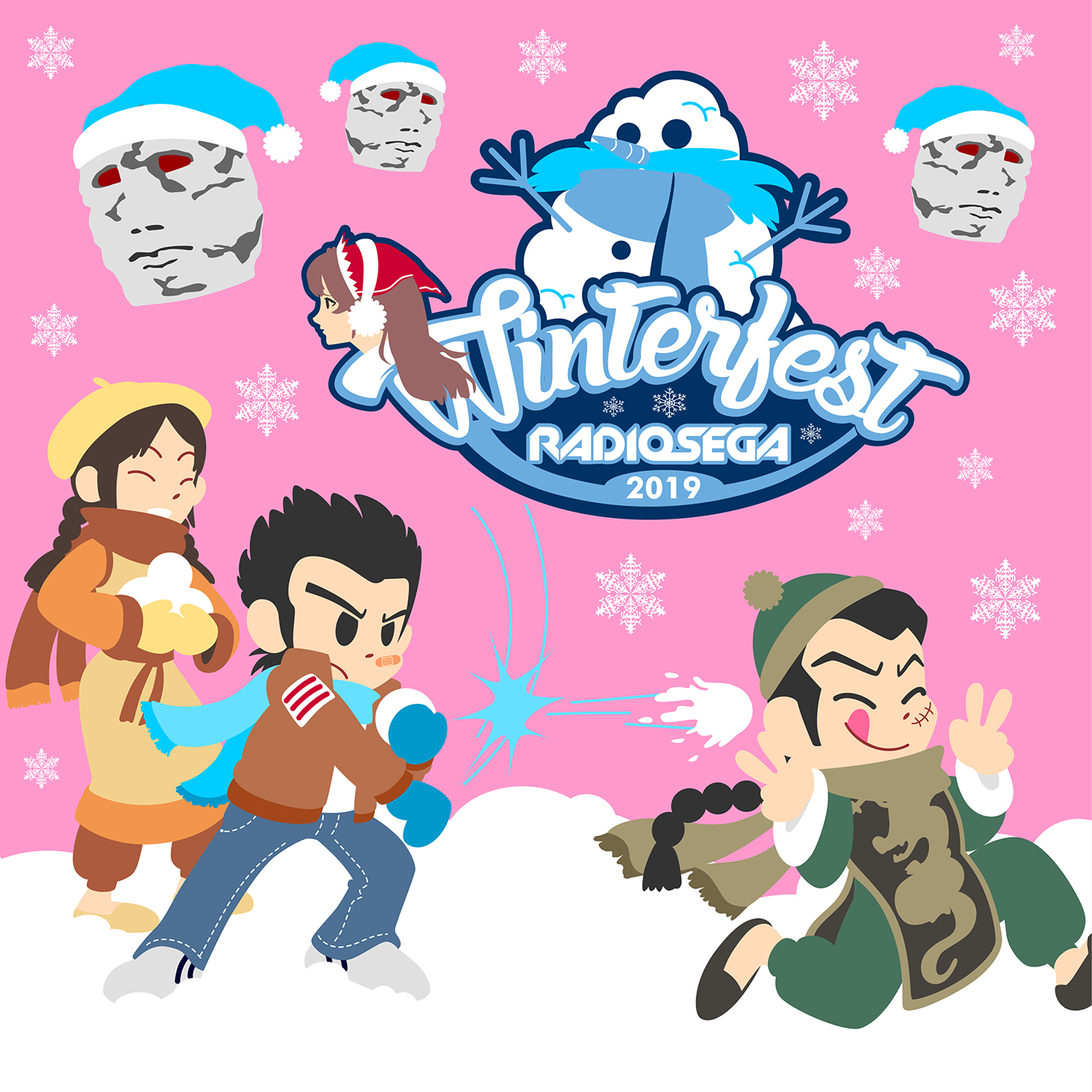 This year is no exception, and RadioSEGA are again bringing you Winterfest over the course of December 13th-15th 2019 where along with Kevin on Radio Redux a number of other shows from SEGA community past will be coming back foe a one-off. Including several shows from the days of SEGASonic Radio, such as SEGA Driven's The Cyber Razor Cut remix show hosted by Lewis "Sonic Yoda" Clark and the original musical version of Turbo Drive Live hosted by Turbo for the first time in many years. Other RadioSEGA favourites will be making returns including RPG-focused show Sword of SEGA, whilst Saturday Night SEGA celebrates 300 episodes with a two-hour special hosted by long-time contributor Gavvie.
And as has become tradition, a guest show from outside the regular SEGA space also makes an appearance – this time that slot is taken by dedicated Pokémon radio station Radio Whirlwind, which is set to return to the airwaves very soon after a hiatus.
WINTERFEST 2019 SCHEDULE
Asterisk " * " marks prize giveaway during select broadcast.
Friday, December 13th, 2019:
6PM GMT (7pm CET/1pm EST/10am PST) – The Cyber Razor Cut with SonicYoda from SEGADriven*
8PM GMT (9pm CET/3pm EST/12pm PST) – Nitro Game Injection with KyleJCRB from KNGI Network*
10PM GMT (11pm CET/5pm EST/2pm PST) – Turbo Drive Live: Revive with TurboXLR*
11PM GMT (12pm CET/6pm EST/3pm PST) – Last Call: The WinterFest 2019 Sets – #01: RapidRun
12AM GMT (1am CET/7pm EST/4pm PST) – Chaos Control Center with cdrom1019 and BDX*
2AM GMT (3am CET/9pm EST/6pm PST) – ThePhanSite*
4AM GMT (5am CET/11pm EST/8pm PST) – RSN Live with voice*
Saturday, December 14th, 2019:
2PM GMT (3pm CET/9am EST/6am PST) – SEGA SATURN, SHIRO! Podcast
3PM GMT (4pm CET/10am EST/7am PST) – Last Call: The WinterFest 2019 Sets – #02: Nicolaas Hamman
4PM GMT (5pm CET/11am EST/8am PST) – Ravsdom!!, hosted by Ravsieg*
6PM GMT (7pm CET/1pm EST/10am PST) – Pick n' Mix with GreenViper8*
8PM GMT (9pm CET/3pm EST/12pm PST) – Club SEGA with INeedFruit*
10PM GMT (11pm CET/5pm EST/2pm PST) – Saturday Night SEGA Episode 300 with Gavvie*
12AM GMT (1am CET/7pm EST/4pm PST) – WhirlCast with Fiddle and friends from Radio Whirlwind*
2AM GMT (3am CET/9pm EST/6pm PST) – Blastmas VI, presented by The Blast Processors*
4AM GMT (5am CET/11pm EST/8pm PST) – The Music Plant Zone, hosted by VizardJeffhog*
Sunday, December 15th, 2019:
1PM GMT (2pm CET/8am EST/5am PST) – Sweaty Sundays with DrScottnik and nalbis
2PM GMT (3pm CET/9am EST/6am PST) – The Voice of SEGA with DrScottnik*
3PM GMT (4pm CET/10am EST/7am PST) – TO BE ANNOUNCED
4PM GMT (5pm CET/12pm EST/9am PST) – Radio Redux, presented by Kevin from Last Minute Continue
6PM GMT (7pm CET/2pm EST/11am PST) – Sword of SEGA, hosted by Tru Skies*
8PM GMT (9pm CET/5pm EST/1pm PST) – SEGA Mixer Drive with Rexy*
10PM GMT (11pm CET/7pm EST/3pm PST) – The Hidden Palace with Skyblaze*
11PM GMT (12am CET/6pm EST/3pm PST) – The SEGA Lounge with KC*
Head over to to find out more (and tune in) at https://www.radiosega.net/