SEGA Reveals 25th Anniversary Plans In ToyWorld Magazine Advert
With each passing day it seems foreshadowing from SEGA on Sonic's 25th anniversary continues. But for the first time we now know what the plans will be, thanks to an advertisement by SEGA in ToyWorld Magazine.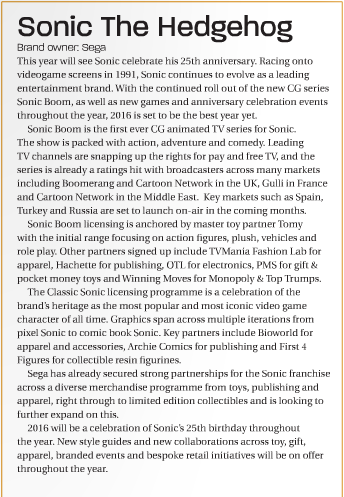 It even came with some official artwork. All three Sonics are featured. Classic, Modern, and Boom: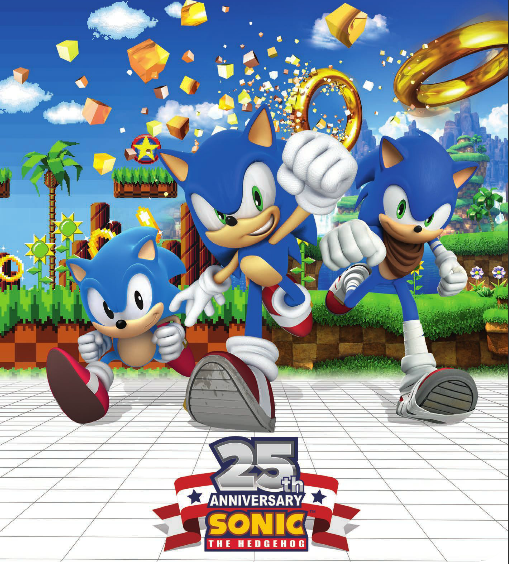 As for the plans they were revealed as follows:
The Sonic Boom cartoon is doing very well. Spain, Russia, and Turkey will be premiering the show in the coming months.
More than one Sonic game is planned. "Anniversary celebration events" are mentioned.
Many more brands have signed up for merchandise such as action figures and plushies.
Once again Classic Sonic was mentioned but as a "licensing program". It speaks of graphics ranging from "Classic Sonic" to "Archie Sonic". What's interesting is that Classic is referred as "pixel Sonic" and Archie referred as "comic book Sonic".
Archie Comics and First 4 Figures are among the partners for publishing and producing figures, respectively.
SEGA is going all out with merchandise and it seems to be an all out initiative. Toys, apparel, publish, and more will be expanded upon.
"New style guides" and "collaborations" with all this, a "retail initiative" and "brand events" are referenced and are said to be done throughout the year.
It seems that SEGA has seen the success of Boom merchandise and wants to pull off a merchandising initiative that will include other aspects of Sonic. It's a nice added insight into what SEGA is planning for the coming year, the first significant information from SEGA so far.
Things are really starting to heat up now, folks. Stay tuned.
This post was originally written by the author for TSSZ News.