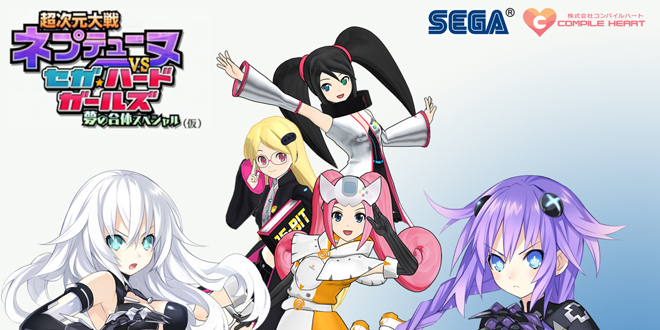 SEGA Hard Girls & Hyperdimension Neptunia Crossover Game Announced
If one thing could be used as an example of a bombshell this may be it.
SEGA and Compile Heart have announced that the SEGA Hard Girls and Hyperdimension Neptunia franchises will cross over in an upcoming game that the latter company is developing. Other than a release on the PlayStation Vita and a couple of images you can see in the gallery below there has been nothing more said. In fact the companies have said that more information will be released in the near future.
We'll keep you posted in the coming weeks.
This post was originally written by the author for TSSZ News and updated by LMC in 2020.