Roger Craig Smith To Star In Disney Cars Spin-Off "Planes"
Planes was announced in 2012 and somehow managed to slip past us here at SW, buried by all the reveals at announcement about Wreck-It Ralph no doubt, but it has definately got our attention now.
Whilst not a Pixar production (it is actually being produced by DisneyToon Studios) the first part of a planned spin-off trilogy of aviation films based on the lucrative Cars franchise will hit cinemas this August.
How is this relevant to us? Well apart from the news that Anthony Edwards and Val Kilmer are essentially reprising their roles from Top Gun for it – let that just sink in for a minute – the v0ice of Sonic, Roger Craig Smith has landed a rather significant role in the production.
Planes follows Dusty a crop-duster plane with dreams of a better – and faster – life as a racing plane. He's not really built for it but it wouldn't be Disney without him some how getting his chance and proving his worth against a nefarious adversary.
Step forward Mr. Craig Smith who will be voicing the all-conquering Champion plane Ripslinger, a professional racing plane who will stop at nothing to stay on top.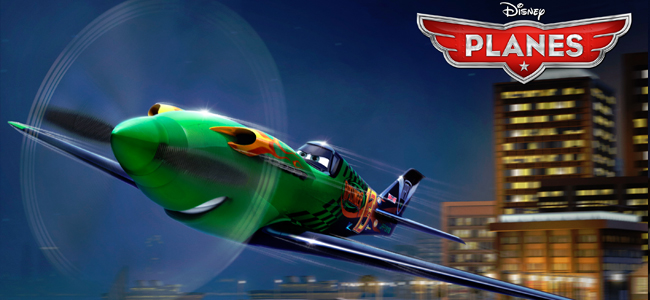 Cars and Cars 2 already showed a world of sentient boats and planes also exists so it now looks like might get a new look into that side. Who knows perhaps culminating in some grand Disney Planes, Trains & Automobiles Avengers-style super flick?
Whatever thes case this is a very prominent role for Craig Smith it will be interesting to see what happens from it.