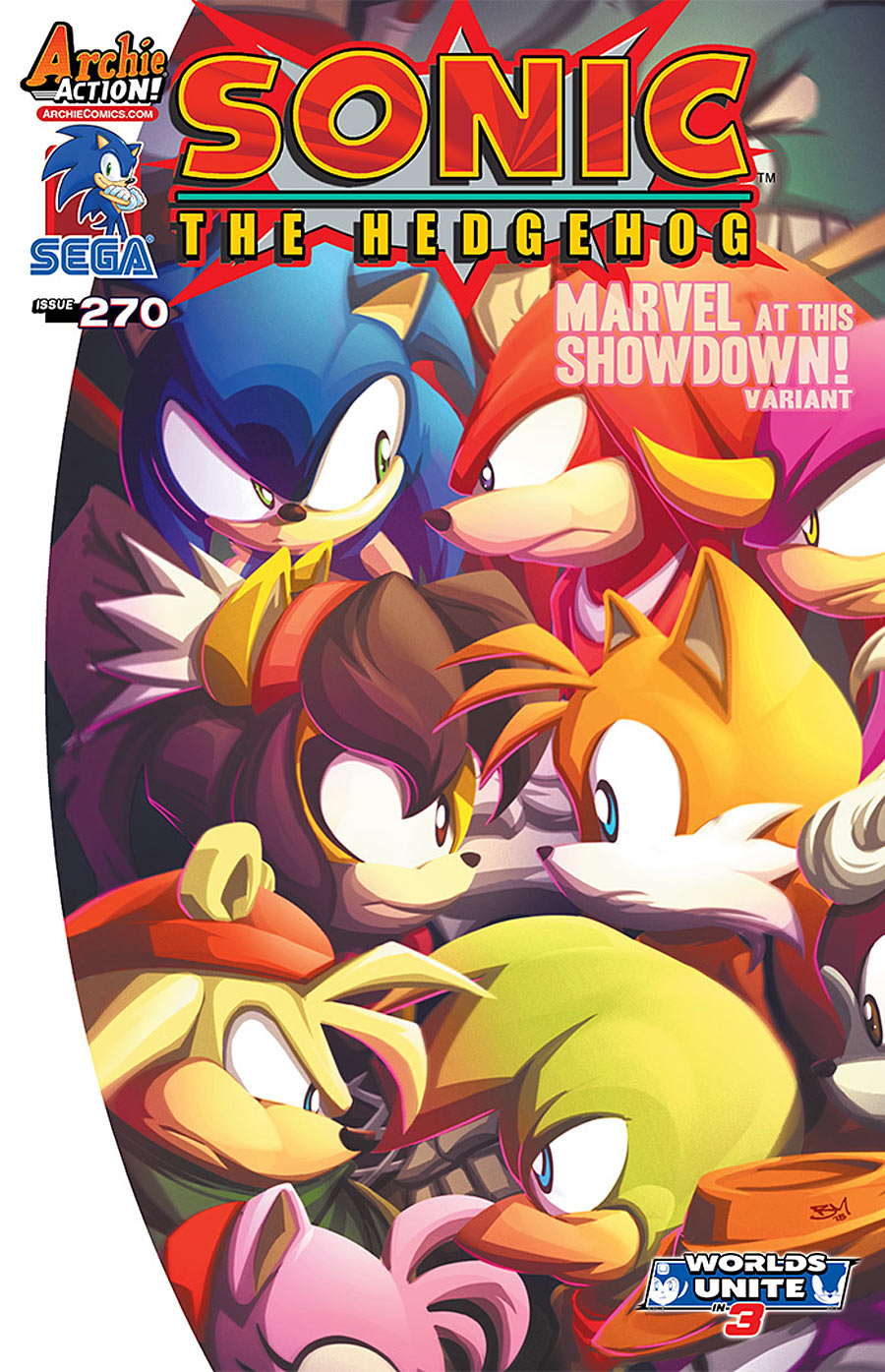 Inside The Pages: Sonic the Hedgehog #270
The arrival of a new month, as usual, means the arrival of the next set of Archie Sonic comics and their respective previews. The first one has gone up, Sonic the Hedgehog #270, courtesy of Comic Book Resources. You can see the text solicitation and five-page preview below.
"Champions" Part Three: The battle for the Chaos Emerald is reaching a fevered pitch! Hero versus hero! Villain versus villain! Will Dr. Eggman be content to play by the rules? Will Metal Sonic come in and shake things up? And what exactly is the secret history between Metal Sonic and casino mogul Breezie?! All of the answers await you in this thrilling, penultimate chapter! Featuring all-new cover art from one of the newest Sonic superstars Jennifer Hernandez, plus a special "Marvel at the Showdown" variant cover by the incomparable Brent McCarthy!
Story by: Ian Flynn
Art by: Diana Skelly, Terry Austin
Colors by: Gabriel Cassata
Letters by: John Workman
Cover by: Jennifer Hernandez, Terry Austin, Matt Herms, Brent McCarthy
Cover Price: $3.99
Release Date: Mar 11th, 2015
This post was originally written by the author for TSSZ, images replaced and expanded by LMC in 2020.