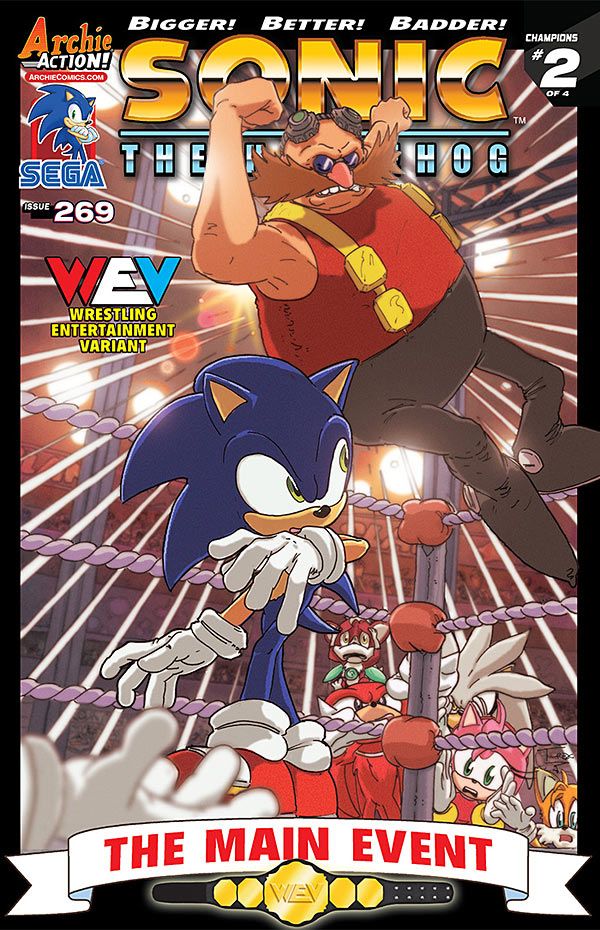 Inside The Pages: Sonic The Hedgehog #269
Comic Book Resources has the newest Archie Comics Sonic preview available. The plot summary and sneak preview can be seen below, the latter of which contains a cameo by a familiar face that SEGA fans may recognise.
SONIC The Hedgehog #269

Story by: Ian Flynn

Art by: Diana Skelly, Terry Austin

Colors by: Gabriel Cassata

Letters by: John Workman

Cover by: Jamal Peppers, Terry Austin

Publisher: Archie Comics

Cover Price: $3.99

Release Date: Feb 11th, 2015

The contestants are BRAWLIN' and the SAGA continues in "Champions" Part Two! The fighting tournament for the Chaos Emerald is in full swing! Tails vs. Honey! Espio vs. Bean! Knuckles vs. Bark! But it's a sure bet that if a competition's going down, something's fixed with thugs like Breezie and Nack involved. Sonic will need some inside info—and he finds it from some surprisingly familiar faces! Featuring new cover art from Jammin' Jamal Peppers and a Wrestling Entertainment Variant cover by the indomitable T.REX!
This post was originally written by the author for TSSZ News.