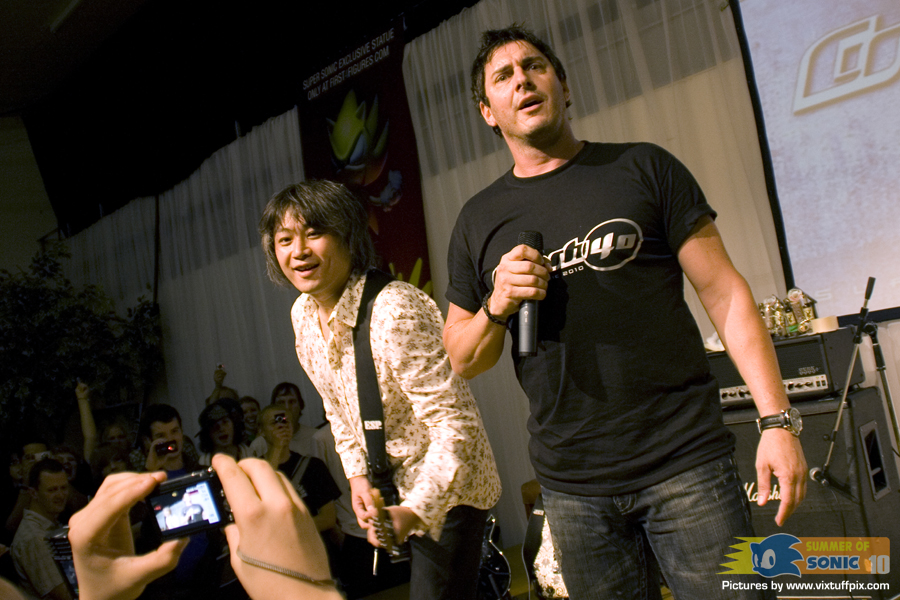 Crush 40's New Live Album Will Arrive October 3rd
Jun Senoue has announced through Twitter and Facebook that Crush 40's new live album will be released on October 3rd, and also announced more specific details about the album.
New information reveals that the content of the album was recorded live in Tokyo last March, and includes Takeshi Taneda and Toru Kawamura, the bass player and drummer respectively, to make the album a full band performance.
The Crush 40 Facebook page has promised more information in September, and we'll have any developments straight away, so stay tuned!
Source: Official Crush 40 Facebook Page