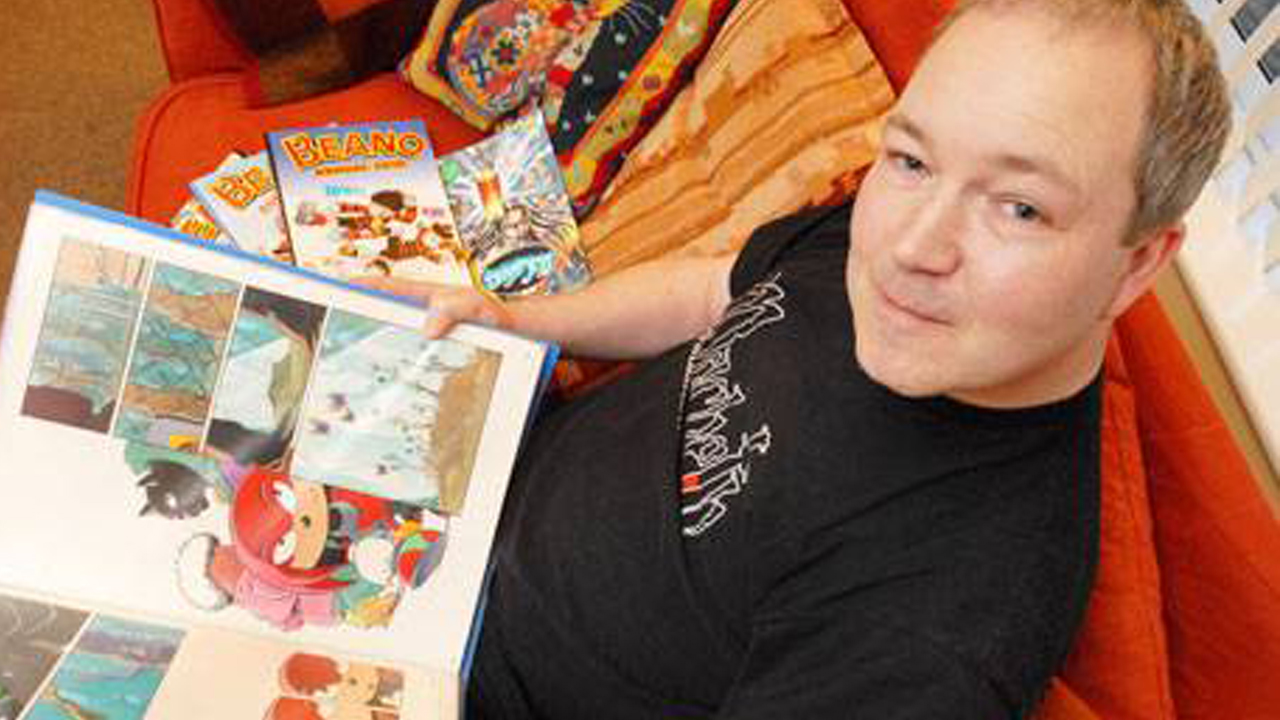 Comic Artist Nigel Dobbyn Dies, Age 56
It is with deep sadness that must relay the sudden passing of comic artist Nigel Dobbyn, who has died at the untimely age of 56. As confirmed by our friends at Rebellion on the 2000 AD website.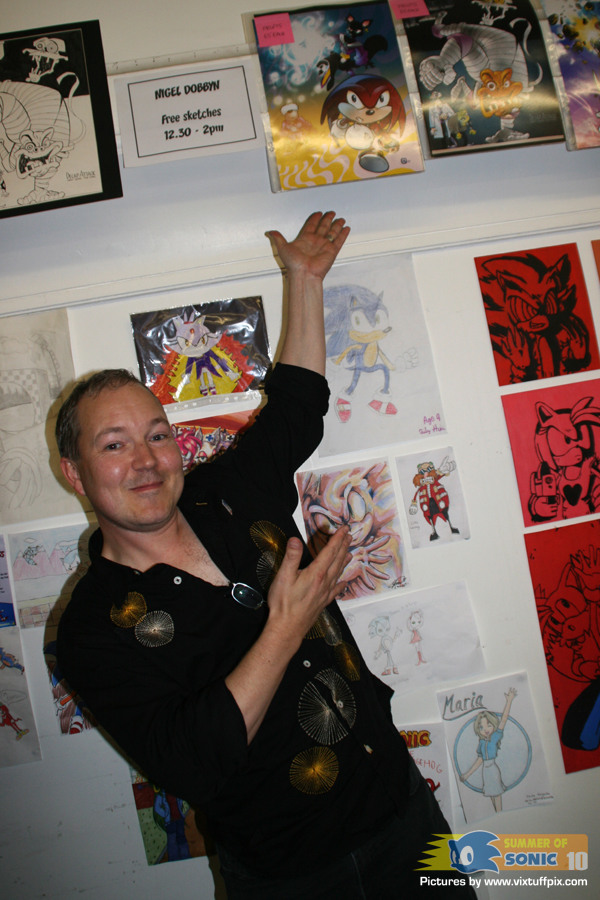 Dobbyn had been a freelance comic artist since 1988, and over his long career worked on the aforementioned 2000 AD – home of Judge Dredd – classic UK comic publication The Beano, Panini's Spider-Man and Friends, Dark Horse's Digimon comics and other numerous productions. However we here at Last Minute Continue best know him for his years of work on Sonic The Comic (aka 'STC'), the Fleetway-produced UK Sonic The Hedgehog publication which ran for many years.
An extremely warm and friendly man. After STC closed Nigel was extremely supportive of the fan-run continuation Sonic The Comic-Online (STC-O) and became a familiar face at the Summer of Sonic convention where he expressed surprise at the continued passion for his works of a decade past and made many friends of artists who had found inspiration in STC. Keeping in contact and offering help in the years afterwards.
"An amazing man who was willing to give his time for all the people he could, and even support other artists." Remembers LMC Crew member and Summer of Sonic team member Urtheart on Twitter.
Lynne Triplett, former head of NiGHTSintoDreams.com, occasional contributor to LMC's Sonic Wrecks comic and now a professional comic artist in her own right also remembered Dobbyn's kindness.
"Today I lost one of my art heroes. Nigel was such a nice guy and his artwork meant so much to me growing up. I like to think that great artists never really die, their work lives on and inspires other artists. One day he just surprised me with this gift art."
"When I first met him at Summer of Sonic he said he loved how my art looked like I painted with light. That was like the biggest compliment ever coming from him. I learnt how to colour by trying to emulate his comic pages when I was a kid."
Dobbyn's experience, and that of fellow Summer of Sonic attendee and STC contributor Nigel Kitching helped lead to the creation of Sonic The Comic Con, at which Dobbyn and others from Fleetway would discuss the creative process and their experiences of crafting the comic.
"Nigel was always one of the first names on our list for SOS, and among the first to confirm." Recalls LMC's Kevin Eva, Summer of Sonic co-organiser at the time." For Summer of Sonic 2011 I asked Nigel if he'd be interested in co-creating a special print bringing together, for the first and only time, the two Sonic comics – the UK's Sonic The Comic and Archie's US Sonic The Hedgehog comic. To be done in collaboration with Archie's Tracy Yardley who would also be attending. Nigel leapt at the chance, loving the idea of bringing the two styles together and both he and Tracy were keen to see how the other used their skills to create the characters. Their only limits were the size of the paper and they time they had, it was great to sit on the email conversation and see the back and forth. He'll be terribly missed, we've lost a member of the SOS family today."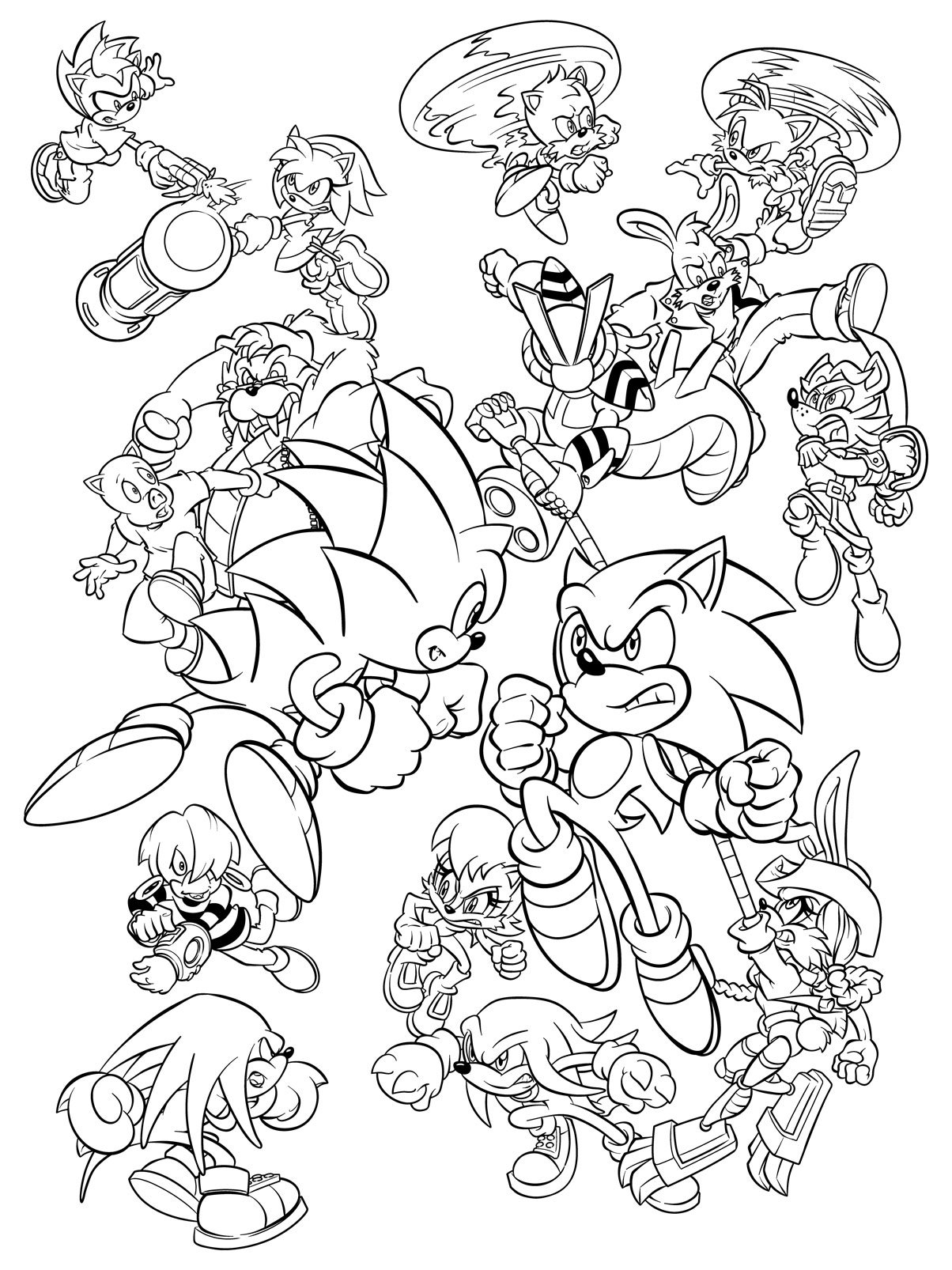 Matt Smith, editor of 2000 AD spoke of the thoughts of his team: "Everyone here at 2000 AD was shocked and saddened to hear of Nigel's death, and our deep condolences got out to his family. He was fantastically adept artist, equally capable of conveying the deep-space drama of Medivac 318 as he was the manic energy of the Strontium Dogs Gronk stories. A regular contributor to the Prog during the 1990s, his clear storytelling, strong lines and bold colours made him an instantly recognisable presence. Although he'd dropped out of the comic in the noughties, he came back recently to draw some Ace Trucking one-offs, and he did a beautiful job on the characters, instilling the pages with the humour and action he did so well."
Last Minute Continue offers its heartfelt condolences to Dobbyn's family and friends at this time.