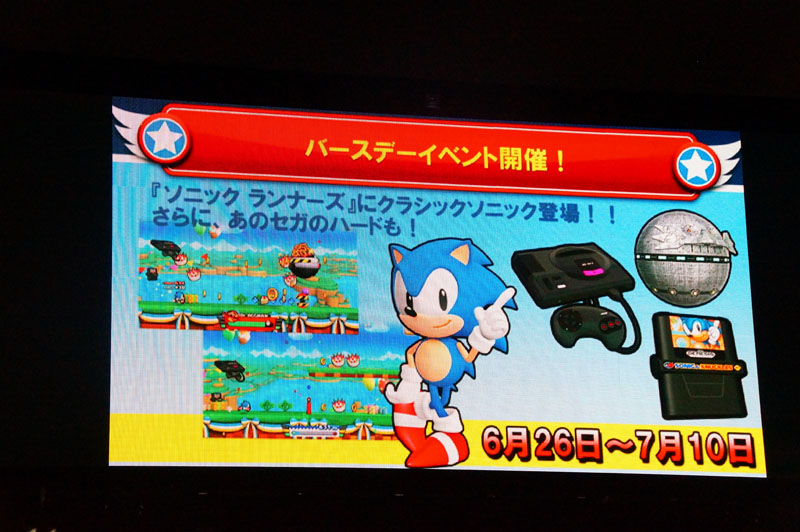 Classic Sonic & Death Egg Coming To Sonic Runners
Just in time for the game's worldwide release is another character and companion coming to the game.
This time however it is Classic Sonic and the Death Egg. A SEGA Genesis and the locked-on cartridges of Sonic & Knuckles/Sonic 1 will both be companions.
The event is to celebrate Sonic's 24th birthday and will occur from June 24th to July 10th.
You can see the screen that was shown as the announcement was made at Tokyo Joypolis' Sonic birthday bash below.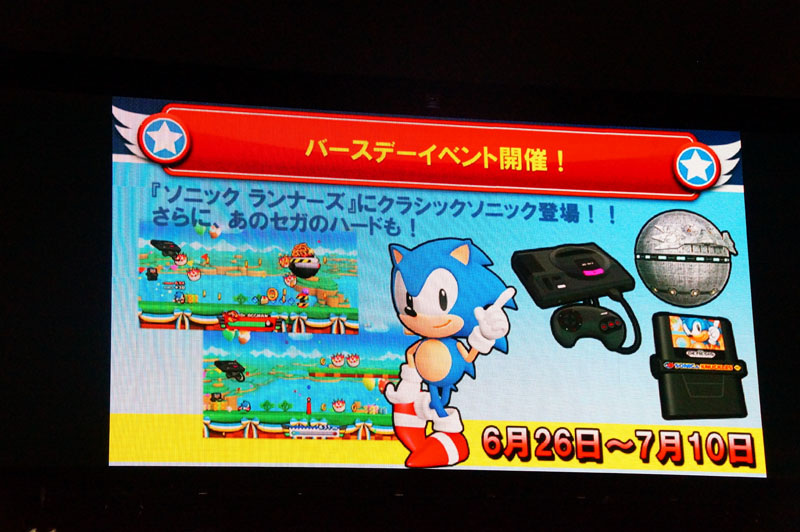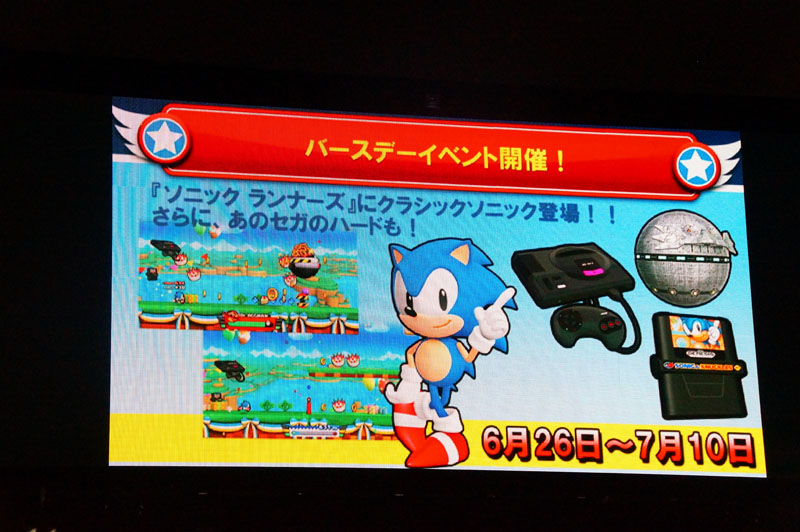 The game launches worldwide in just five days.
This post was originally written by the author for TSSZ News.