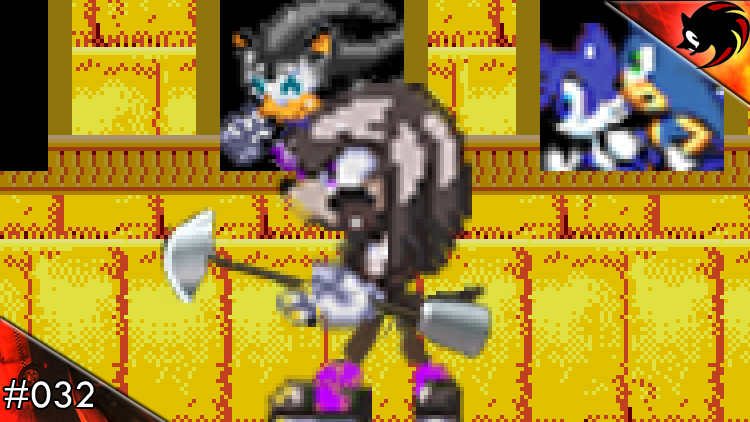 #032 – Sudden Death Amok Time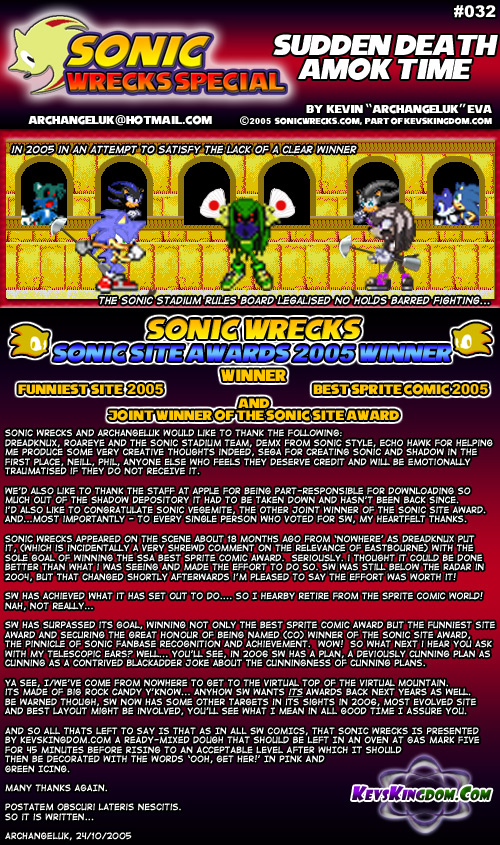 COMIC NOTES
#032 was completed 24/10/05.
This comic is a special celebratory issue to commemorate SW's significant victory in the Sonic Site Awards 2005.
The comic is based around an SSR chatroom comment immediately after the tie for the 2005 SSA was announced that demanded a deathmatch tiebreaker.
Hence 'Sudden Death Amok Time' not overtime.
Amok Time is the episode of Star Trek (Original Series) where Spock and Kirk fought on Vulcan.
The weapons held my Matt TY and Angelus (AAUK) are those used by Spock and Kirk.
Cameos aplenty! Far Left Arch: Roareye Black. Mid Left: Haze (Shadow Grounds). Centre: Dreadknux (obviously). Mid Right: Echo Hawk. Far Right: Cloud and Demx (Sonic Style)
The text itself is a parody of the of the original opening titles of Unreal Tournament.