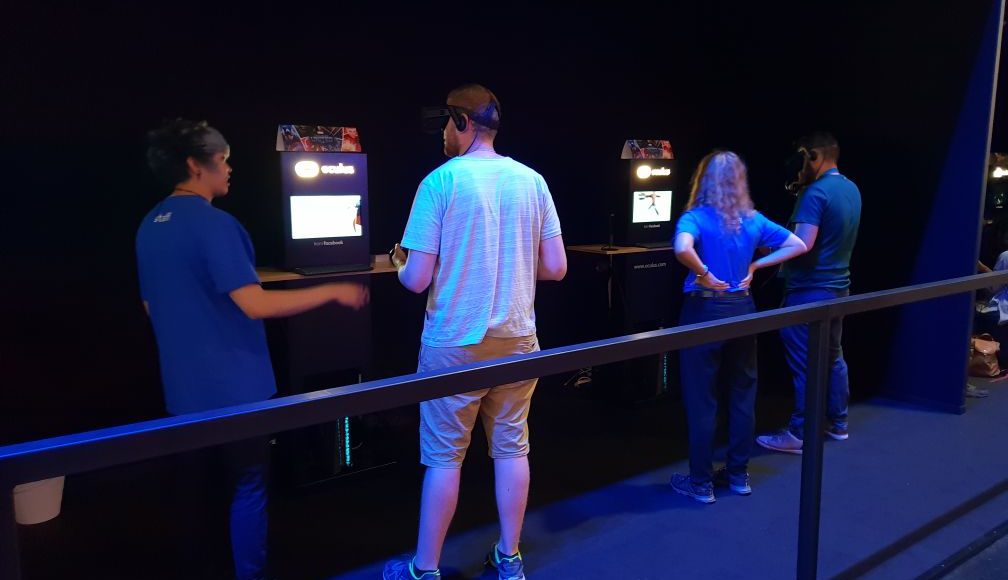 Do you know what's happening this week? Nothing. Absolutely nothing. There's no events going on whatsoever. It's just a week. A bog standard seven day run where there's no madness, nothing big expected life can just be told that these aren't the droids it is looking for and to move along.
Last week of course was very different. Up the road from me was Insomnia number whatever-it-was this weekend where I sadly could not attend. This was due to the previous week being dominated by the long hours of Gamescom. Gamescom everybody, the world's largest gaming event "with 370,000 visitors and 1037 exhibitors from 56 countries attending the show in 2018 and the biggest gaming news expo of the year in Europe" to quote the Wikipedia page.
Considering this year's E3 in Los Angeles was pretty lacklustre – a mood echoed by a number of our virtual reality (VR) media colleagues in other internet locales – much stock was put in the VR bandwagon rolling into Gamescom with something to prove. Especially considering that after this there's only Tokyo Game Show where VR is unlikely to feature as prominently, then Oculus Connect 5 (OC5) and PlayStation Experience whenever that's announced (probably for the Anaheim Convention Center again in December). The former of which you expect to be slightly more hardware based with PSVR getting a bunch of pre-event announcements a la E3. So, it would've been a good time, considering that again world's largest gaming event, everyone turned up and delivered.
PlayStation's booth had a very nice smattering of titles across the board: Astro Bot: Rescue Mission – out in October, Space Pirate Trainer – announced at E3 and out later this year, Blood & Truth – which continues to look promising, and Firewall Zero Hour – recent recipient of a hundred billion behind the scenes videos and a new build for Gamescom. There were, of course, VR videogames that utilised the Vive and the Rift and the PSVR elsewhere around the venue.
There was also the official Oculus booth. It had, wait for it… Moss and MARVEL Powers United VR. That was it. Two titles on the official Oculus booth.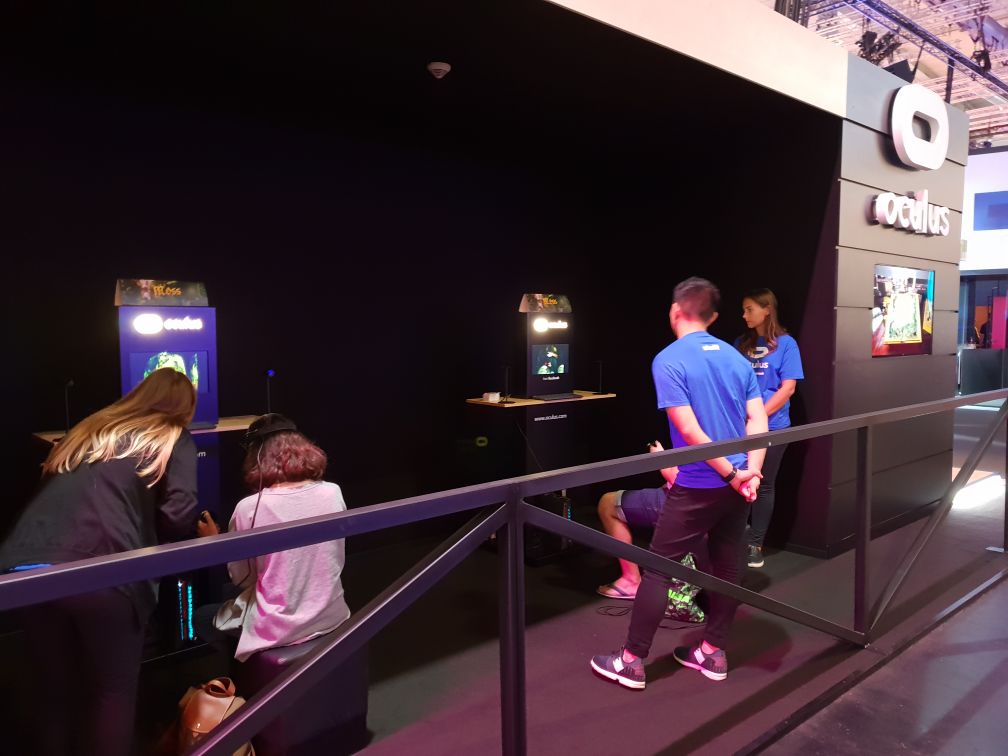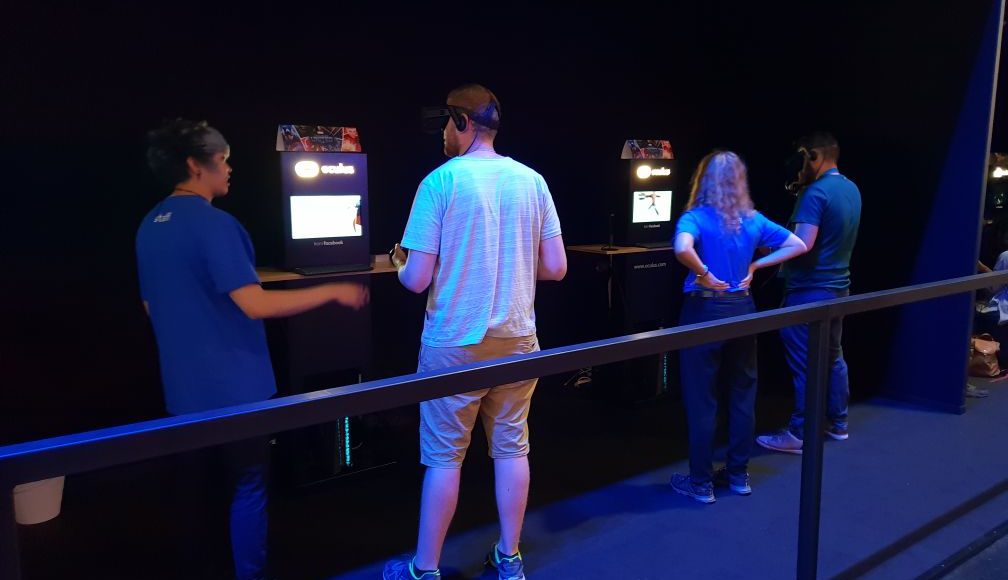 First of all – pardon? Did Oculus not get the memo regarding the need to step things up a bit? Did they not remember that Gamescom is just as big a deal as E3?
MARVEL Powers United VR, which is shortly to receive an update to make it less… meh. was an unsurprising inclusion because it is connected to Oculus Studios. Moss? Now, we love Moss. As I recently told someone on Reddit we'll happily take any opportunity to tell you Moss is awesome and you should buy it. (Coincidentally, Moss is awesome and you should buy it.) But Moss came out on the PlayStation VR in February, and came to PC VR at the beginning of June. So… what the heck is Quill, adorable though she may be, doing being 50% of Oculus' entire Gamescom?
I mean, yay for Polyarc, but come on; was there seriously nothing else that could be shown? Nothing new to experience from you, Oculus? If you're holding stuff back for OC5, I've got news for you – consumers aren't interested in OC5. For a start they can't get hands-on at OC5. We can, obviously. But not them. If the decision was made to 'go light and go home' it was miscalculated. The other answer to my question is no – no, they did not have anything new to show. In which case… why? Either no one had the foresight to plan an announcement for Gamescom or there's a lot less in the pipeline than we thought.
Ocu-less is not more.
It's just less.