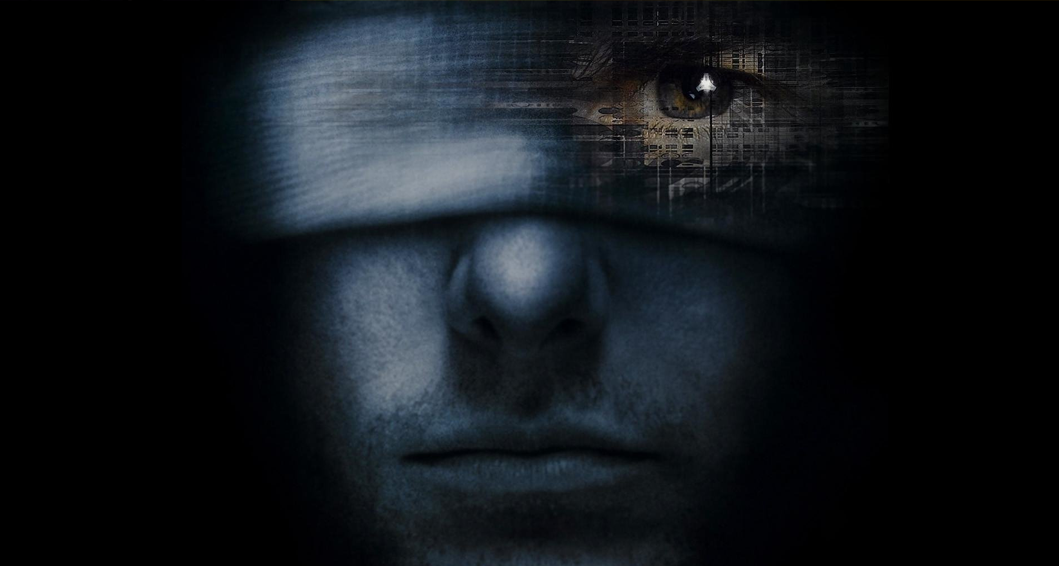 LMC's Gaming Memories: The Worst Video Game I Ever Played
What is the worst game you have ever played? Perhaps it was something in your youth, cobbled together in a bedroom somewhere. Maybe it was a run of the mill game that was so badly conceived it couldn't possibly work. Or perhaps it was a AAA title pushed out too soon and devoid of the needed testing leaving only the broken shell of a game it could have been.
Three members of the LMC team look back with a distinct lack of fondness on three very different game titles that they say are the worst video games they've ever played.
MAX FIRESTORM'S CHOICE
Allow me to set the scene for you.
In the closing months of 2013, I did a 24-hour livestream raising money for a pair of charities. During the stream, one of my friends (using the term somewhat loosely for what he subjected me to in the name of charity) said he would donate some cash if I played this game live on the stream. Sadly, with so many games planned for the stream, as well as multiplayer events that couldn't be shifted about due to timezone shenanigannary (which is definitely a word), the game didn't get played; instead promising to Let's Play the game soon after the stream was over and I had some sleep. Unfortunately for me, working in retail, the next few months had me too busy to sit down and do it… What I didn't realise then was just how fortunate I had been to put this off for so long.
The game in question was Sonic The Hedgehog Genesis, the incredibly bad port of the original Mega Drive/Genesis Sonic the Hedgehog game to the Game Boy Advance.


The first, and possibly most noticeable from the start, is what is laughably called the music. I've heard better MIDI files on the Internet compared to the tracks in Genesis. They sound… just… wrong. They lack the definition of their original counterparts, something which I would have expected to be somewhat enhanced due to the GBA's hardware. I mean, come on, we had some pretty amazing versions of Scrap Brain and Star Light in Sonic Advance and Sonic Pinball Party! I don't understand why we couldn't have those instead, as well as some others for the other levels. (Personally, I adore the Sonic Battle version of Green Hill, but hey.) The same goes for some of the sound effects too; they just seem to get lost or just don't seem to sound as they should in comparison to the original.
Next, we have the physics. Yes, I know, physics haven't exactly been the greatest thing to come out of some Sonic games (I'm looking at you, Sonic 4 Episode 1), but these are ridiculous. For example, while running through the underground section in the first act of Marble Zone (you know the part with the rushing lava behind you), the physics decide that if you hit one of the walls/ceilings then it's just fine for you to slide down/jump up and then continue on at full speed as though nothing had happened. It gets even worse in the Special Stages where you can spend ages stuck in a corner trying to jump out, only to find yourself rebounding off the wall and back INTO the corner.
The game also seems to CONSTANTLY suffer slowdown when too many things are happening. This wouldn't be much of a problem if "too many things" didn't seem to be "going invincible" or "losing more than 10 Rings at once".
Star Light Zone seems to suffer from a bout of mechanical failure along the way too, with the spikeball see-saws just… not working at all. Sometimes they will, sometimes they won't, but most of the time you just end up bouncing the same height over and over again, regardless of how high you jump onto them. They're so frustrating to use that the best way to defeat the boss in Act 3 (Which has you using 3 of them to launch spiked bombs at Dr. Robotnik) is to level them out and jump from the center to get enough height to hit him!
Then there's just plain weirdness including the drowning death animation being used for pretty much ALL the death animations, the Final Zone crushers killing you if you so much as stand too close to them when they're going BACK to position as well as when they're actually trying to crush you and varying other bugs and glitches.
All in all, if you're looking for a portable version of the original game, stick to the smart phone editions that were released a couple of years ago as they're superior in EVERY way. The only good thing to come out of my experiences with Sonic Genesis is that some money went to two very good causes because of it.
T.A.BLACK'S CHOICE
When I put my mind to it, there are many games that I've played that I would consider the worst game ever. They vary from poor original titles to horrific porting disasters; from games based on films and TV to games that personally weren't worth the hype. I could flood this entire article with games I hate from my childhood to present day: Kid Icarus: Of Myths and Monsters, Dungeon Keeper for the iOS & Android, Spyro: Enter the Dragonfly (Gamecube port), Scooby Doo, Tweety and the Magic Gems. But the one single game I feel has the strongest chance to be the worst game ever has to be the one, the only…

Now, most people might be surprised as to why I picked this over Mario is Missing. Firstly, Mario is Missing is unintentionally funny, what with Weegee and the other narm-tastic parts of the game. Mario's Time Machine doesn't even have anything to make fun of. It's so bland, you can't even try and make it entertaining. Secondly, as an 'edutainment' game, it fails horribly. At least with Mario is Missing I learnt that Koopas are strong enough to steal the Eiffel Tower and that you never go to Alcatraz using your last taxi token (as well as some general geography facts). With Mario's Time Machine…I can't remember anything. It says something that the only thing you learn from an edutainment game is to never play it again.
Mario's Time Machine is a dull, lifeless game that showcases everything that is wrong with edutainment games. The core game itself is so boring, it's just an excuse to put random words into books to try to learn all about history. You'll understand more by reading an actual bunch of history books at the same price as this piece of software. There's nothing redeeming about the time-travelling, and the plot is an awful, awful thing, serving as a pointless excuse to cobble together history exercises with a plumber. Even the mini-games are useless and repetitive, highlighting that this is one title that should never have been created.
Most bad games you can mock, play funny voices over, or make memes from. Games that are so boring, so bland, so soulless like Mario's Time Machine are what I truly class as the worst games you can play. If you personally enjoy them, then that's fine. But for me, a game is not just something you endure – especially if it's a useless point and click game with the loosest of ties to one of gaming's most famous franchises.
AAUK'S CHOICE
When I first sat down to think about what the worst game I've ever played was I thought the task might be difficult. Frankly over the years I've played a lot of games that are disappointing (a topic for another day) – but not necessarily bad, I've also played some horrific stinkers which make you wonder how they ever succeeded in passing any QA test let alone get secure an actual general release.
Like I said I thought that task might be difficult. Ah, but then I remembered Minority Report: Everybody Runs and part of my brain instantly shut down to protect myself.


It's difficult for me to put into words quite how chronically bad the title is. Let's start with the obvious, the game is a film tie-in to sci-fi title Minority Report which starred Tom Cruise – a film I like a heck of a lot. In actuality the game has precious little in connection with the movie. Anderton looks and sounds nothing like Tom Cruise for instance, certain aspects of the plot are there, yes Anderton has to run, pre-crime is being investigated and the agent is all up in Anderton's grill about DOES PRE-CRIME WORK?
The answer to that of course it yes – with an ethical 'but'.
Every aspect of the game is bad. The action is bad, the acting is bad, the lip-sync is awful, the fighting is repetitively terrible, the graphics are uninspiring, the playability is negligible, the camera is broken the ragdoll physics are laughable and the music is not the criminally underappreciated John Williams score but what I like to describe as late 90's generic action scene techno.
More criminally the entire premise that Anderton stops crime is rather undone when he's going round beating the crap out of people and throwing them off buildings, down shafts, into vats of acid and more to their obvious death.
It may have been remotely tolerable as a throwaway shooter/brawler had it not been for the fact that it plays so poorly. It's boring. Tedious. Backtracking is used purely to pad the game's runtime. I cannot speak of the PS2 or XBox versions but the Gamecube version felt like you weren't so much playing the game as trying to keep hold of a slippery fish.
I challenged Turbo some time back to play the game as a Let's Play on his channel – he gave up after just over an hour. It was that bad. He then destroyed the disc. It was that bad. He then sent me a REFUND for the £5 I spent on the game to send to him to play. It was THAT bad. This was the first game I EVER traded in and the first I did with relish.
What are your worst games ever? Tell us in the comments below!