Summer Of Sonic 2009: Bentley Jones – They Call Me Sonic (Furry Tails Enhanced Parody Mix)
The studio mix of the special parody song created for Summer of Sonic 2009. Because no one would ever do a serious version of one of those things, right?
Jokingly dubbed the "Furry Tails Enhanced" by AAUK, this parody brings the awesome in an unexpected way.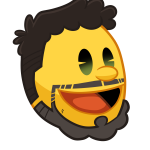 Writer of words and comics, streamer of games, presenter of radio shows and eternal 'just a guy'. LMC's boss-man has worked on projects for SEGA, Square Enix, Konami, Capcom and more. Once co-created and hosted an international fan-convention because he can do that sort of thing. Used to be known as AAUK/ArchangelUK.