SXSW 2019: New Team Sonic Racing Bingo Highway Remix Revealed
The Sonic SXSW panel is still continuing with yet more Team Sonic Racing news and a new music track remix from Jun Senoue.
This post was originally written by the author for TSSZ News.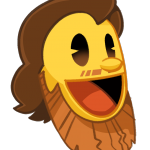 A chao that wears a news reporter hat, Donnie has been a part of LMC since 2012, LMC's main news writer Donnie is also a part of the Uncutting Crew commentary series.