Sunday Funday – Episode 11 (#GC038)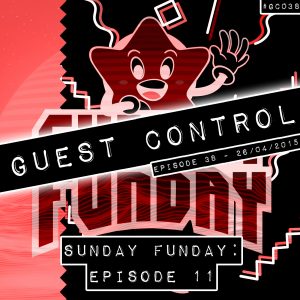 It's a brand new week among us and that means it's time for another exciting episode of The Sunday Funday! This week Andy is joined by my good friend Pete (aka Titans Creed) as they talk about recent goings on in the SEGAverse, what games they've been playing over the course of the week, and, of course play you some amazing SEGA tunes as well! Plus The Sunday Roulette and Non-SEGA Tracks of the Week, and a recap of last weeks Gone in a Sonic Minute. So what are you waiting for? Get yourself nice and comfortable and tune into this weeks RadioSEGA's Sunday Funday.
For more episodes of Sunday Funday head to RadioSEGA.net.
Podcast: Play in new window | Download
Subscribe to
Radio Redux - Guest Control
Or subscribe with your favorite app by using the address below