SEGASonic:Radio – Clusterfuck I: The Allegedly Halloween SS:R Special (#GC020)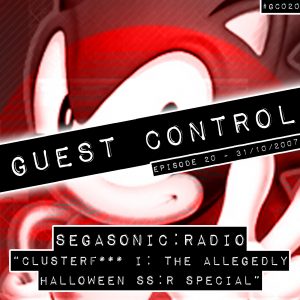 Rude, crude, and the start of a lot more rudeness and crudeness. Childhood fears and pet peeves are among the topics as various members of the SEGASonic:Radio extended family (including Turbo) celebrate Halloween. Kinda. They keep sort of forgetting.
Welcome to the birth of Team Clusterf***.
Podcast: Play in new window | Download
Subscribe to
Radio Redux - Guest Control
Or subscribe with your favorite app by using the address below